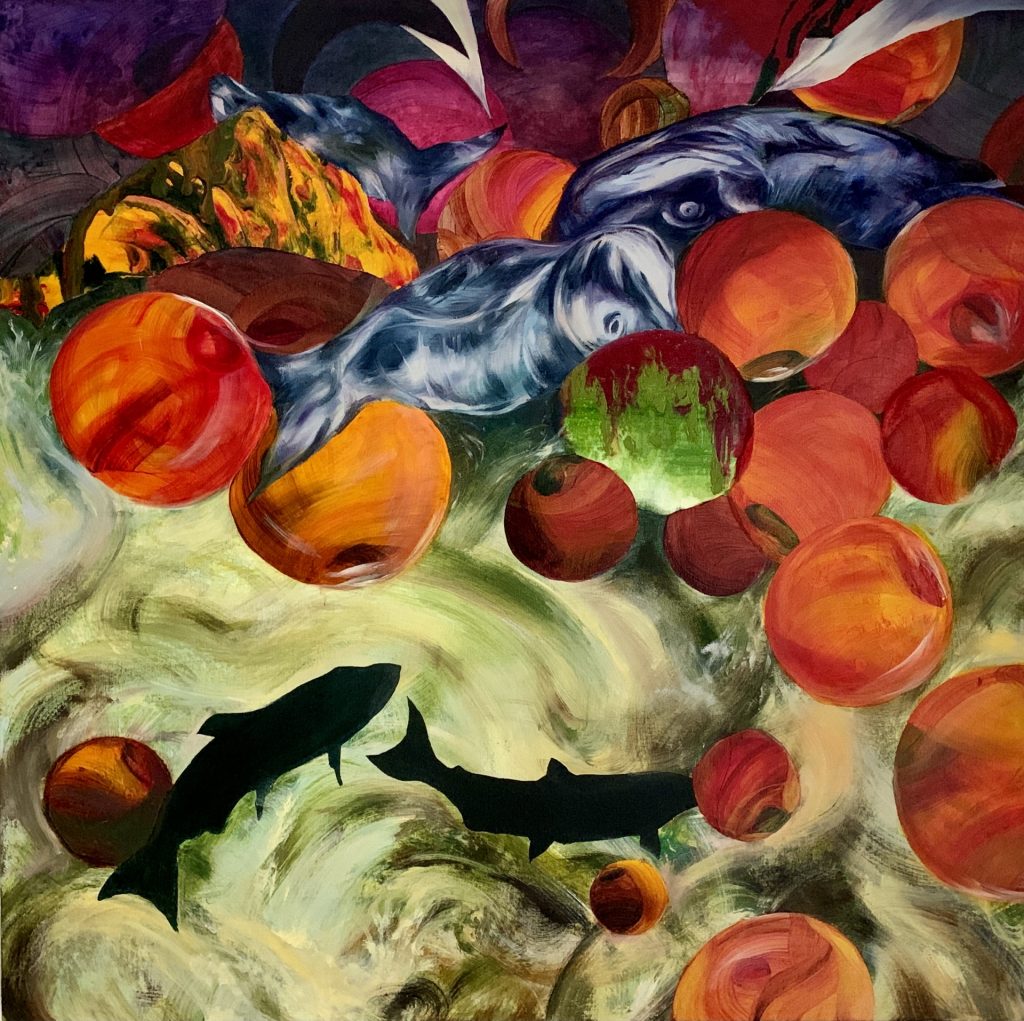 Spring has sprung and it looks like the sun is finally starting to come out here in Canada. We are celebrating a host of new artists who are sharing their art on Partial, congratulate the graduating artists and designers at OCAD U GradEx 106, and announce an exciting update about the Partial platform.

While managing the ebb and flow of art through Partial, we've also been working on new features from each of our individual home offices. "While Partial is only a few years old, we've been able to tick a handful of value-creation boxes that have enabled thousands of Canadian collectors and artists to discover, engage, and transact with one another," says Partial's CPO, Travis Hines. "Every product and service infinitely has room for improvement. For us to grow as a community, and enable more artists to grow their businesses, we're focused on improving the quality of our end-to-end experience, and creating additional tools that empower artists and collectors."
The artist's work is the most important thing on the screen, and our new artwork pages reflect that. Larger pictures, cleaner layouts, more artist information on each page, as well as helpful tips for folks interested in learning more about acquiring it.
"Individual artworks are the heart of Partial, and ultimately what artists and collectors exchange with one another," says Hines. "Our revamp of the artwork view focused on the details that help you understand and take action more efficiently than ever. The experiences of how you discover artwork and the process of acquiring it are next on our plate. We're excited to help more great artwork find a loving home."
See our big reveal (and you might as well start here with Colonel Mustard by Toronto artist, Jordan Clayton).
As well, as part of our commitment to protect artists and art renters, we have also increased our insurance protection for rented artwork to $10K per booking.
---
For more information on being an artist on Partial, click here. Or if you're an art collector interested in acquiring Canadian art, check out Partial for beautiful, original, and affordable Canadian artwork directly from the artists that made it.