Sunny days just got better.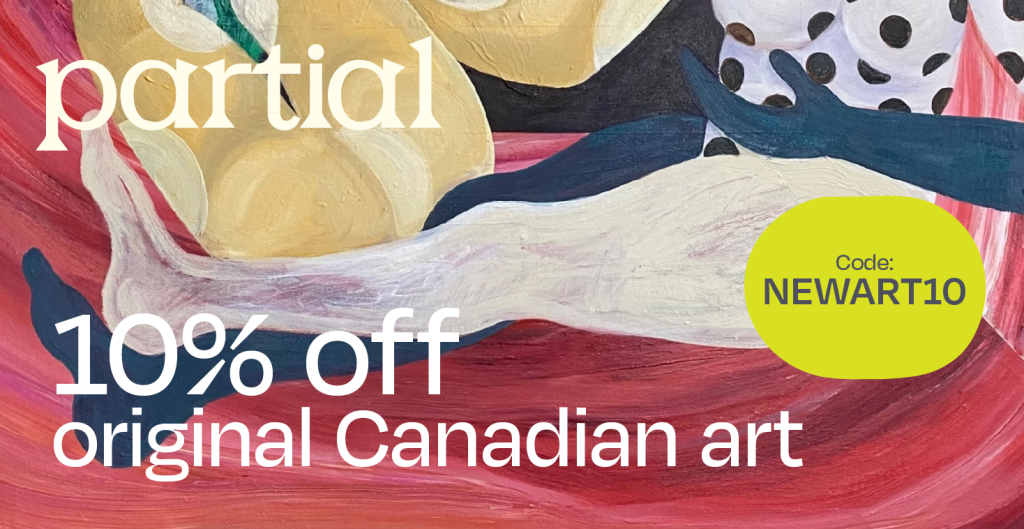 Partial is thrilled to announce our first-ever sitewide summer sale ☀️. It's your chance to discover and own art from the best emerging artists and at the best price of the year.
Starting today, July 18 and running only until August 1, art collectors on Partial's site will receive 10% off any art purchase* on Partial.
Now's the time to discover one-of-a-kind art selections and show your support for Canada's talented and diverse artists. Yuan Wen, Helio Eudoro, Heather J. A. Thomson, and Paulina Padilla are just some of our newest artists worth checking out. And, for even more inspiration, take a look at our latest Staff Picks.
During this two week period, Partial has also put together an incredible artist-led programming schedule sure to inspire you! We have artist spotlights, takeovers and Ask Me Anything sessions, all focused on promoting emerging, Canadian, and BIPOC artists across the Partial site. Read on to see our two features for this first week. And, remember, Partial donates 1% of all art sales and rentals to The Indigenous Curatorial Collective.
So, join us and get to know the best Canada has to offer! Just enter the code NEWART10 at checkout.
Happy Summer from Partial xoxo
* Discount does not apply to art rentals or gift card purchases. Sale applies to eligible art purchases only. Sale ends 11:59 pm EDT on August 1, 2022.
Browse Curated Collections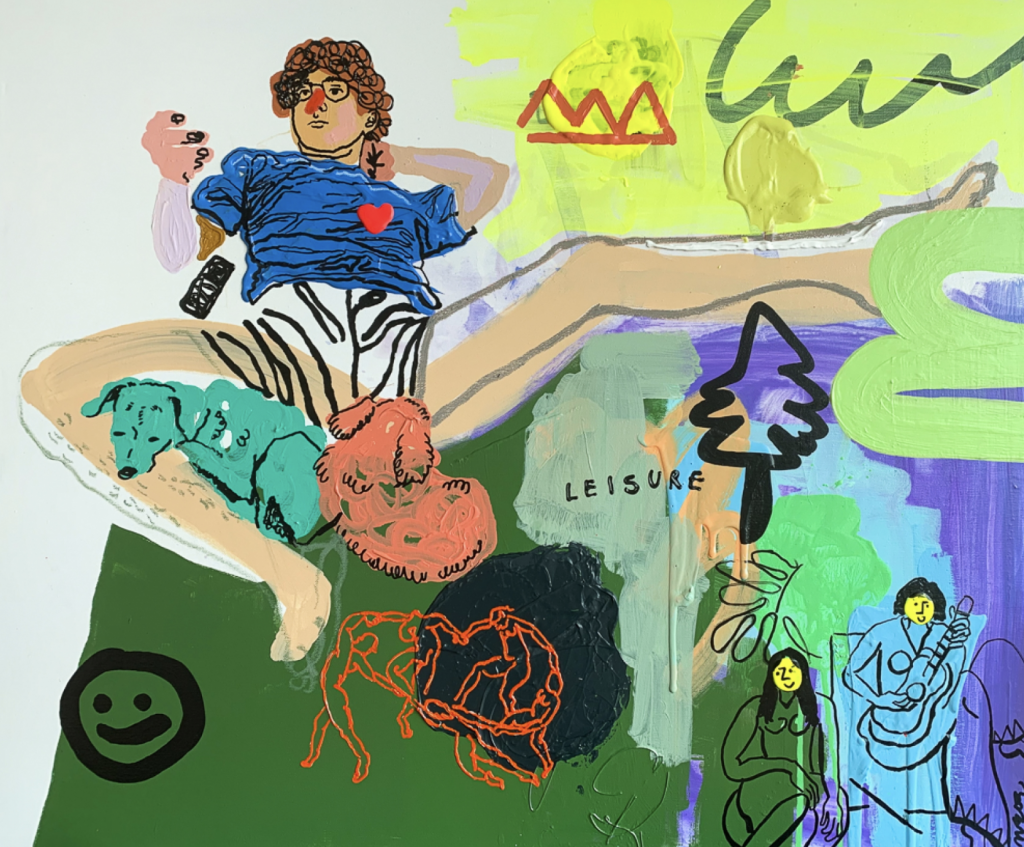 ---
Artist-focused programming
Save the dates in your calendar so you don't miss out on any of the fun.
July 20 (all day) – Artist Takeover on Instagram: CIFUENTES
Artist CIFUENTES takes us through a day in his life, from art-making to inspirations, and everything in between. Follow Partial on Instagram and catch all the action on our IG stories throughout the day.
About CIFUENTES:
CIFUENTES is a Toronto based artist born in Medellin, Colombia. His artistic practice is rooted in the visual expression of freedom. He looks to his own experiences as a Colombian immigrant in North America, often marked by instability and restriction. Starting out as a street artist, CIFUENTES keeps with the tradition through his use of spray paint and marker, juxtaposed with acrylic and oil paint.
July 22 (all day) – 'Ask Me Anything' w/ Art Sommelier, Maggie Fairs on Instagram
Maggie Fairs, Partial's Art Sommelier advisor, will be hosting an AMA (Ask Me Anything) on IG stories, answering all your burning Art Somm related questions. Things like: I'm new to buying art, where should I start? Should I choose art to match my furniture? And, of course, my partner and I can't agree on what we like – what should we do? (Spoiler alert: You are not the only one; and the solution is to buy two pieces!).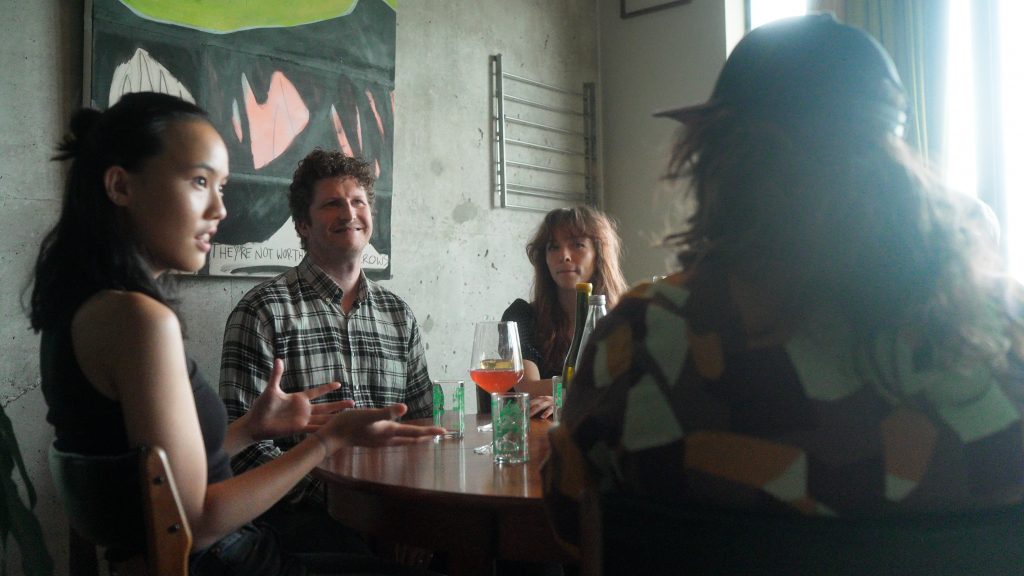 We recognize that art buying is a journey. Whether you are a seasoned collector or new to the exciting world of art, Partial is here to help guide you to your new piece. Do join us!
About Maggie:
In addition to her work as Strategic Partnerships lead and Art Sommelier at Partial, Maggie is a global communications leader, a passionate supporter of the arts and a natural connector. For the past two years, she was also the program director for the Canadian Arts Summit. Where possible, she looks for opportunities to have her passions collide, which is the case with Plum Viewing, a curated list of arts & culture to enjoy online and in person, around the world.
Plus, tune in to our Instagram for daily art picks and features!