You can now rent and buy art by OCAD University's top talent
Canadian startup and landmark university partner to bring 270+ curated and affordable works online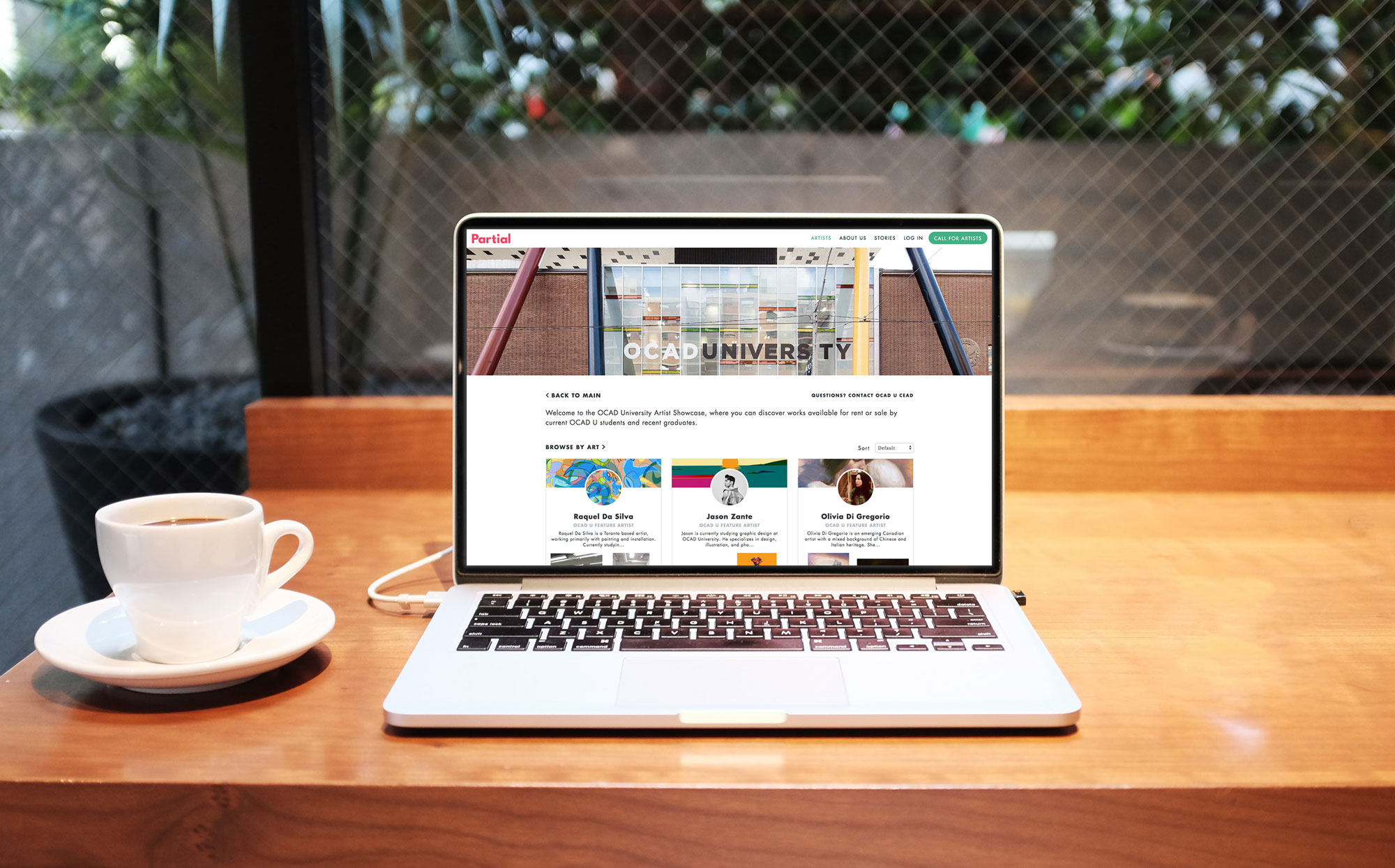 ---
​It's a common notion that experienced art collectors have the right connections to institutions, the knowledge, and the financial means to fill their walls with original art. Thanks to a small Canadian startup and Canada's largest art university, anyone can now discover, buy and rent works from the OCAD University's pool of top emerging artists.
OCAD University and ​Partial Gallery​, a platform for artists and art-seekers, have launched the OCAD U Artist Showcase​: an online marketplace featuring the work of current students and new grads from OCAD U's visual arts programs, all carefully juried by Faculty Members and staff from the ​Centre for Emerging Artists & Designers​. By simply going to ​OCADU.ca/BuyArt​, anyone can discover, buy, and rent from these artists. "The Centre for Emerging Artists & Designers is very excited about this unique partnership with Partial. It's a chance to help OCAD U students and recent grads to establish their early professional art practice, while developing the necessary skills for long-term success in the field," says Zev Farber, Director of the OCAD U CEAD. "We have an exceptional group of committed artists who are part of this first wave of talent on the OCAD University Artist Showcase, and they're already seeing success through the collaboration."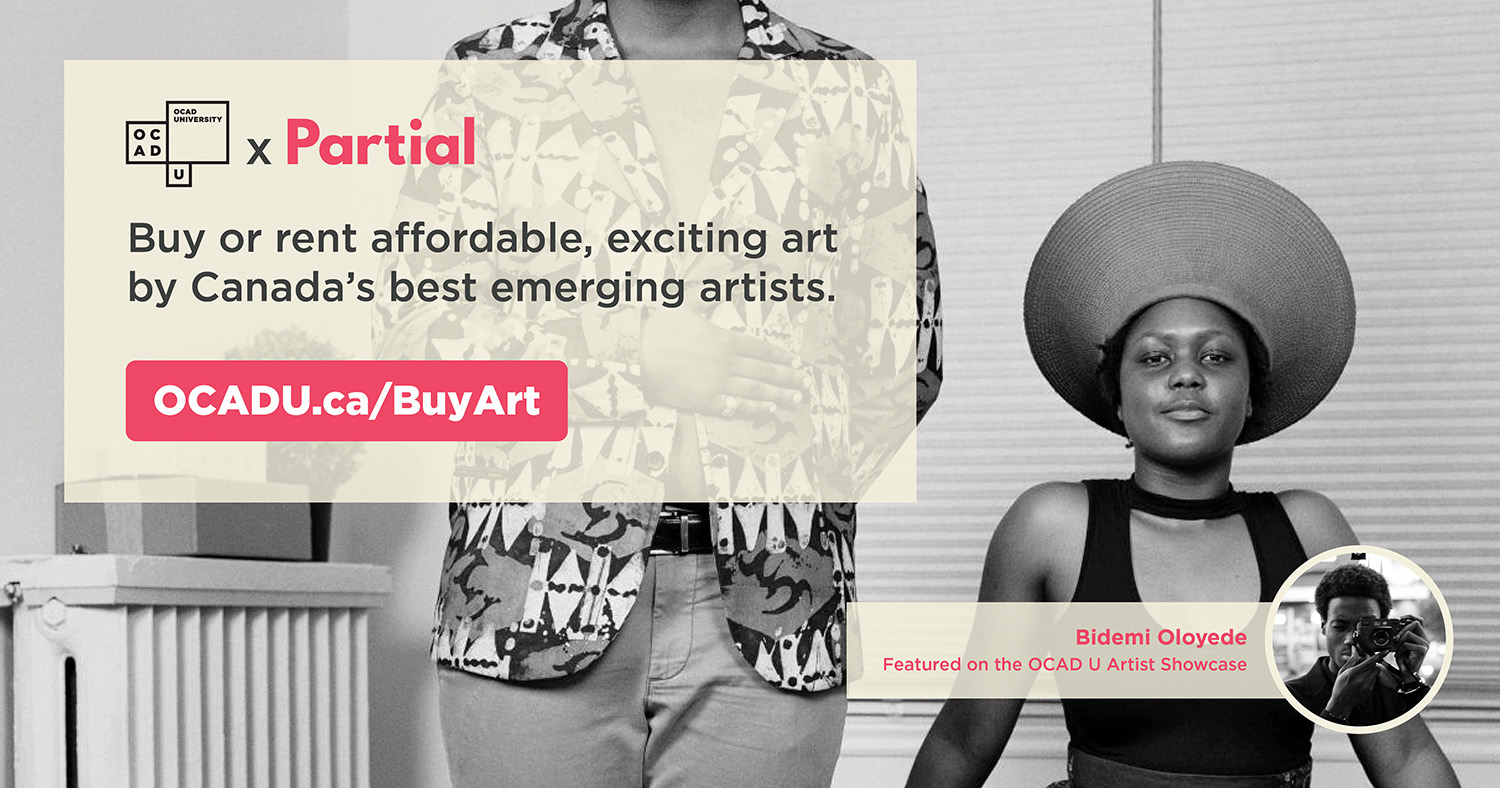 The online shop features over 270 individual artworks including painting, photography, printmaking and more. In an endeavour to make art accessible, the platform confronts major art buying barriers: intimidation, lack of information, and unattainable price tags. New and seasoned art buyers now have a direct line to artists selected by experts. Art rentals start at $25/month, and art purchases start at $80. The partnership also directly supports emerging Canadian artists and Toronto's creative culture. "Partial provides opportunities for enhancing my connection with the local art scene and expanding my communications with potential audiences," says ​Donny Nie​, a 2019 BFA graduate of OCAD University.
Toronto boasts an increasingly impressive reputation on the national and international art scene, despite its lack of economic support for the arts. "I appreciate Partial and OCAD U CEAD for recognizing my efforts and supporting me in the beginning of my career as an artist. I'm very interested to see what kind of opportunities come from this innovative platform," says painter ​Mason Barnes-Crouse​, "Partial is encouraging me to create new work and get it out there. Let's take it and run with it!".
The Showcase will continue to grow as it highlights the talent of its students and the innovation of OCAD University. While Toronto, Canada's largest creative city, is trying to find ways ​to keep its artists and talent​ from fleeing, the OCAD U Artist Showcase offers a sustainable path forward by putting money back into the hands of artists.
Visit ​OCADU.ca/BuyArt​ to see the collection of artwork.


---
For more information, please contact Catherine or Tammy: marketing@partial.gallery