Fair weekend recap + TOAF artists on Partial!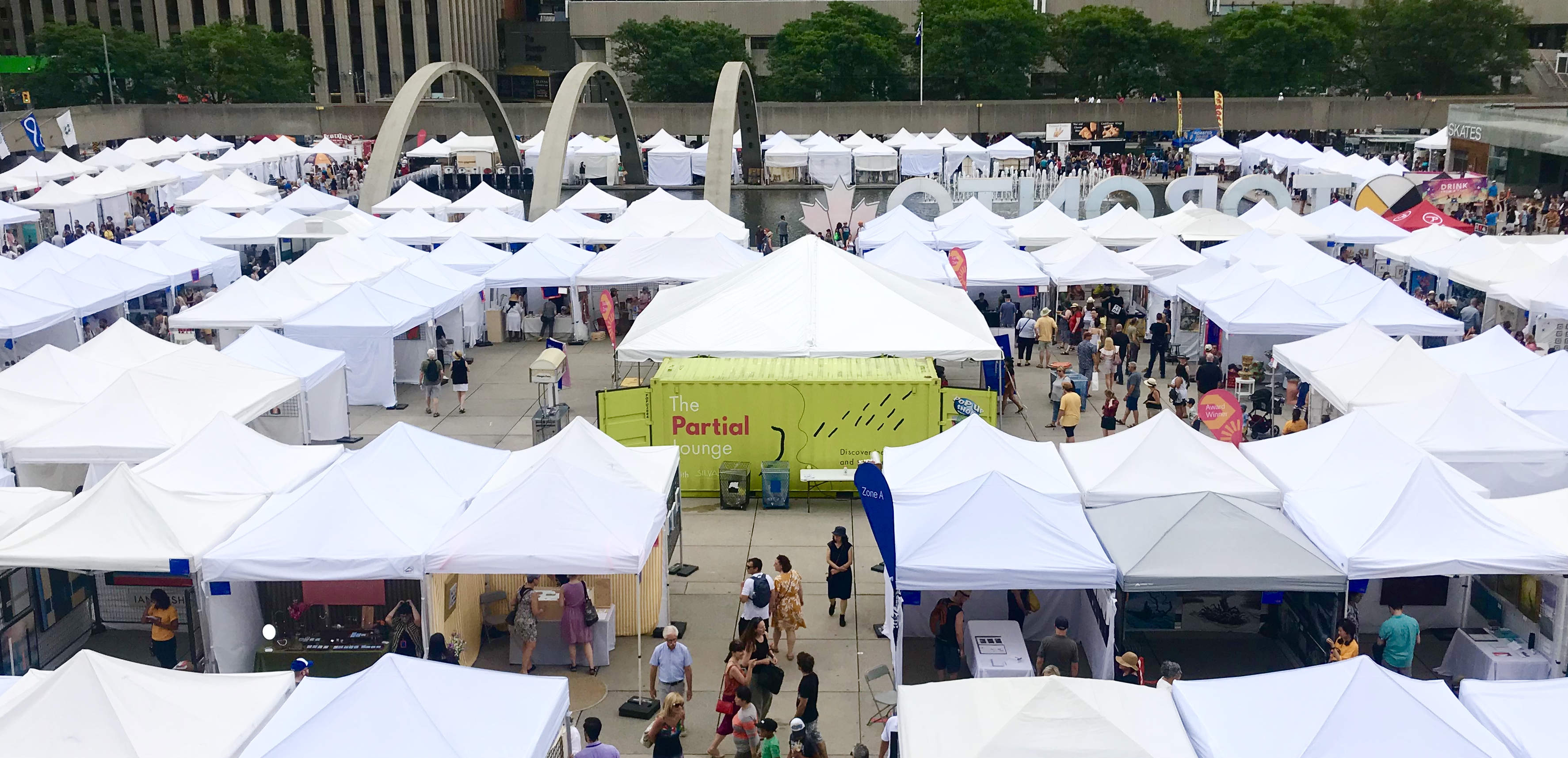 Between July 12–14, visitors to Nathan Phillips Square were blessed with the Partial Lounge: an urban "garden" refuge nestled in between The Student Zone and Family Zone at TOAF. It provided reprieve from the sun, and shelter from that epic rain (though we wouldn't recommend hiding in a metal container during such a storm… Apologies to all those we forced to herd out).
How did we bring it to life? Storstac brought on a lime green pop-up shipping container and we furnished it with a mix of rented furniture from Higgins Event Rentals and select pieces from our own Liberty Village studio. A new addition this year was our browsing station, where visitors could experience the directory on-site.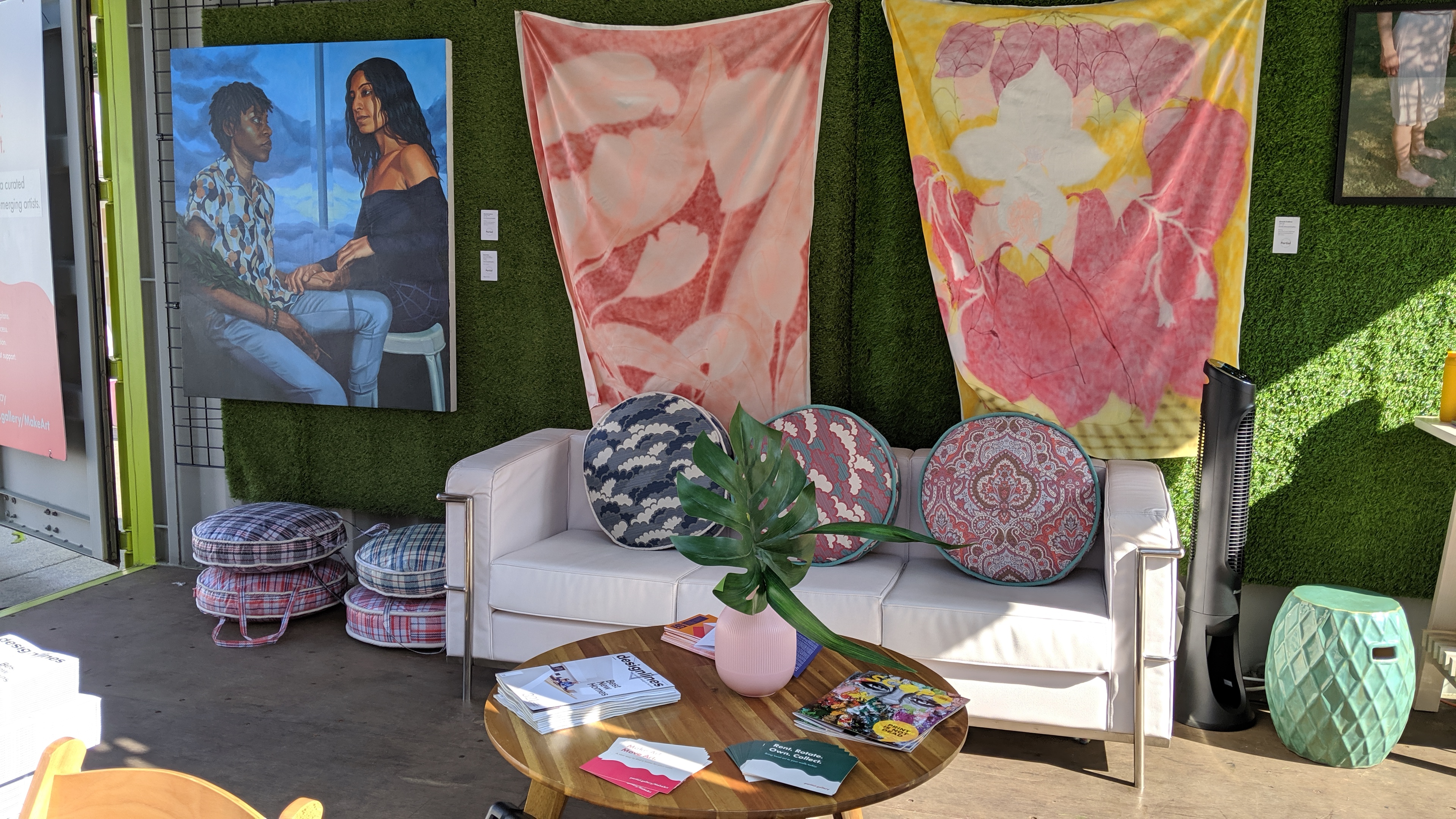 The true fun and character of the Partial Lounge really came from the Silva x Tiffany Pratt cushions, our DIY "green" astroturf wall, and as always – the art by noteworthy independent artists Bianca Roco, Miranda Crabtree, Holly Chang, and Jenna Polla.
Over the course of the weekend, we welcomed so many artists, art-seekers, and the art curious to the Partial Lounge. We shared the shade, good conversation, and it was exciting to connect with folks who shared the excitement of Partial and all that we're doing.
Thanks to the organization behind Toronto Outdoor Art Fair and everyone who made it out to TOAF19; we can't wait to see you next summer!

Visit our Facebook page for more photos from the fair.
---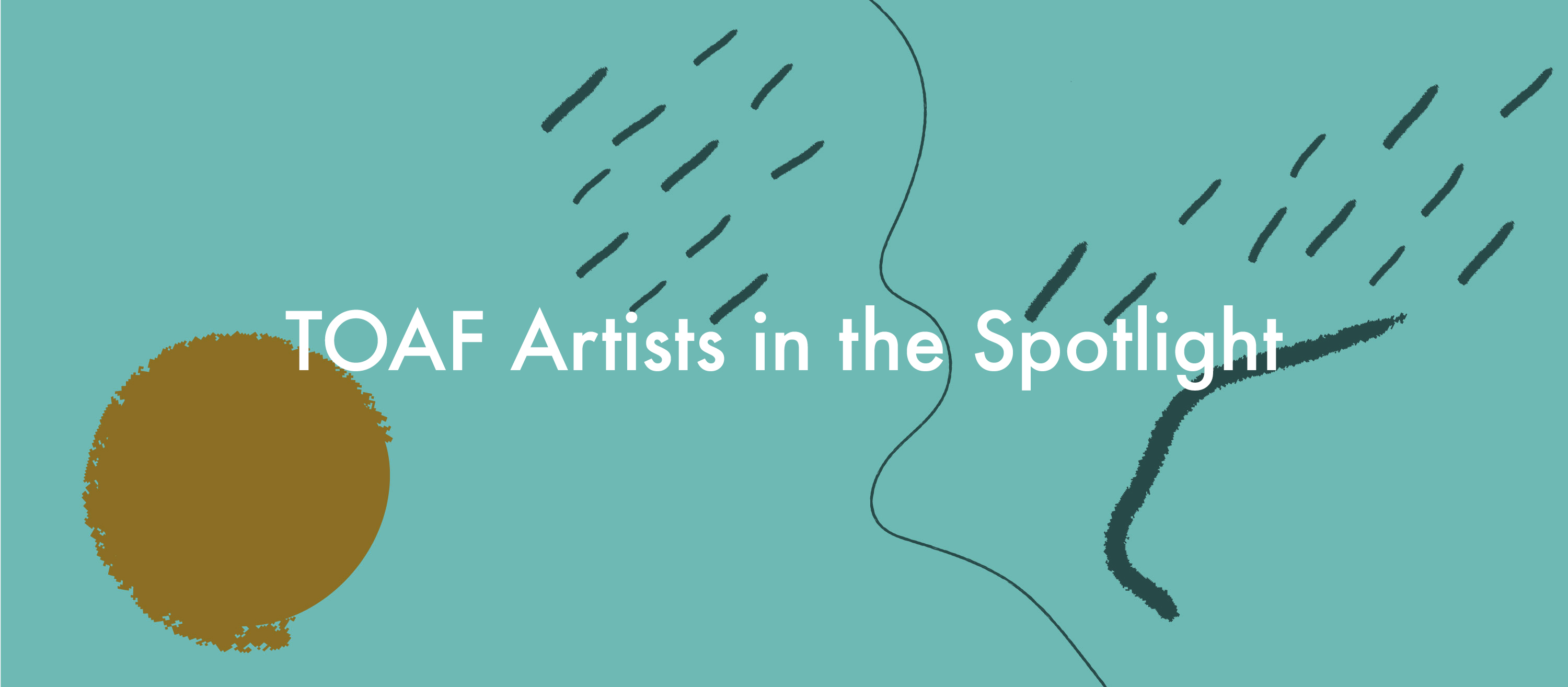 Rediscover juried and award-winning TOAF19 artists


Miss the Fair? Didn't have a chance to bring a work home? Participating artists from the 58th Toronto Outdoor Art Fair were selected by a jury amongst 800+ applicants.
Now, you can browse some of them on Partial and add to your art collection. Discover these independent artists today!
Click here to browse the TOAF artists on Partial.
---
Art Talks
For the second year in a row, the Partial Lounge was host to TOAF's series of Art Talks. This year's theme of "Art: Unwalled" was a nod to the Fair's core belief that art should be available and accessible to everyone: art for all, art for the heart and art for the mind – with no barriers. Our co-founder, Tammy Yiu, and advisory board member, Pansy Lee, were on hand to introduce each of the talks.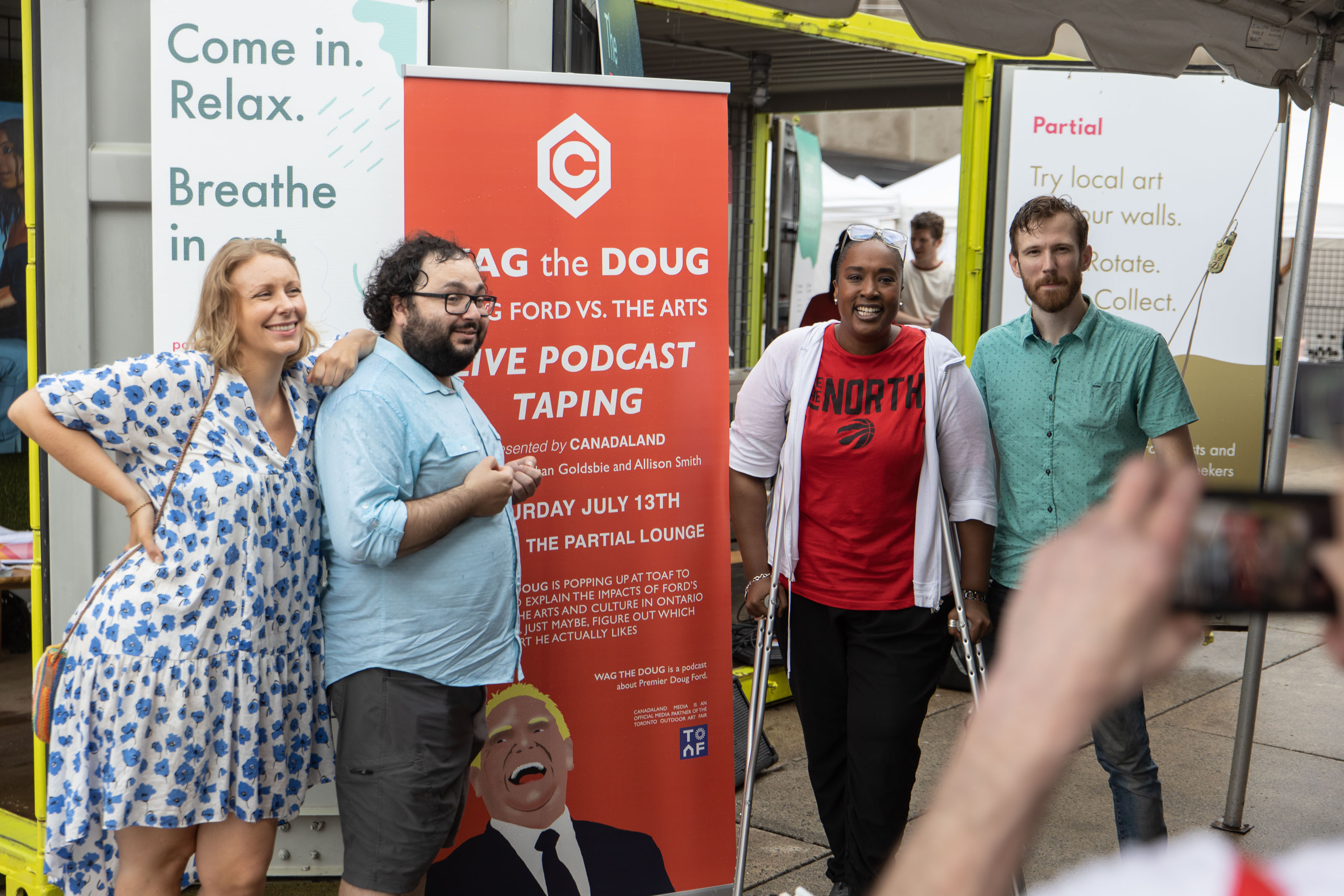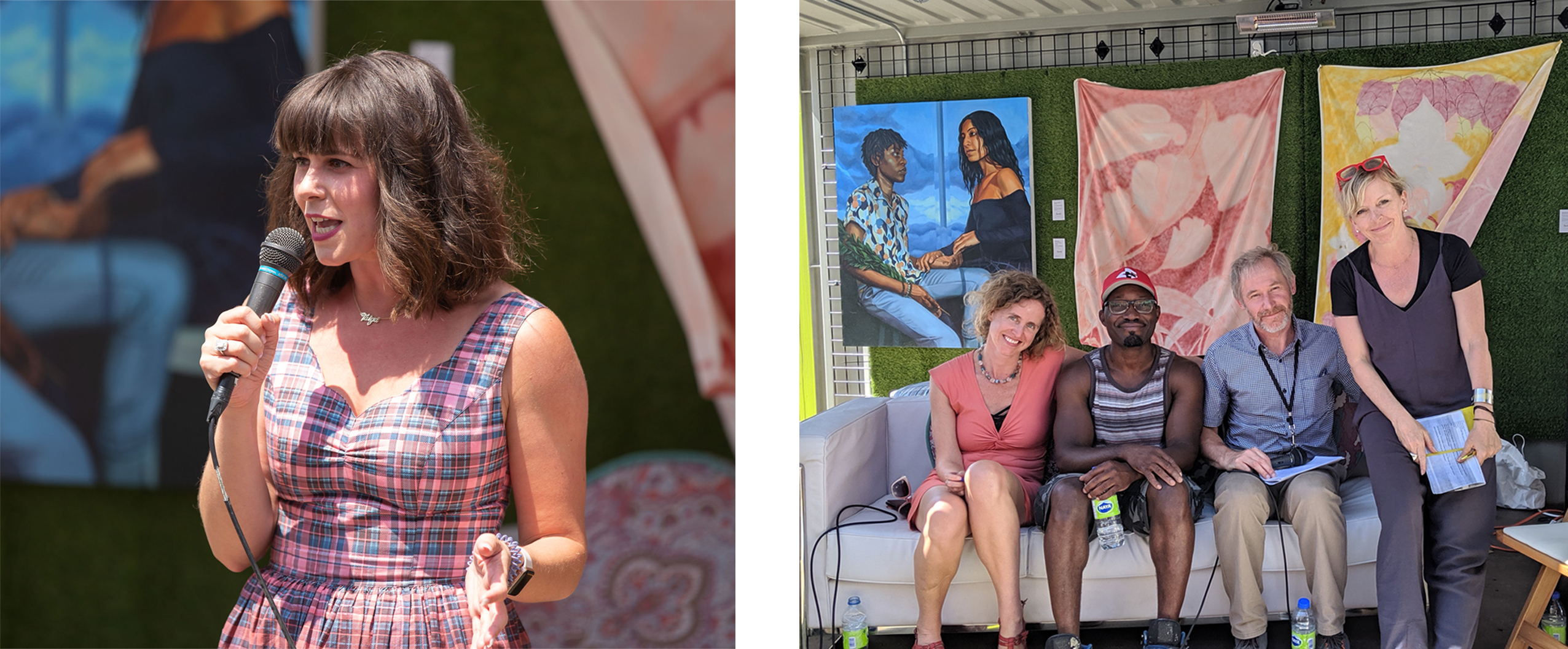 ---
Artworks in the Partial Lounge


Bianca Roco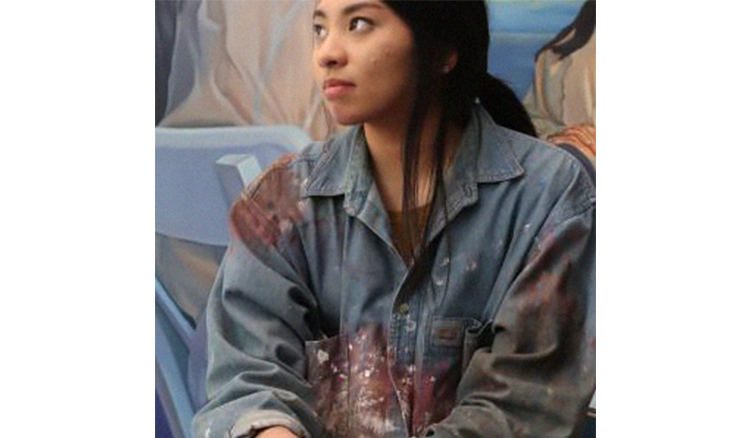 Bianca Roco is an artist living in Toronto, Canada. After moving from the Philippines to study illustration, she shifted focus to painting. Her life-size figurative work of women explores themes of intimacy, isolation, displacement, and sexuality.


Holly Chang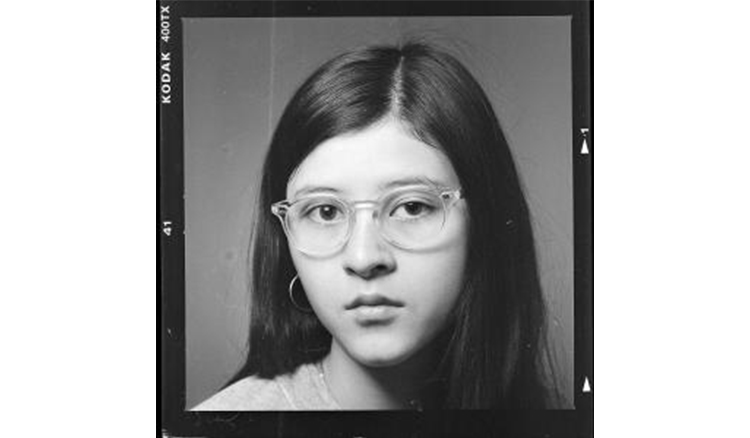 Holly Chang is a 22-year-old Canadian photographer based in Toronto. She has recently completed her Bachelor of Arts in Creative Industries at Ryerson with a focus in Curatorial Practices. Her photographic work centers on her personal narrative through the use of light, objects, and people. Another is the duality of her cultural background and how that translates into her position within society.


Jenna Polla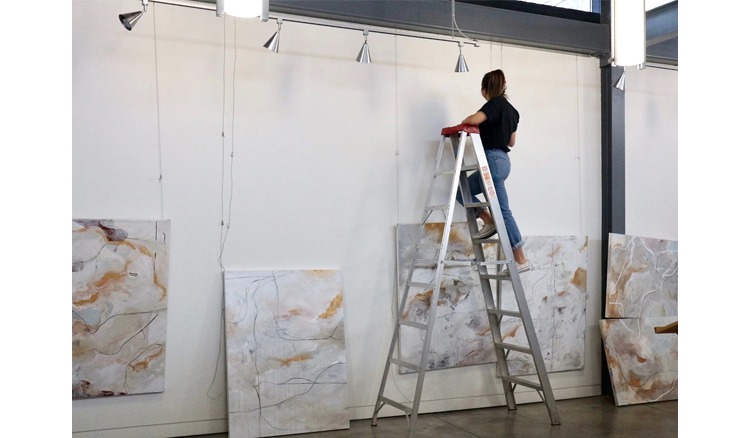 Jenna Polla is an emerging contemporary painter living and working in Canada. Her work explores the relationship between colour and texture as they meet on canvas. Inspired by imperfection, she creates abstract compositions layered in dramatic brushstrokes, interesting textures and muted colours.


Miranda Crabtree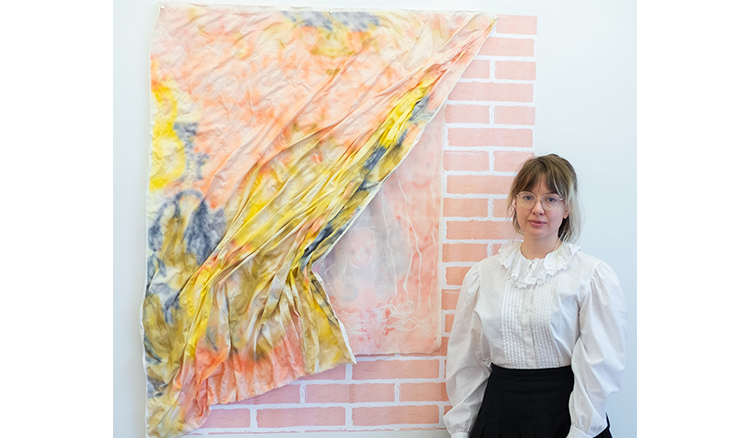 Miranda Crabtree is a Toronto-based artist who studied Interdisciplinary Fine Art at NSCAD University in Halifax, Canada. Her figurative work makes use of installation, painting, and printed matter to describe rich, fantastical narratives on the secret lives of women. Including galleries such as the Hamilton Artists Inc. and The Gladstone Hotel, Crabtree has recently shown work in Toronto, Hamilton, Reykjavik, and Halifax. In addition to working as a visual artist, Crabtree is a member of the Toronto-based dream pop band Silver Pools.