#RemoteArtTalks is a special web series produced by Artifier in partnership with Partial Gallery. "We believe in the power of connection, even if we're at home in isolation," says Carla Rojas, founder of Artifier. ⁠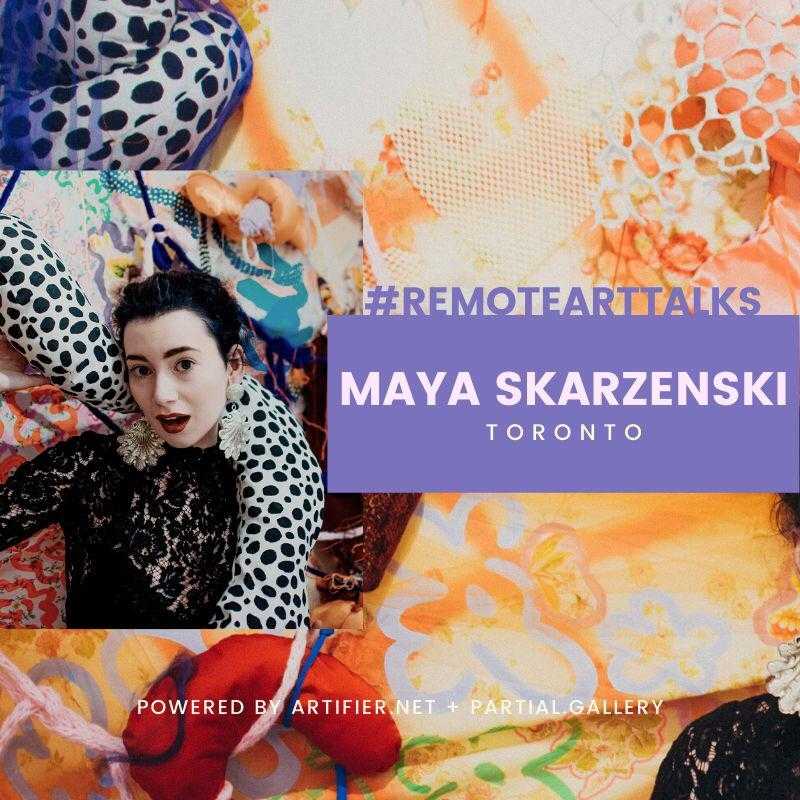 The series takes us into the spaces and minds of artists navigating through their practice during the age of Covid, gets to know them through (lighter-hearted) Rapidfire questions rounds, and shares their incredible work.
Our co-founder, Tammy Yiu Coyne, had the pleasure of co-hosting and interviewing several of her favourite artists. These included a handful of artists on Partial, including Maya Skarzenski, Jordan Baraniecki, and Lauren Pirie.
How to watch Season 1: Starting March 31, 2020 keep your eye on Artifier's Instagram page for new artist videos launching daily, Monday to Friday. Watch the teaser for each artist as it rolls out on @artifiernet's IGTV, and pop over for the full interviews on their Facebook page. 

Here's the full lineup for Week 1:
Shaheer Zazai – March 30, 2020
Maya Skarzenski – March 31, 2020
Jordan Baraniecki – April 1, 2020
Alison Postma – April 2, 2020
Hugo Laliberté – April 3, 2020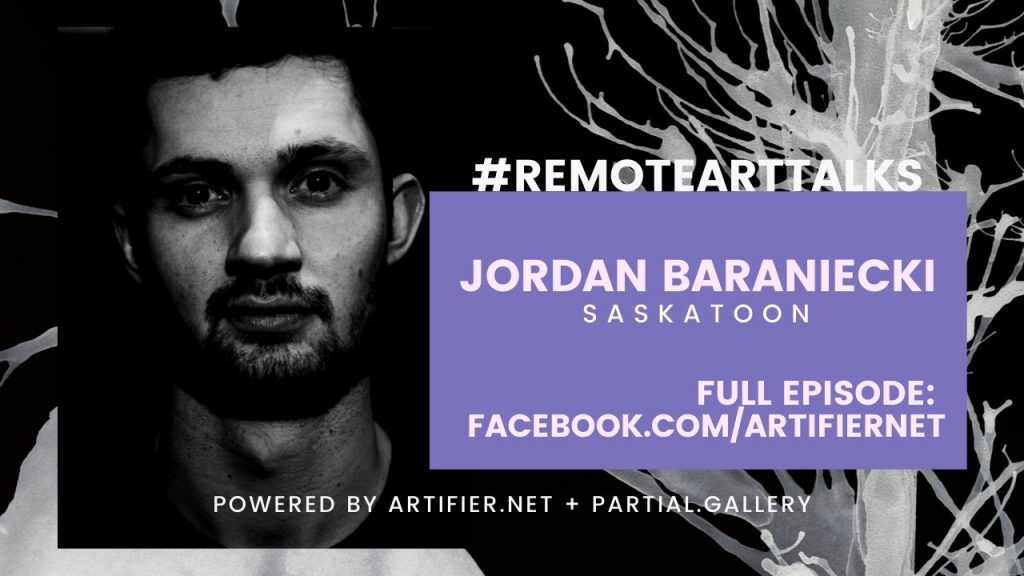 ---
Artifier is a Toronto-based platform created with the mission to help make art more accessible, and fun! Follow them on Instagram at: @artifiernet⁠
⁠
For artists looking to join Partial or upgrade their standard plans to Pro plans, now is the best time! For the first time ever, we are offering a 10% discount on all Pro plans.
Go to partial.gallery and create a free profile.⁠ Partial Gallery is a curated online directory of noteworthy independent artists.