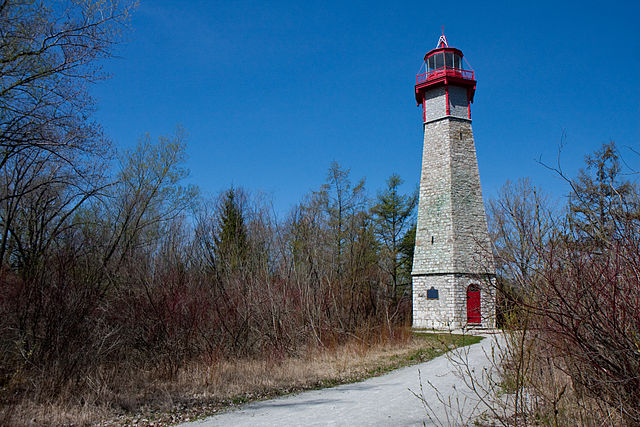 FACES has partnered with Partial, Artscape Gibraltar Point, and Urban Alliance on Race Relations to offer a week-long residency inviting emerging BIPOC artists' to participate in dialogue, artmaking, and inclusive community building revolving around lived experiences with the intention of further diversifying the arts community in Toronto. This residency is a pilot project that is centred on widening participation in the arts sector.
The residency is seeking BIPOC (Black, Indigenous, and People of Colour) artists who did not pursue a career in the arts because of cultural, family, or financial pressures – pressures, which for some, may be a direct result of systemic racism.
The FACES residency will be part working retreat and part research project. The residency will act as a first practical step to enable artists to participate in discussions while engaging with their art practice in a collective setting. Artists will be invited to share their experiences about the barriers they've faced when considering a career in the arts. Conversations will centre on discovering what supports are needed in order to encourage and support other potential BIPOC Artists.
During the week, artists will have dedicated time for their own artistic pursuits during the program. FACES recognizes this as an important element for these artists who may lack the luxury of time to devote to their practice. We will invite an established BIPOC artist to conduct studio visits and join in discussion.
Participants will contribute written and artistic content to a zine which will be printed and distributed after the residency. At the end of the week, if health and safety precautions allow, we will host an Open House during which friends and family and the general public can visit AGP and see the work which was produced.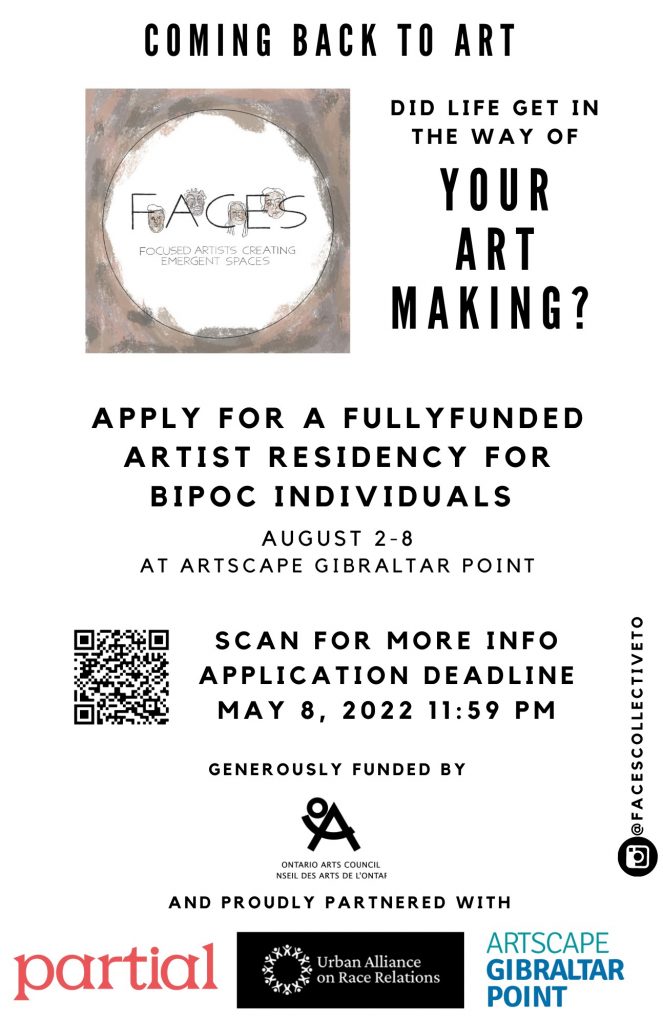 FACES' main goal is to establish a safe, caring program for BIPOC artists in a state of transition (i.e., considering going back to school, a change in career or just a change in focus) who want to dedicate more time to work on their art and wish to connect with others in the same position.
All artists are given a private bedroom and a shared studio for the week. Meals are the responsibility of the artist and information will be shared about ordering groceries to the Island. AGP has a large shared communal kitchen.
---
FOR MORE INFORMATION AND TO APPLY
Applications are accepted until May 8, 2022 at 11:59 PM via this Google Form, and more details about the residency can be found on the Artscape website.
---
FACILITATORS
FACES allows the bridging of perspectives from BIPOC artists with potential allies within the arts community and is founded by Jamie Ly & Sarah Cullen. We are tied to Toronto Island as community members as well as artists.
Jamie Ly (she/her), lead artist and facilitator, experienced barriers herself as a Chinese diasporic artist born and raised in T'karonto. After having some security pursuing a "stable career" in Education, Jamie is able and enthusiastic to support other BIPOC artists who face similar lived experiences through FACES.
Sarah Cullen is a contemporary visual artist based on Menecing – Toronto Island. She is a white settler of English and Scottish heritage. FACES builds upon similar work she has been involved with, namely working to widen participation for visual artists who are caring for young children. Sarah's project, MOTHRA: Artist-Parent Project, which is based at AGP, has gained international recognition, and is designed for these often excluded artists.
---
ABOUT ARTSCAPE GIBRALTAR POINT
Located in the former Toronto Island Public and Natural Science School, Artscape Gibraltar Point offers 35,000 square feet of affordable retreat space, artist studios and accommodations for artists and creative thinkers. The tranquil, idyllic setting is world-renowned as a centre for members of the artistic and non-profit communities to think, experiment, collaborate and share ideas.
More than 700 artists a year from across the globe experiment and create art through self-directed artist retreats and thematic residencies hosted in our overnight accommodations. In addition to hosting a maximum of 20 visiting artists at any given time, fifteen long-term artist work studios provide space for a range of painters, sculptors, musicians, filmmakers and a recording studio – all of whom contribute to the unique and collaborative atmosphere at Artscape Gibraltar Point.
ABOUT ARTSCAPE
Artscape is a not-for-profit urban development organization that makes space for creativity and transforms communities. Artscape is the operator of Artscape Gibraltar Point. Our work involves clustering creative people together in real estate projects that serve the needs of the arts and cultural community and advance multiple public policy objectives, private development interests, community and neighbourhood aspirations and philanthropic missions.