Partial is making news again.
This week, Partial's co-founder, Tammy Yiu Coyne, is the special guest on Bet On Yourself with Fred VanVleet and Derek Folk to share her inspiration and the journey to starting Partial to where it is heading now. "When Fred VanVleet asks to chat about your art startup on the BetOnYourself podcast, you run-don't-walk in your purple jumpsuit to their recording studio," says Yiu Coyne.
"We are amazed and humbled to have had the opportunity to sit down with Fred VanVleet and co-host Derek Folk to talk about Partial, the ups and downs of running a business in the art space, and how we got here and where we want to go. The wisdom they shared reminded our small team to keep building for a bigger future for Partial, and be bold enough to go for it.⁠"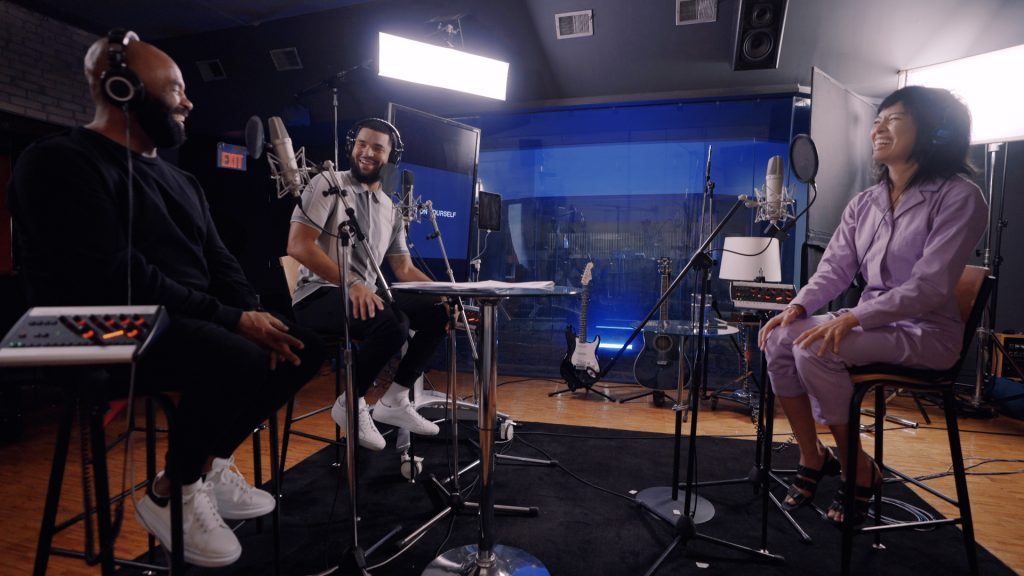 "Bet on Yourself is back with another incredible innovator, as Fred and Derek are joined by Tammy Yiu Coyne; she's the co-founder and CEO of Partial, an online art platform and marketplace for collectors to discover and elevate outstanding Canadian and BIPOC artists.

Going back to the start of her journey, Tammy shares that while working as a graphic designer, she always knew that she wanted to run her own business. When Tammy was unexpectedly laid off from her job, she saw an opportunity to pursue her entrepreneurial dreams. Tammy started with the simple goal of bringing more original Canadian art onto more walls – directly from the artists that made it. The idea for Partial then took shape based on the premise that if quality work was made available on an easily accessible and discoverable platform, more people would acquire it and those diverse artists would be able to create sustainable careers.

Fred and Derek dig in and learn more about Partial, where every level of collector is covered with an extensive network of artists and art sommeliers to help find the perfect piece for a space."

– Bet on Yourself, DEC 15, 2021
The artist's story with Tammy Yiu Coyne
The episode was released on Wednesday, December 15, 2021 on Apple, Spotify, and Amazon, and wherever you get your podcasts. Search "Bet on Yourself", and listen to other awesome episodes from this season featuring many more outstanding BIPOC entrepreneurs.
---
Fred VanVleet and Derek Folk know that the last year and a half hasn't been easy for anyone, but especially for diverse entrepreneurs who have had to rethink the future of their business and do whatever to survive these tough times. Each episode, we'll listen as Fred VanVleet and Derek Folk (Fred's financial advisor) help up-and-coming BIPOC entrepreneurs shape their business, revamp and sometimes relaunch it altogether.⁠
⁠
Bet on Yourself is all about finding companies that present Fred and Derek with a double bottom line opportunity, meaning the hosts are on the hunt for companies and businesses that not only have the potential for monetary growth, but are also likely to affect culture in a positive way. Using their collective skills as masters of hustle, entrepreneurship, branding, finance and e-commerce, they will support business owners with insight, motivation and real talk.⁠
Thank you to James Stewart, Fred VanVleet, Derek Folk and the good people at Acast for having us on the show.⁠