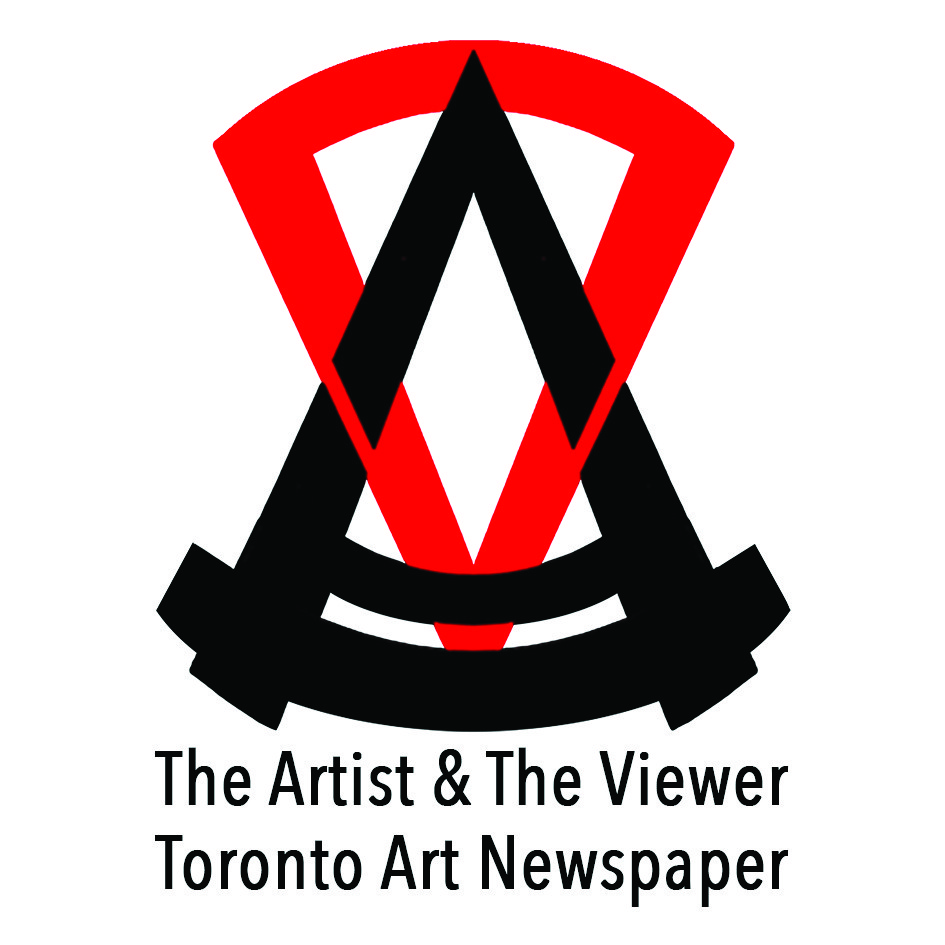 One of the great things about Toronto's art community is their openness to connect and build partnerships together. This is truly one of the reasons why Partial Gallery is still here today. This city has so much creativity and folks looking to enact some kind of change in the visual arts sector, and it's been a natural fit finding connections with likeminded organizations doing similar work.
The Artist & The Viewer is a Toronto Art Newspaper, with the goal of "Making Art accessible in Toronto" by providing 7,000 copies of its publication for free across TTC subway stations. It is our pleasure to announce a new collaboration with them beginning with their September-October 2019 issue. This is their 5th issue, and the cover features the incredible work of Dana Claxton, Headdress-Jeneen, courtesy of the Toronto Biennial of Art 2019 and the artist.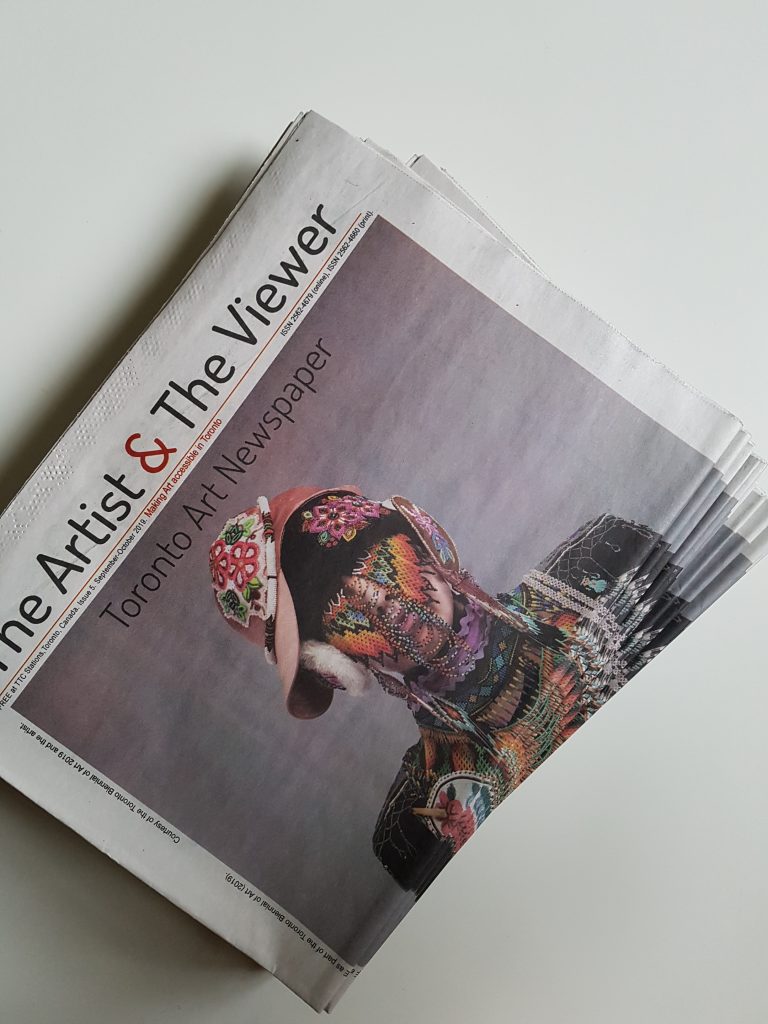 "Our independent art newspaper portrays an opportunity to strengthen our local art community and to establish a firm relationship between art and audience.
We strongly believe in the universal right to enjoy art. Through various sections, we provide needed information and a platform for the promotion of artists and the exchange of ideas.
The Toronto Art Newspaper is the only art publication of its kind in the city. Mainly available at TTC stations for free, and also in the art community & sector (art schools, shared artists' studios, art galleries, centres, institutions) every two months."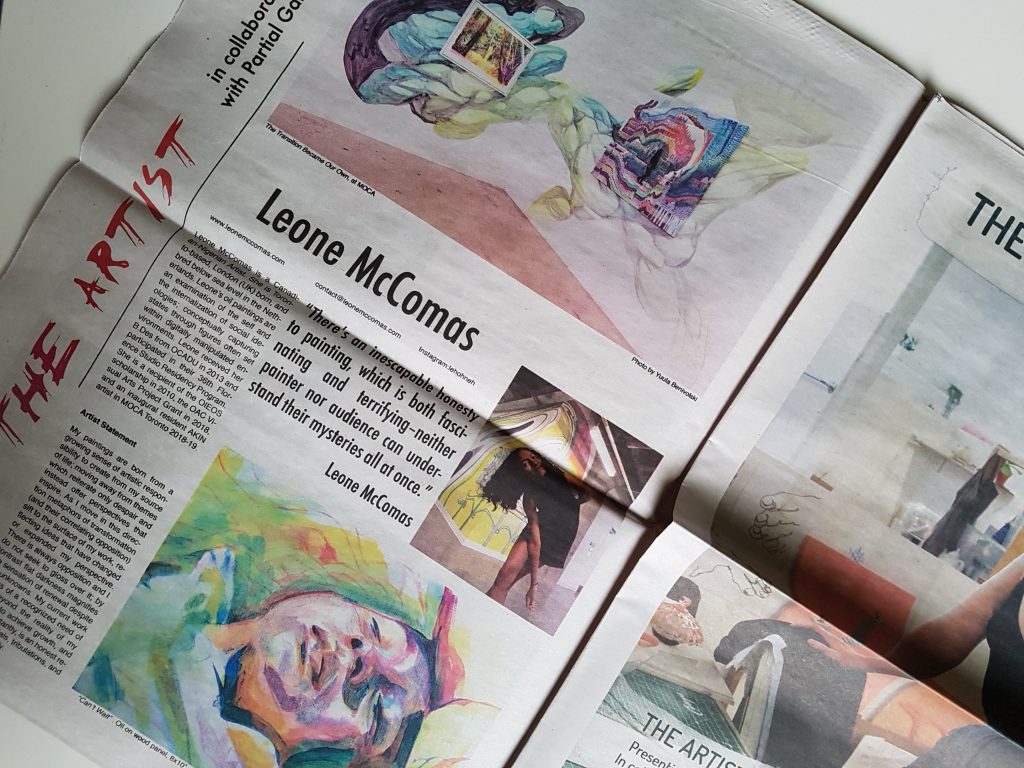 In collaboration with The Artist and the Viewer, Partial Gallery will be featuring one of the artists on their platform for the "Artist Highlight" section of select issues. It is our pleasure to be highlighting Leone McComas for this inaugural chapter of our collaboration.
Seek out issues across Toronto while quantities last, or if you're not in the city, download past digital copies or opt for a one-year subscription to be sent directly to your door.