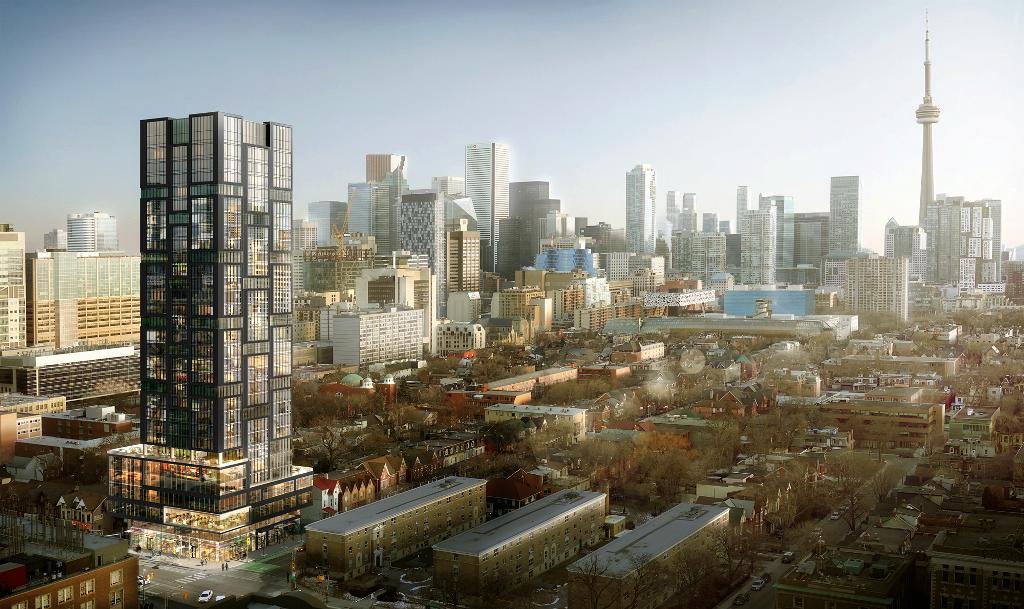 Parallax, a Toronto-based premier developer, partnered with Partial, a proudly Canadian online marketplace for Canadian artwork, to display the work of Canadian artists in its latest condominium development, Theory Condos. Located at College & St. George streets in Toronto, the new building is now open.
"This was such a fun project and a terrific partnership," said Tammy Yiu Coyne, co-founder of Partial. "When I started Partial five years ago, it was with the mission of getting more art on more walls. Parallax has a strong commitment to using its public spaces to showcase Canadian artists and we were thrilled to collaborate with them to display new talent in their space. My hope is that other developers will follow Parallax's lead and use their public spaces to promote artists across Canada. It's a win for everyone!"
"At Parallax, we're committed to delivering developments that reflect our contemporary, forward-thinking corporate philosophy, which very much includes supporting local talent," said Nigel Lawson, principal at Parallax. "Partial has such an exciting selection of work from artists across Canada. We're thrilled to offer a platform for these pieces to be viewed by new audiences."
Partial artists on display at Parallax's new development include:
Raquel Da Silva, Carrie Chisholm , Morgan Abenhaim, Sarah Arsenault, Jason Zante, Kyle Yip, Parveen Dhatt, Mekayla Dionne, Lorna Livey, Gillian Toliver, & Harley Yang.
In selecting pieces for Parallax's new space, Partial's founder Tammy Yiu Coyne, looked specifically for artists and art works to suit the interior designer's room design for each floor at Theory Condos. Working together with Nigel Lawson at Parallax, they looked at how the art reflected the uses of the common space and how the artists themselves were reflected in the space. For example, many of the artists featured are from OCAD U, which works in partnership with Partial to showcase their graduating students and happens to be a neighbour of Parallax's latest location.
Inspired by this collaboration, Partial has just launched an art sommelier service, where the Partial team works with art collectors (seasoned and new) to help them identify new pieces of art that's right for them.
To learn more about Partial, our partnership opportunities and art sommelier service, please visit www.partial.gallery or contact Maggie Fairs, maggie@partial.gallery or 416.436.3659. 
To learn more about Theory Condos and Parallax, visit: http://www.theorycondos.com