In this series, we get to know the Artists behind the work with ten questions about their practice, their space, and their ideas. These are their Stories.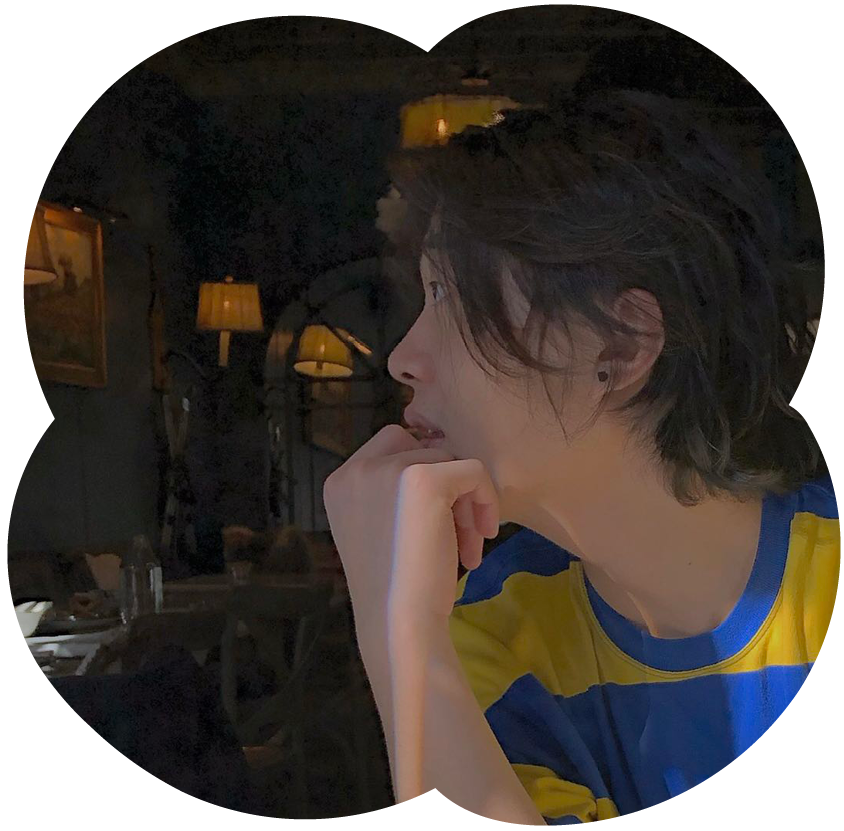 Michael Hu is a Toronto-based illustrator. Most of his works are digital, composed of various color blocks and few lines, and often inspired by verse fragmentation thoughts from dreams.
When did you develop an interest in art?
It was one night in my sophomore year, I made a fine art with a flesh-coloured paint tube squeezed out the last bit of remaining paint on a blue canvas. I felt I finally confirmed my interest in art and decided to embrace it after that.
Your color palette is vibrant and tends to include lots of blues. Tell us a bit about how you use color.
Blue is a warm color to me, it can be a gust of wind on a summer evening, or it can be candlelight. I mix my blues with different colors depending on the mood, therefore, the possibilities are endless already. My favorite colors today are still blue and chartreuse.
What's one item in your workspace you cannot live without?
Fisherman's friend lozenges.
If you could live anywhere in the world, besides Toronto, where would it be?
A small town where I could have bubblegum in my pocket, smoking a cigarette against a red wooden wall, looking at the ground that wasn't dry, thinking about another illustration that wasn't born yet.
Much of your artwork has a very surrealist quality to it, does the unconscious mind and dreams play a role?
I have been having continuous dreams. It is only a vague impression when I wake up, but I remembered everything that had happened every time I went back to that dream. I relied on vague memories to combine elements from reality to create some little things that I like.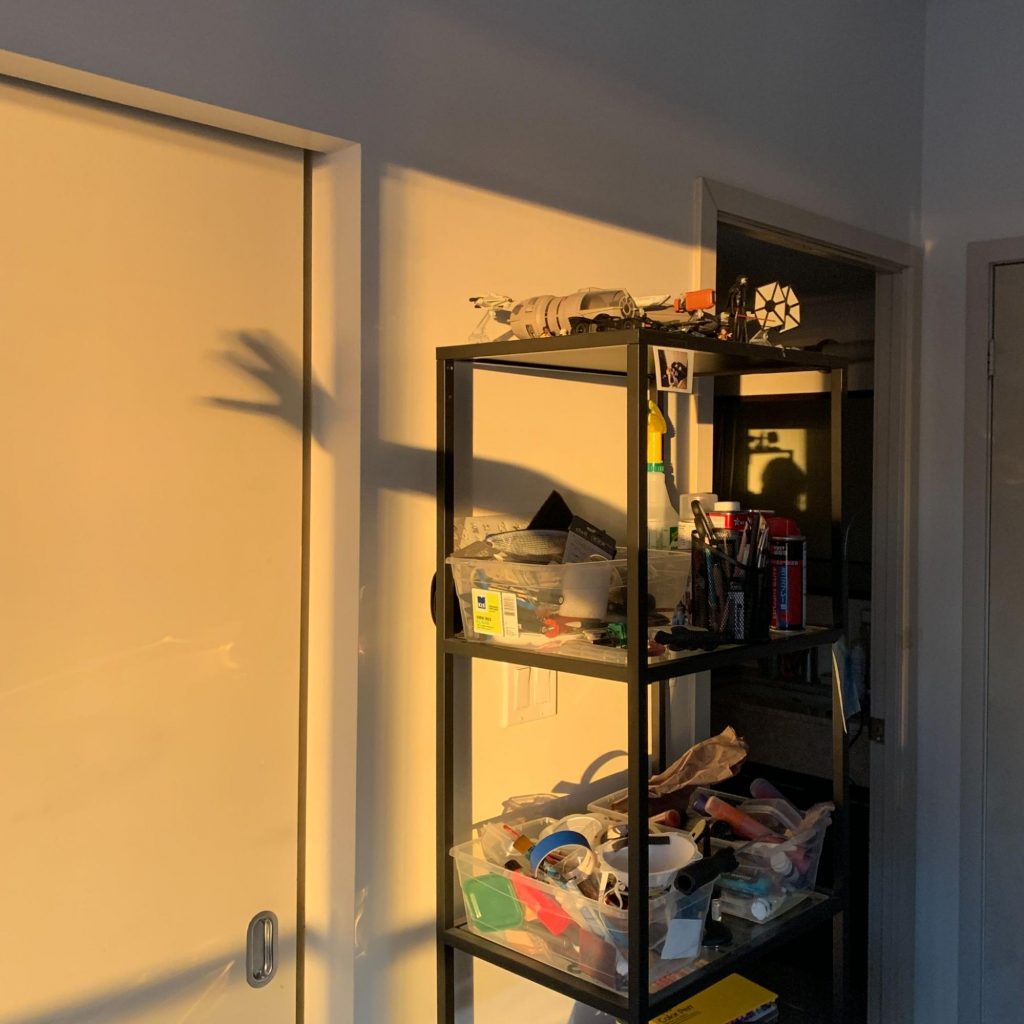 Do you remember the last dream you had, and if so, what was it?
It was in a grove of grass and seedlings, I passed a dilapidated red brick house, and I was on my way to the bustling ghost street.
Where do you go for inspiration?
Road, to see the world in the rearview mirror.
If given the opportunity, what is your dream project?
Make an installation as big as a skyscraper. The figure sticks out a foot from the mural, and when we look up, we can only see the sole of its shoe.
If you weren't an artist, what would you be?
A fool.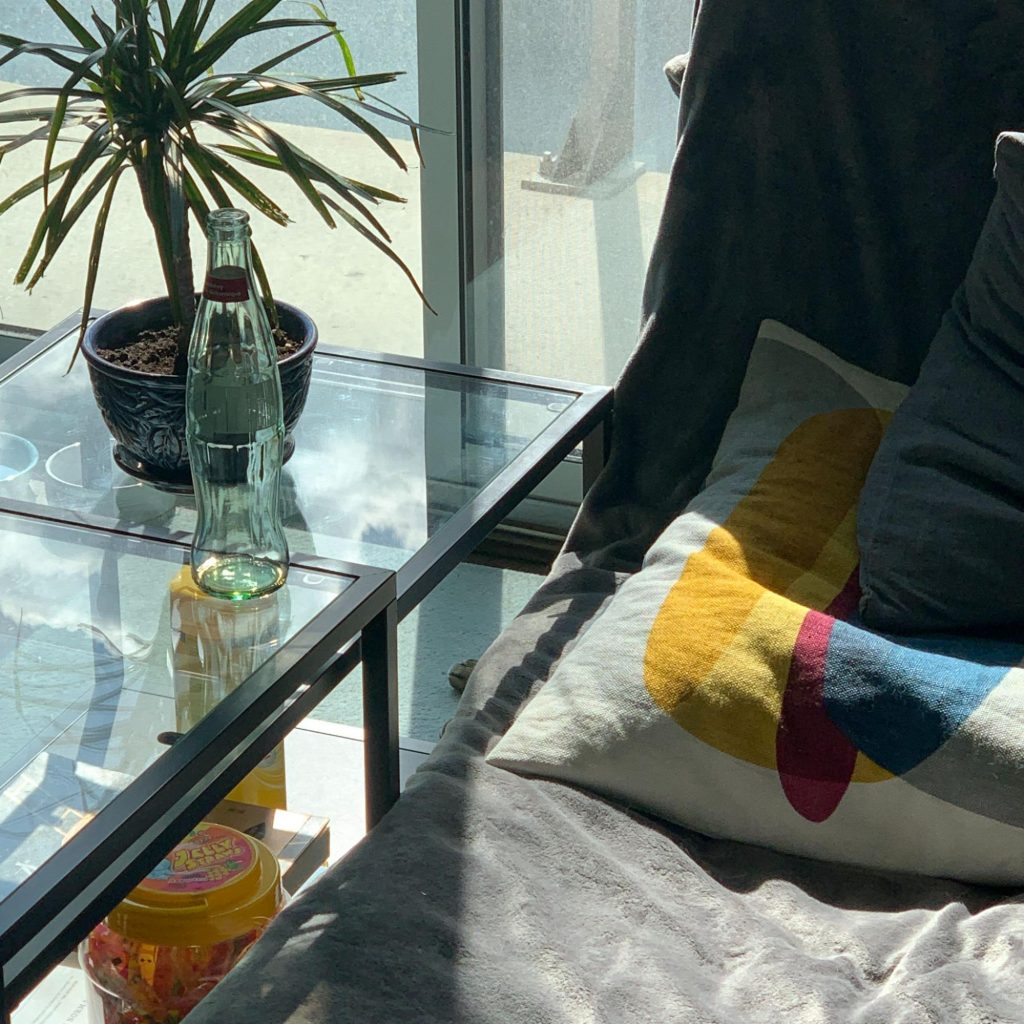 What are you working on at the moment that you can share with us?
I'm making a four-panel color comic about a man who buried a horse, the horse turned into a flower and grew a key. He took the key and didn't go to the door, but walked towards a cave without looking back.
Purchase Michael's work here.
---
Do you want to be featured? Join Partial as a Pro artist and e-mail us at hello@partial.gallery. We'd love to share your work.