In this series, we get to know the Artists behind the work with ten questions about their practice, their space, and their ideas. These are their Stories.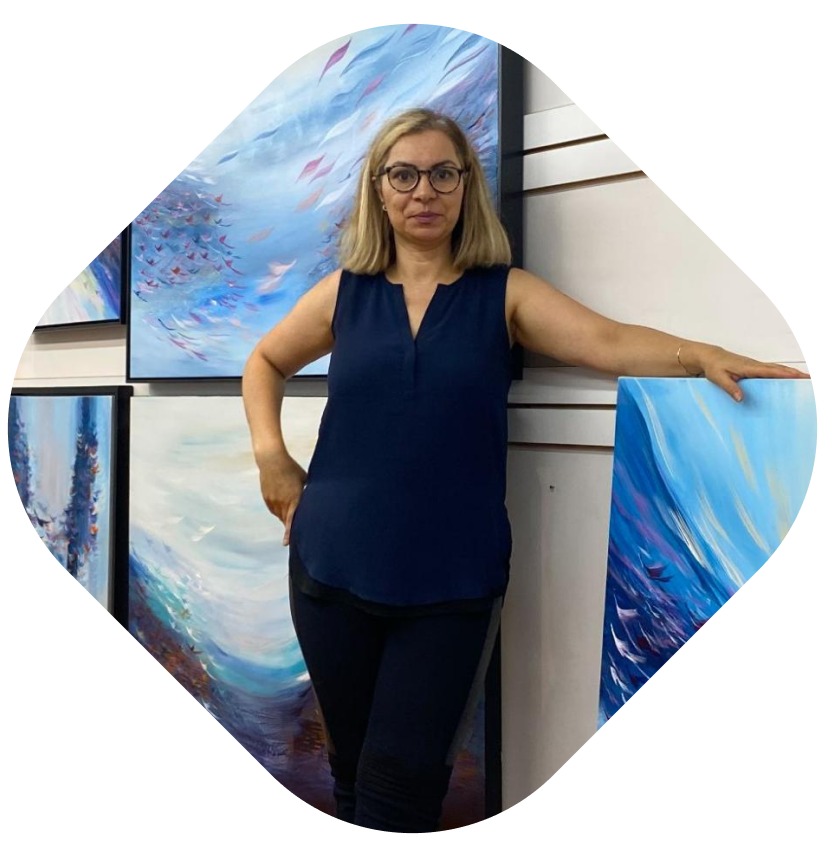 The artworks of Canadian-Iranian artist, Maryam Ebrahimi, are magnetic in their meditative flow. Her paintings have captivated the attention of viewers and collectors from all over the world for their calming silhouettes and vibrant colours. As a professionally trained artist, Ebrahimi's work has been showcased nationally and abroad in solo and group exhibitions. Her work can be found in the corporate collection of the State Farm Insurance Company, Lomita, California and private collections in Canada and Europe. Maryam Ebrahimi holds a four-year diploma in Graphic Design and Bachelor of Fine Arts from Azad University of Tehran. She currently lives and works in Richmond Hill, Ontario.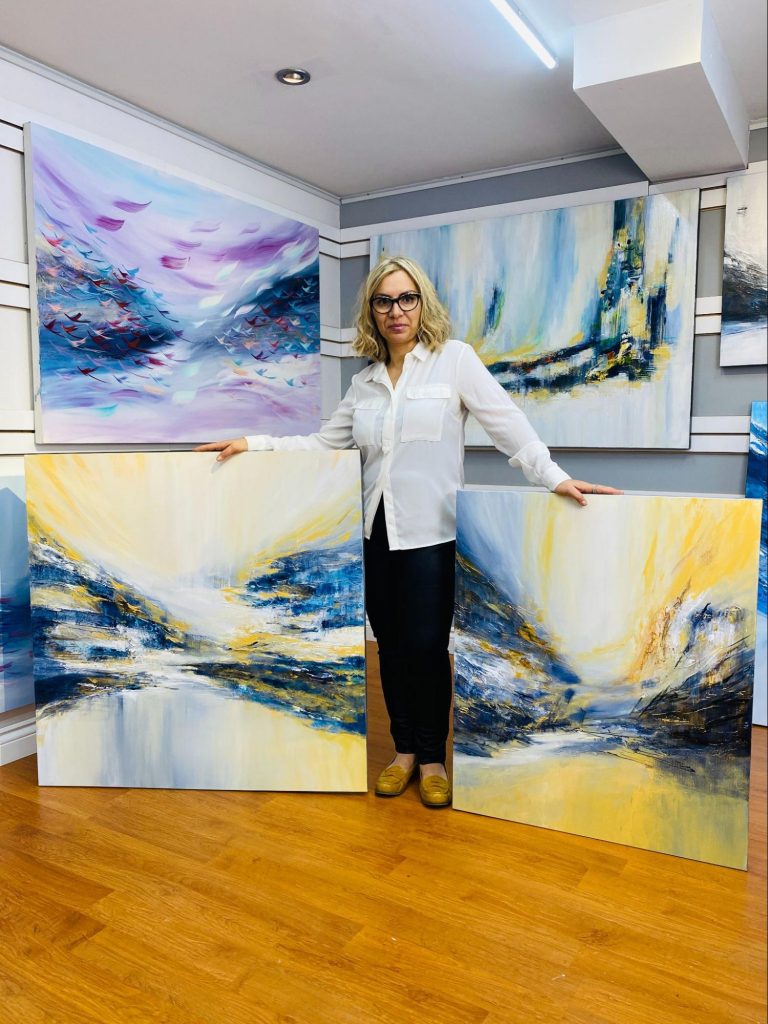 What is the story of how you became an artist?
From a very young age I always loved to draw. I would often draw a picture of a house with large windows with the curtains drawn aside and a big light in the middle of the house! As I was growing up drawing became a passion and I went to high school to study graphic design, which was interesting but I still wanted something more, so I took painting in university! After I did the four years there, I took a break for several years but it felt like part of me was missing until 2008 when I started exploring again!
Tell us about your process when creating an artwork.
First I prepare my canvas with different mediums and leave it to dry for a few days. Next I start the layers, with the textures beneath my paintings guiding me through the next steps.
Where do you find inspiration?
My recent collection is inspired by the lines and shapes in the sky and in general nature is my biggest inspiration! Music is another way to get inspired. I listen a lot to Adele, her voice and her lyrics are very, very inspiring for me!
How has your work evolved throughout the years?
I love to travel and experience the light in different natural settings!
What are you working on at the moment that you can share with us?
I'm working on some large pieces with a green palette which has become my favourite now!
What's one item in your workspace you cannot live without?
My custom made easels.
Do you collect art yourself? Who are some of your favourite artists?
Yes I do small pieces from different artists!
Taking a break from art, how do you spend your free time?
I love to go for long walks, I like to cook and watch Netflix.
If you weren't an artist, what would you be?
Fashion designer.
---
Do you want to be featured? Join Partial as a Pro artist and e-mail us at hello@partial.gallery. We'd love to share your work.