In this series, we get to know the Artists behind the work with ten questions about their practice, their space, and their ideas. These are their stories.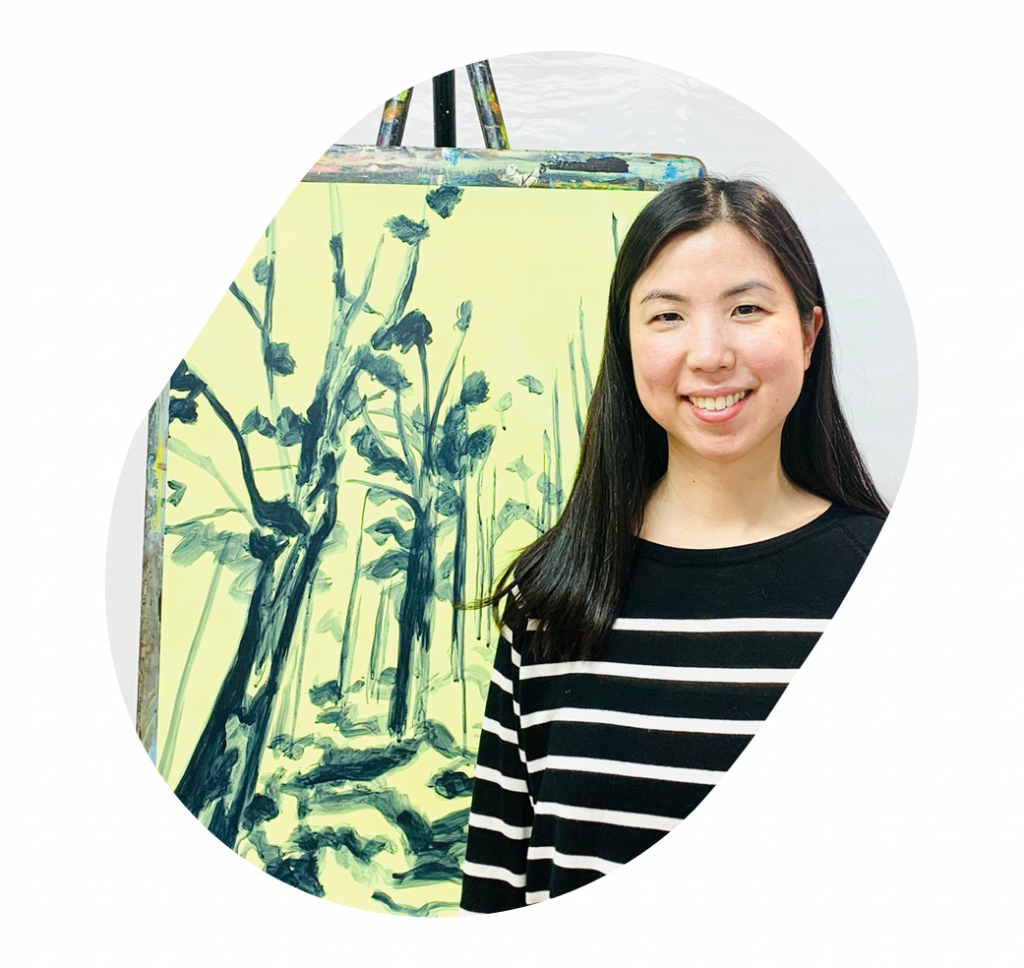 Marianne Sung is a contemporary Korean-Canadian artist whose art is intended to spark feelings of magic and warmth while inspiring nostalgia. Her works are expressive through the application of thin layers of acrylics as well as through the use of mixed media. She is inspired by places and things in her current home of Ontario, her upbringing in Québec and from her travels worldwide. More recently she is exploring the themes of belonging and identity.
Originally from Montréal, Marianne graduated McGill University with a Bachelor of Commerce. She now enjoys living and staying creative in Toronto.
---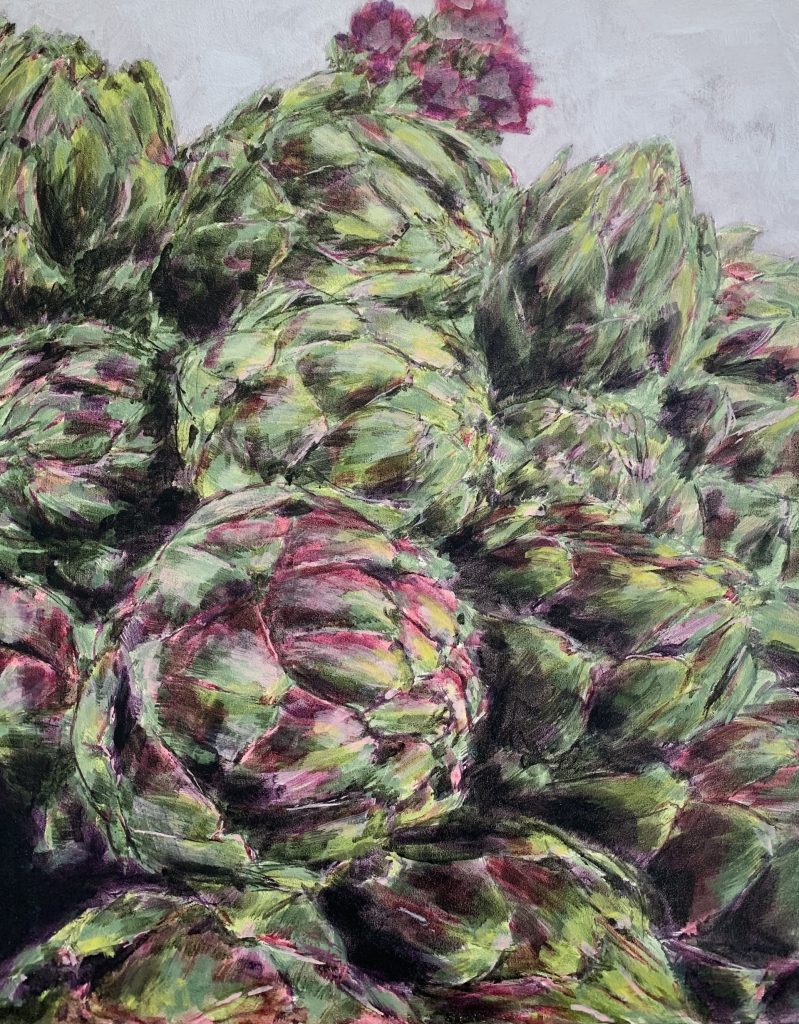 How did you develop your art style? How would you describe it?
I am a contemporary painter and I primarily paint landscapes with some still life florals. I feel my style is influenced by artists who are very expressive such as Henri Matisse and Emily Carr. In addition, my paintings are developed by applying repeated thin layers of acrylics to build up contrast, colour and depth.
You paint wonderful, expressive scenes from nature. When did this start?
A few years before the pandemic I started making art on my own. Then I enrolled in art and painting classes at independent art schools in Toronto. After experimenting with different mediums I decided that acrylic painting and mixed media suited me the most. I started exhibiting my artworks online and in artist-run galleries in 2021.
What inspires you to create your work, and what do you want your art to inspire in others?
The beauty of nature, landscapes and florals but I'm primarily inspired by the feelings of nostalgia they can create for myself and the viewers.
How did your original hometown of Montreal shape you as an individual and artist?
My hometown of Montreal has had a very big impact on me both as an individual and artist. Since Montreal is such a cultural and creative city I've always appreciated the arts since I was a child. The city is filled with beautiful architecture, murals, design and art. I also feel Montrealers are very expressive.
You explore themes of belonging and identity in your work – tell us about that.
At different moments in life we find ourselves in different ecosystems. We may or may not feel we belong to them and our sense of belonging can be transient or permanent. We can also connect positively and negatively with elements in those environments. As a result those events leave marks as we continuously create and re-create our identities.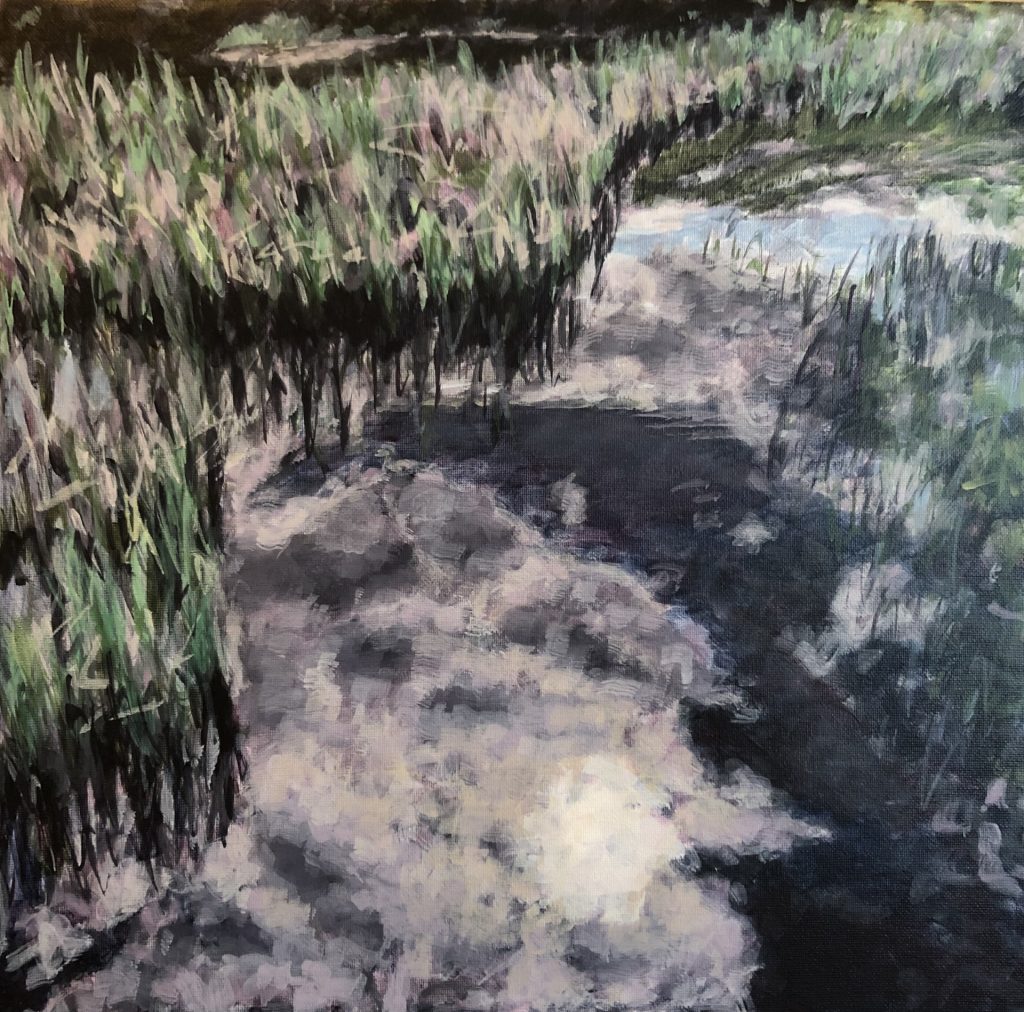 If you didn't become an artist, what would you be?
At this time I can only imagine myself as an artist because I can create art that I want. If an art career wasn't possible I would dream to be a fashion designer.
When you're not making art, how do you spend your free time?
I try to spend as much time connecting with family, friends, other artists and my mini schnauzer Bernie. I love to take nature walks in and out of the city and during my travels.
What advice would you give to an emerging artist in Canada?
The advice I would give to emerging artists is to keep making art that you love!
Do you collect art yourself? Who are some of your favourite artists?
I hope to start collecting soon. Some of my favorites artists include Frida Khalo and Joanie Mitchell.
Where would you like your art to take you in the next 5–10 years?
I would love to paint more on a larger scale and to continue exhibiting online and in galleries.
Where would you like your art to take you in the next 5–10 years?
I would love to paint more on a larger scale and to continue exhibiting online and in galleries.
---
Do you want to be featured? Join Partial as a Pro artist and e-mail us at hello@partial.gallery. We'd love to share your work.