laurakaykeeling.partial.gallery
In this series, we get to know the Artists behind the work with ten questions about their practice, their space, and their ideas. These are their Stories.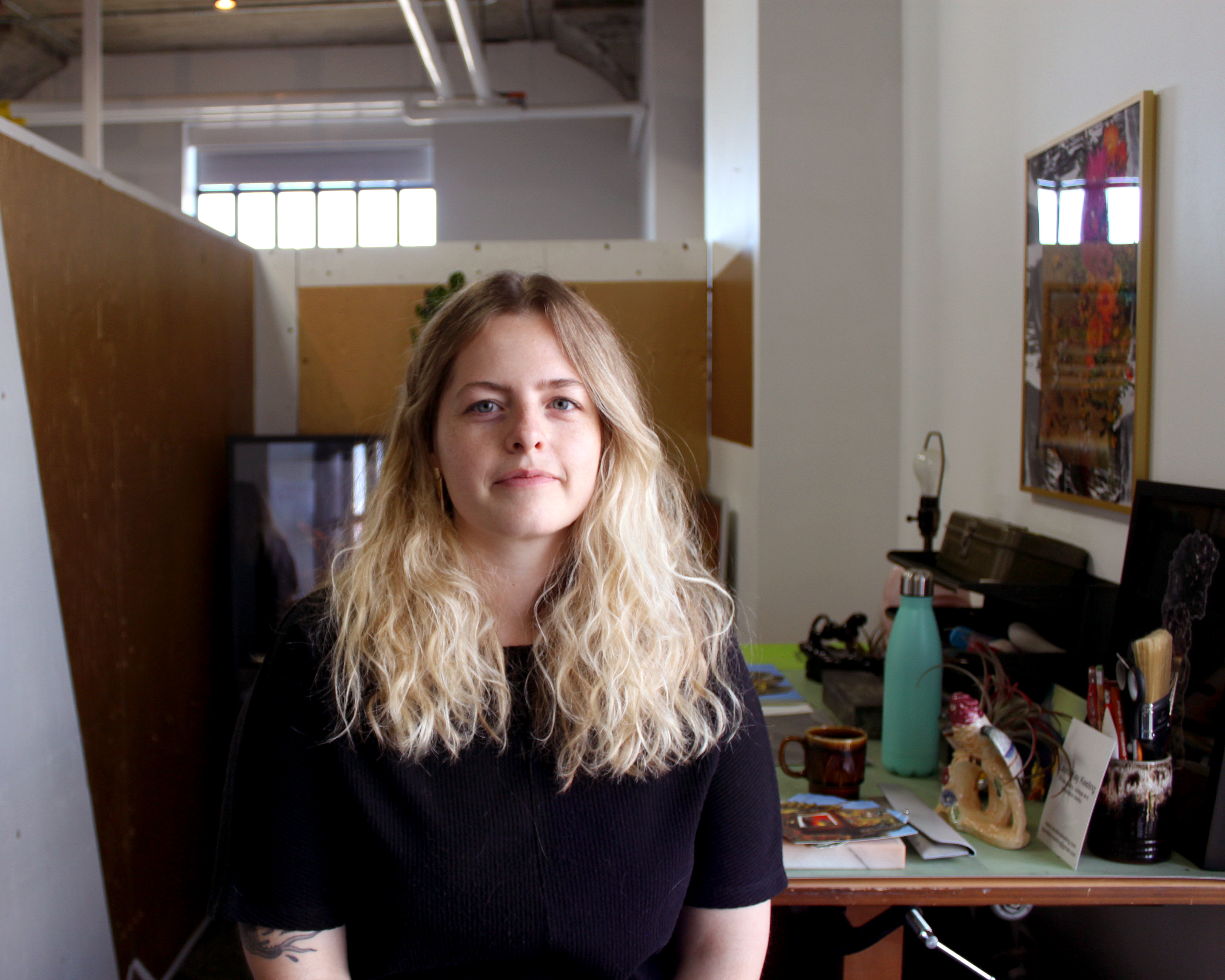 Laura Kay Keeling is a Toronto-based artist whose work encompasses 35mm photography, collage and installation projects. Her work explores how we form connections with our communities and each other, exploring / unpacking emotions through the creation of new artwork as well as examining ideas related to the natural world. She is also interested in exploring themes related to the internet, social media and the effect on our everyday lives. Laura has always been drawn to extreme environments and is driven to explore the connection between art and nature. Recent accomplishments include being selected to show one of her works at Daegu Art Fair in South Korea as well as being selected for the 1 year Akin Studio residency program at MOCA (Museum of Contemporary Art in Toronto).
---
Describe why you chose your particular medium?
I don't know if I chose it as much as it chose me. I've always loved photography so that was a given when I decided to get back into creating work. I tried painting and drawing but learned very quickly that it is not within my skill set (haha). I moved onto collage and connected with it right away. I am very tactile so love flipping through books to find source imagery. There is something very therapeutic for me to be creating in that way, pulling images / cutting them apart / putting them together in a different way. I think that's why I like installation based works as well. I like exploring space and bringing an idea to life, taking the time to set it up and see it all come together.
What was the first art piece you created?
I was always a creative child and loved painting, drawing and taking photos on disposable cameras. I started to get back into it in my early 20's and started to really explore film photography more. That led me to also become more interested in collage work. I was creating works in my HOT ROCKS gemstone collage series while at the same time creating some collage posters for a friends poetry night. It's hard to say which one came first but I did end up exhibiting some of my HOT ROCKS series as well as some earlier photos as well.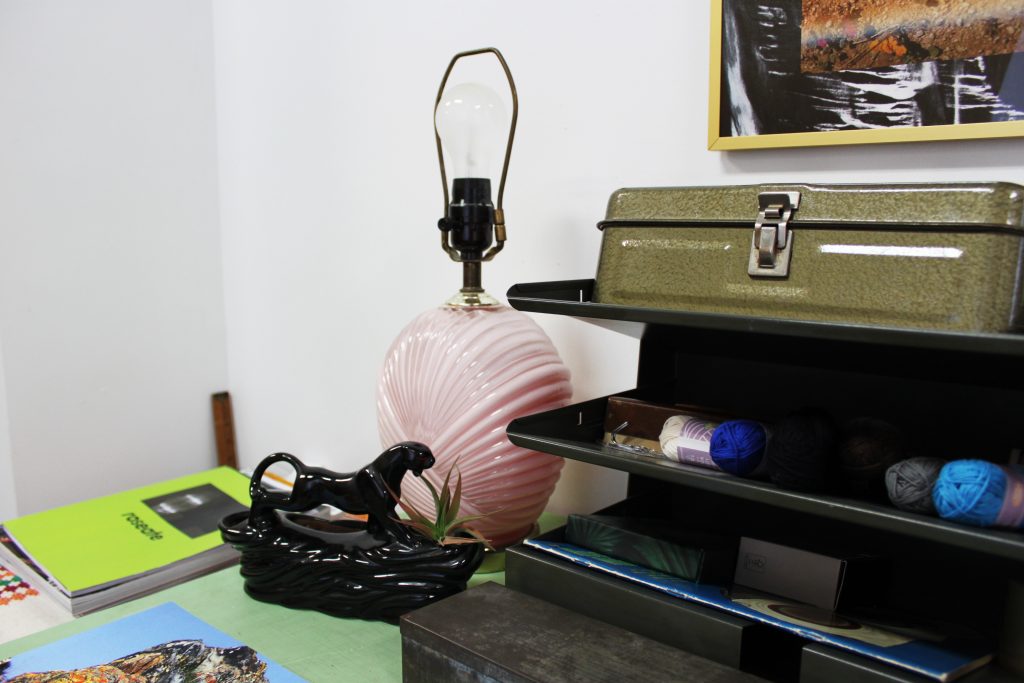 Why do you create art?
Part exploration, part quieting my noisy brain, part therapy. I am honestly so happy flipping through the books I source from and just following my own intuition and seeing where it goes. Though some of the themes may not be completely obvious upon first glance, I'm also able to tackle some of my own views / ideas surrounding important topics through the creation of new works.
What is your process when starting a new piece?
If I'm working on a collage piece, I tend to spend a lot of time flipping through old field guides and nature books looking for source images. I then usually latch onto an idea or an image I've found that I know I really want to feature in a piece. (Sometimes they don't end up in the end product but it kick starts the process). From there, it's fairly intuitive, I will know other imagery that I know I have scanned or would like to include and then will start peeling the images apart, in order to cut them up and create something new. My approach for installation based works is slightly different as I usually start out with a sketch of a concept or layout. From there, I try to imagine what the different pieces are that I will need to have it come together successfully. Often, I've never actually put the installation together until the actual exhibition of works. You can imagine that it could really go either way in terms of success but I actually like the problem solving that comes along with installing works within a specific space.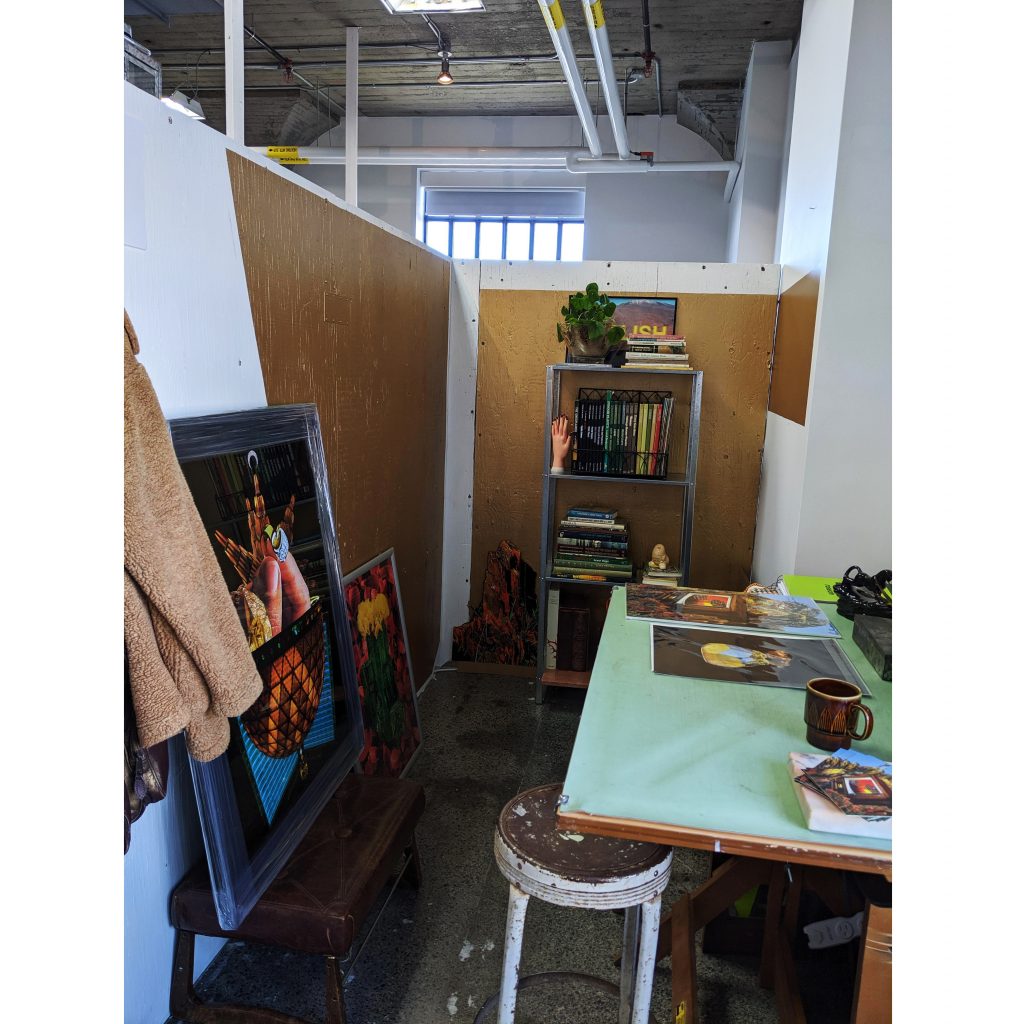 Have you ever experienced a time when it was hard to create?
Absolutely! Sometimes my workload is very heavy and my brain feels just tapped out of ideas or motivation to create. I'm trying to go to the studio even in those times because even if I end up looking through books and finding source material or tidying up my work space that's an important part of the process as well. That way, I still feel like I'm accomplishing something and it helps me to be ready when I do feel like I'm at a point where I want to create again.
Have you ever been unhappy with an art piece you created?
I think we all have had times where we think, "hmm that could have been executed a little differently." but at the end of the day, part of the creation process is also learning. I'm really thankful to be learning and growing as I continue to create new works and explore different ideas and techniques. I've certainly started creating certain new works and set them aside for some time. Some I've gone back to and some I haven't yet, but it doesn't mean that I won't in the future. A lot of my works I also consider kind of organic or living, if I decide I want to add to them or take away I could, with some digital works / installation based pieces, it allows for that flexibility later on.
If art was never part of your life, where would you be?
That's a really interesting question! I'm not actually sure to be honest. I've worked in the arts in one form or another (in music, at a studio) for over ten years so even if I wasn't creating works myself I think I'd still be around art and creation which can be very inspiring. I don't actually have a good answer here, maybe I'd leave the city and get a couple more dogs. I'm very connected to nature.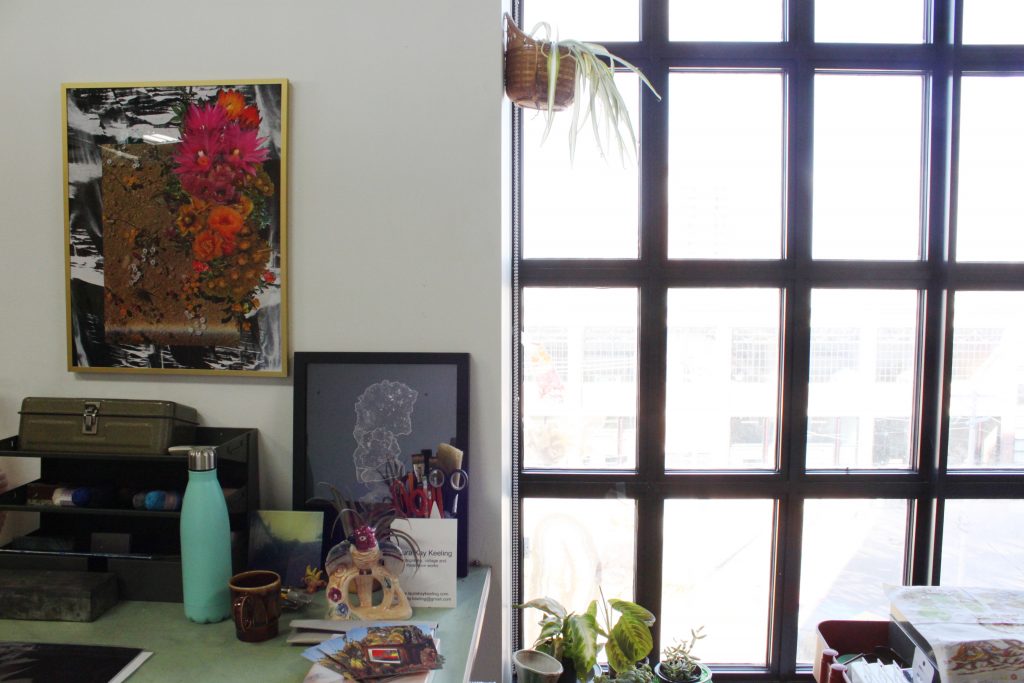 Taking a break from art, how do you spend your free time?
I love spending time outdoors, flipping through older nature books / field guides (I love the imagery), walking / playing with Lexington and Perchi (our two dogs) is always a great way to spend time. I love checking out art exhibitions around the city and I also volunteer with Big Brothers Big Sisters which I really enjoy.
Where would you like your art to take you in the next 5 – 10 years?
It would be fun to be able to continue to create, learn and grow. I have some goals for the next year with some additional training to increase some of my skills. Traveling would be fun, exhibiting in other provinces and countries would be incredible! At the end of the day though, if I get to keep doing what I'm doing and exploring then I will be happy.
---
Do you want to be featured? Join Partial as a Pro artist and e-mail us at hello@partial.gallery. We'd love to share your work.