In this series, we get to know the Artists behind the work with ten questions about their practice, their space, and their ideas. These are their Stories.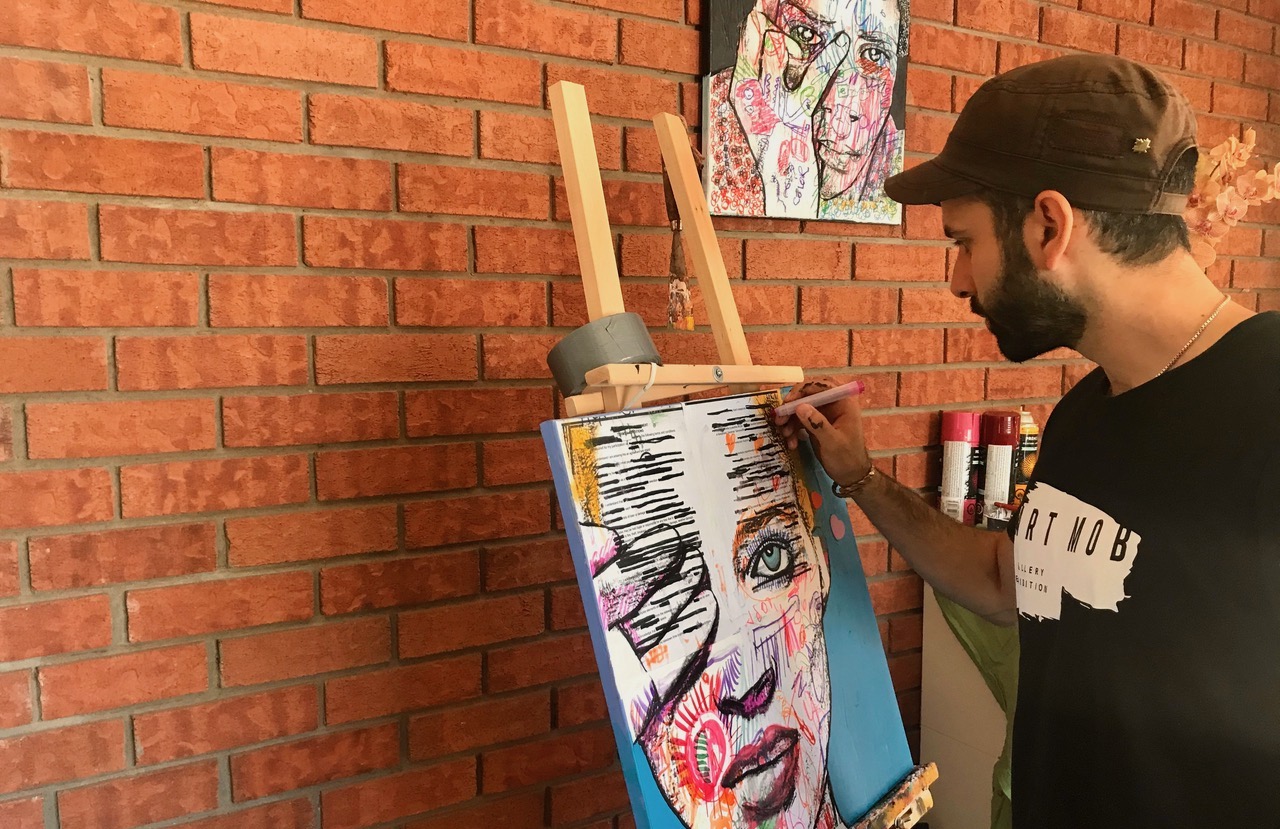 Jason Balducci is a contemporary figurative painter who lives and works in Toronto, Canada. Originally from Italy, his colourful paintings and distinctive personal style emanates energy and spontaneity. His artworks express the vibrant spirit and atmosphere of the expressionist movement.
Jason sees art as a way to experiment and explore the unknown: both the inner personality of his models and of his own state of mind. For him, art serves not only to depict the reality, but also to subjectively rethink it, open a dialogue, express personal associations, and find new meanings.
---
As a contemporary figurative painter, how has your style of art develop?
Active colours, uneven layers, fragmental bodies, sketchy lines and unconventional mixture of techniques and materials are my typical expressive means. 
I see art as a way to experiment and explore the unknown: both the inner personality of the models and of my own state of mind. For me, art serves not only to depict the reality but also to subjectively rethink it, open a dialogue, express personal associations, and find new meanings.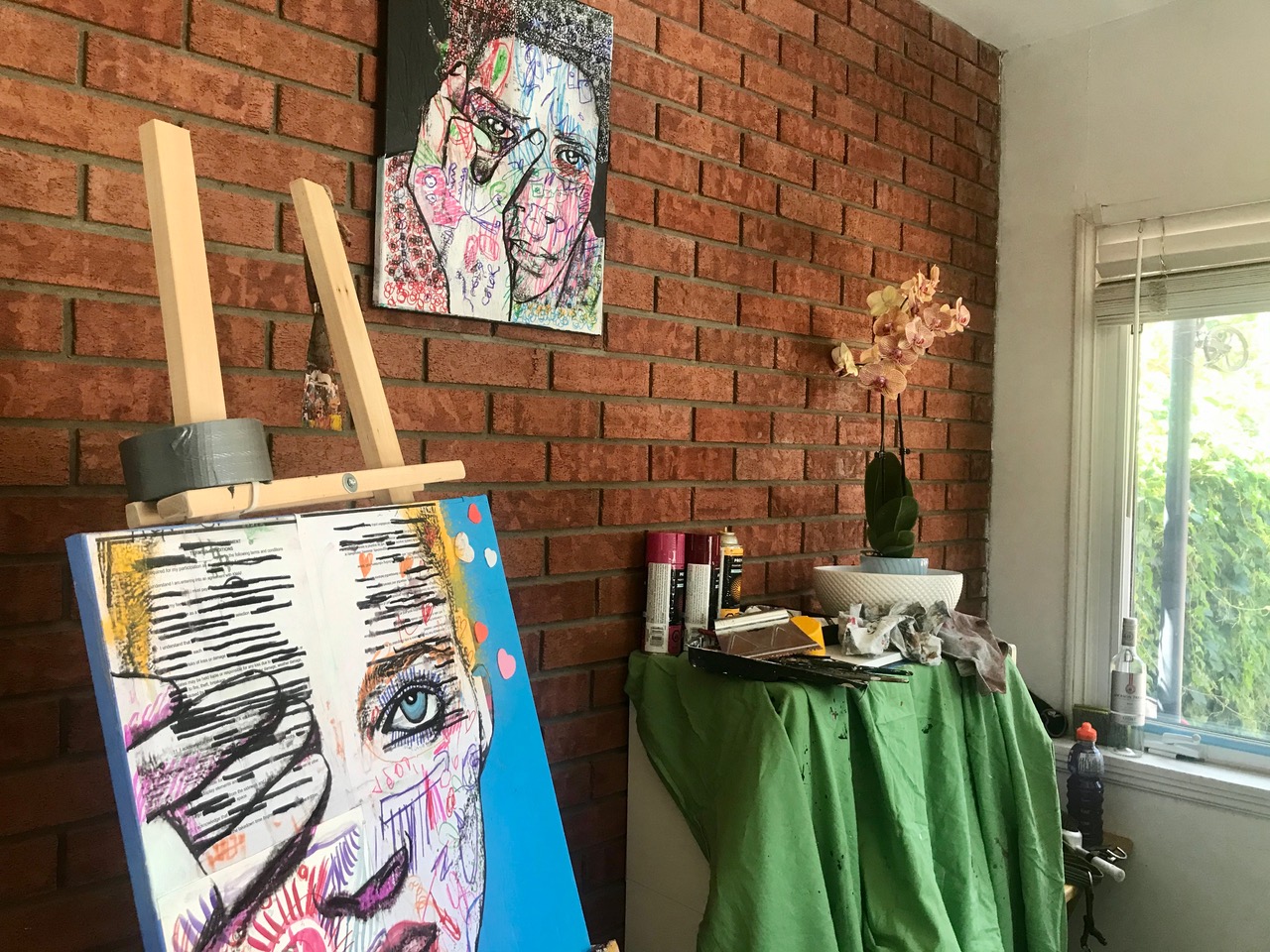 Describe why you chose your particular medium?
It is always hard to explain the meaning of painting in words, especially if it is yours. What I can explain is the reason I paint, and it could be that we may wish to capture the experience of seeing something to which we respond, in some way, on canvas. Our marks on the canvas are our response to the voice, the tastes, and the touches we see.
What is your favourite art piece that you've created?
The next one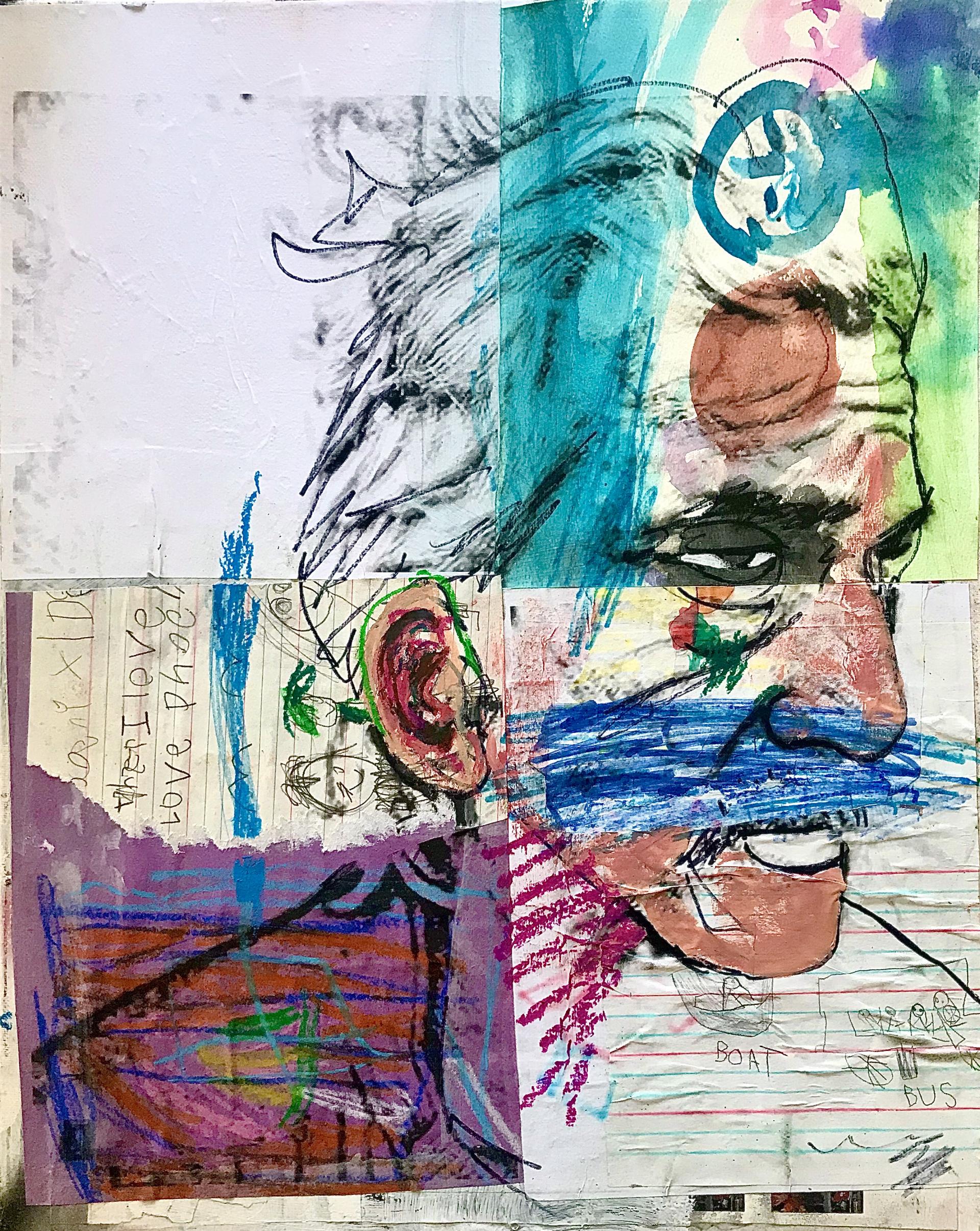 Have you ever been unhappy with an art piece you created?
It happens all the time, I don't like many pieces I make but I leave them for about a week to then go back and see them with different eyes. Most of time, I just cover them with another creation on top. I find that maybe that piece served only just as a background that gives me more layers for a new piece. It's my unhappiness that pushes me to do more and get better. Otherwise, I would sit and rely only on my best pieces.

Why do you create art?
Why do we breathe? Art is essential to me as it could be the action of breathing, natural, automatic and necessary to survive.
What is your process when starting a new piece?
I never know what my paintings will look like before I begin and this mystery is exactly what creates the excitement and curiosity I need to stay inspired. I rely on my intuition to keep momentum, as my paintings emerge naturally on their own time. The real mistake we make as visual artists is to assume that what we see when we paint is something separate from us, that we simply observe or measure or record with our eyes. However, when we touchback or respond with our brush, we begin something sensual, a dance of sorts, and a conversation.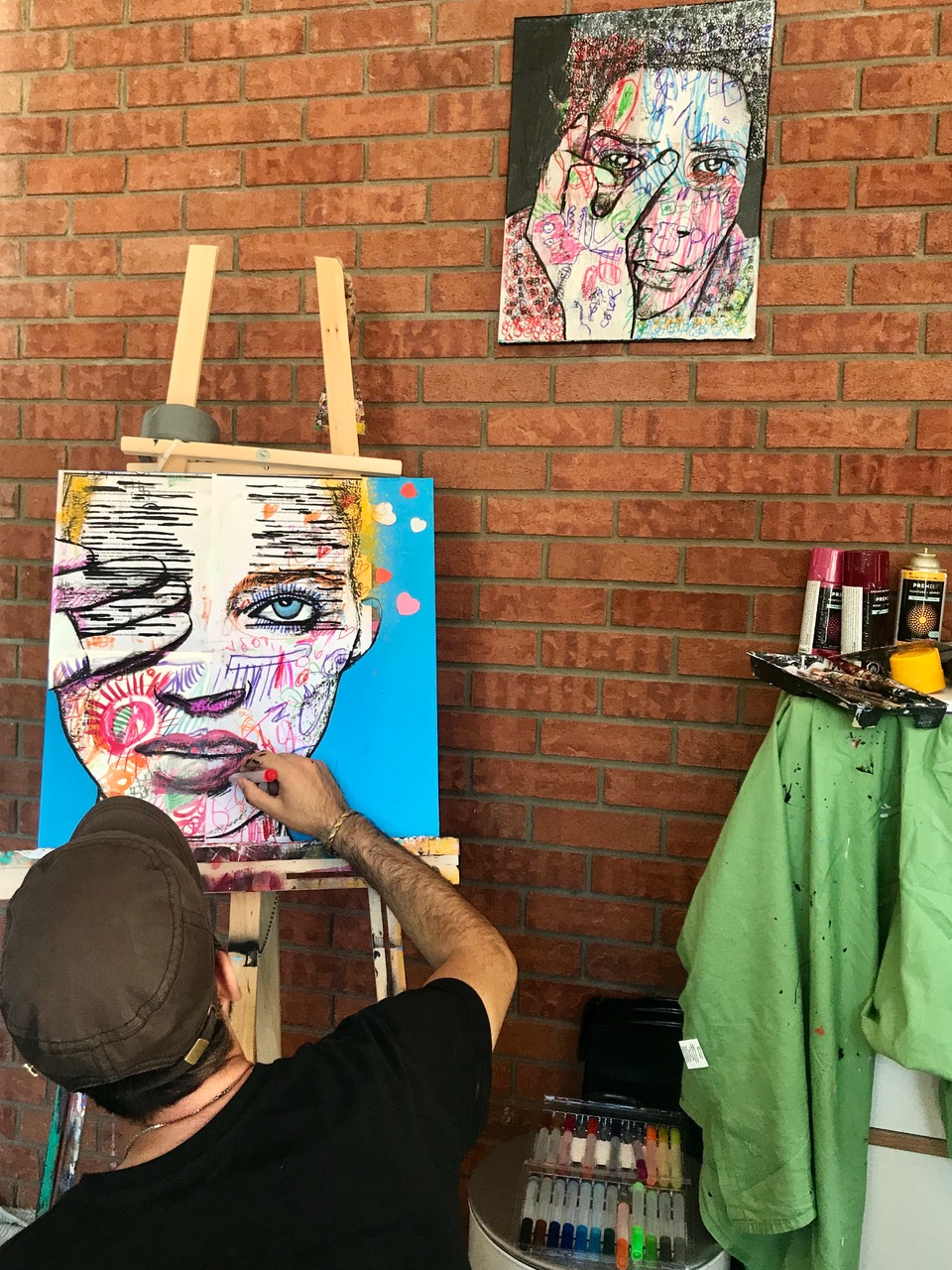 What inspires you to create your work? What do you want your art to express?
Music, movies, people, sleep, symmetry or asymmetry of objects, a bird singing, colours outside the lines, see things instead of just looking around. I love combining colours in unusual ways, and the act of simply playing with them, whether it's on a canvas with paint or on my computer screen, inspires a lot of ideas for me. I look underneath the surface of what is seen, to find the places that are not seen, but felt. The spaces and places that have no words. Also, I have learned that my best work comes when I don't really care about the outcome, when I'm just messing around with the art supplies. True creativity requires a willingness to play with the raw materials, whether those materials are paint, words etc.
If art was never part of your life, where would you be?
In a colourless, soundless, shapeless, tasteless office. Art, in its many forms, is a necessity of life. It is beneath the building structure of anything and everything. A life and a world without art would be quiet and dull.  

Taking a break from art, how do you spend your free time?
Playing music, riding the bike, cooking, exercising, reading, traveling.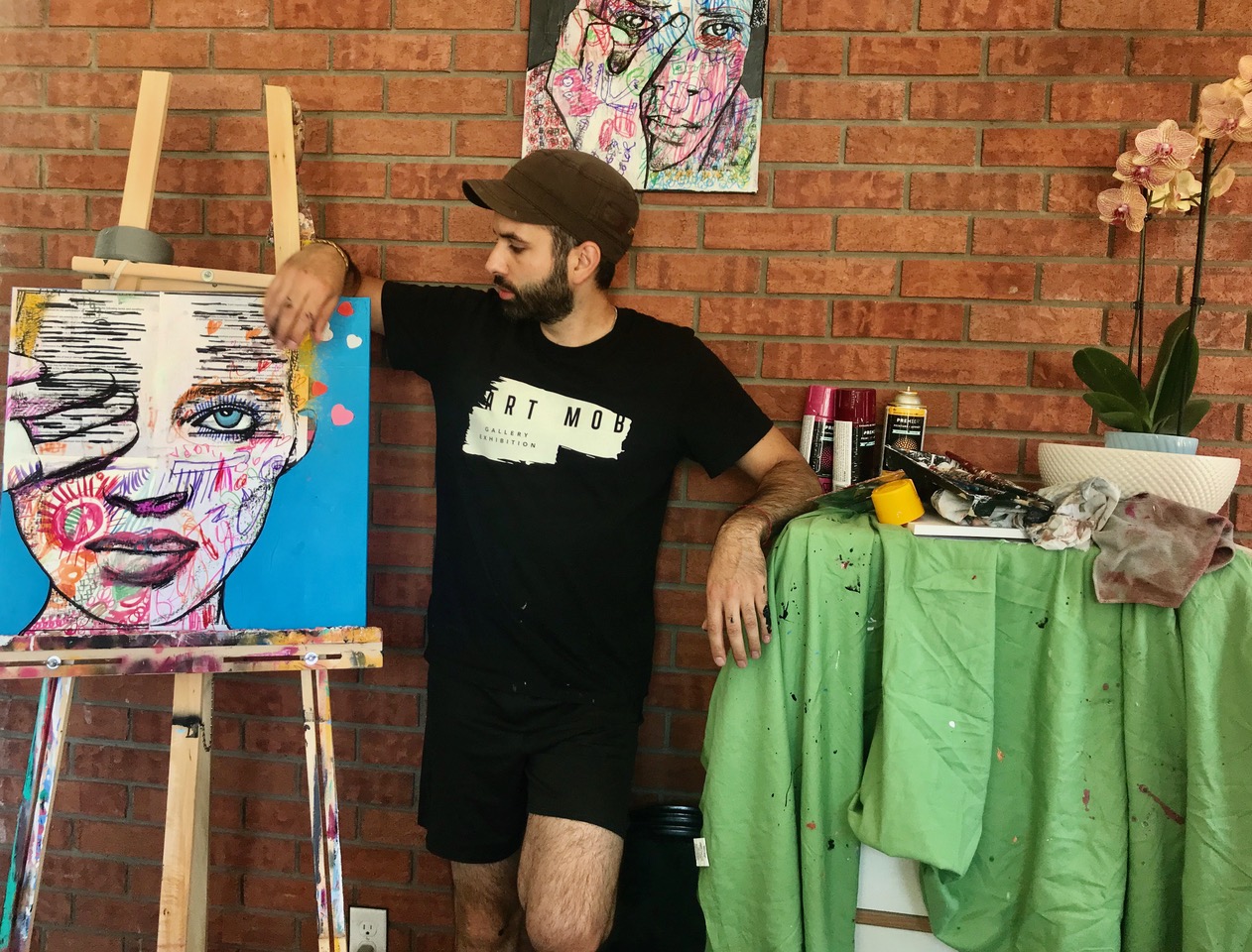 Where would you like your art to take you in the next 5 – 10 years?
Traveling the world, teaching how creatives think. One major problem is that society does not recognize art as a fundamental need, but rather a hobby. When many people hear "art" they immediately resort to fine art such as paintings or drawings. Art creates variety and difference in the world. It is not just a physical element but also a mental element. Emotions and thought processes are caused by a momentum of creative thought. 
---
Do you want to be featured? Join Partial as a Pro artist and e-mail us at hello@partial.gallery. We'd love to share your work.