dianarosa.partial.gallery
Brampton, Ontario, Canada
In this series, we get to know the Artists behind the work with ten questions about their practice, their space, and their ideas. These are their Stories.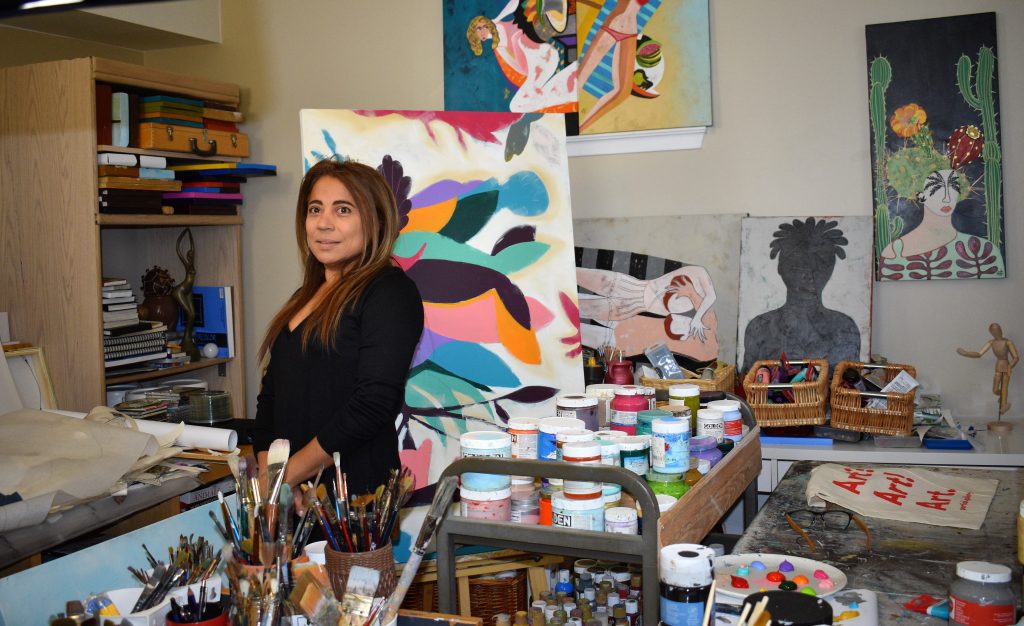 Born and raised in Cuba, visual artist Diana Rosa draws inspiration from her hometown of Holguin, a city rich in culture, tradition and history. Her paintings, divided in two series — figurative and abstract — incorporate a warm, vibrant palette reflective of the striking colours often seen in Cuban art.

Coming from a long line of professional musicians, performers and music teachers, Rosa credits her first exposure to the arts to her maternal relatives, or as she calls it, the "artistic side" of the family. As a child, she fondly remembers growing up in a house full of music, surrounded by relatives who played in bands or sang in groups. So, it's no surprise that Rosa developed her fervent desire to create from a very young age, taking music lessons at school to hone her skills as a vocalist and learn to play the piano and guitar.

It wasn't until she was seven years old that she picked up a paintbrush and started to explore a different artistic medium, one that would ultimately inform her trajectory as a lifelong visual artist.

After working as a contemporary art curator for several years, Rosa decided to make the journey to Canada in 2001. Despite the country bearing little resemblance to her tropical homeland, Rosa quickly discovered Canada was full of its own charms, with different, yet equally picturesque landscapes to paint and fascinating people to meet.

Currently, Rosa paints full-time from her home studio in Brampton, Ont., showcasing her work in local exhibitions and galleries around the world.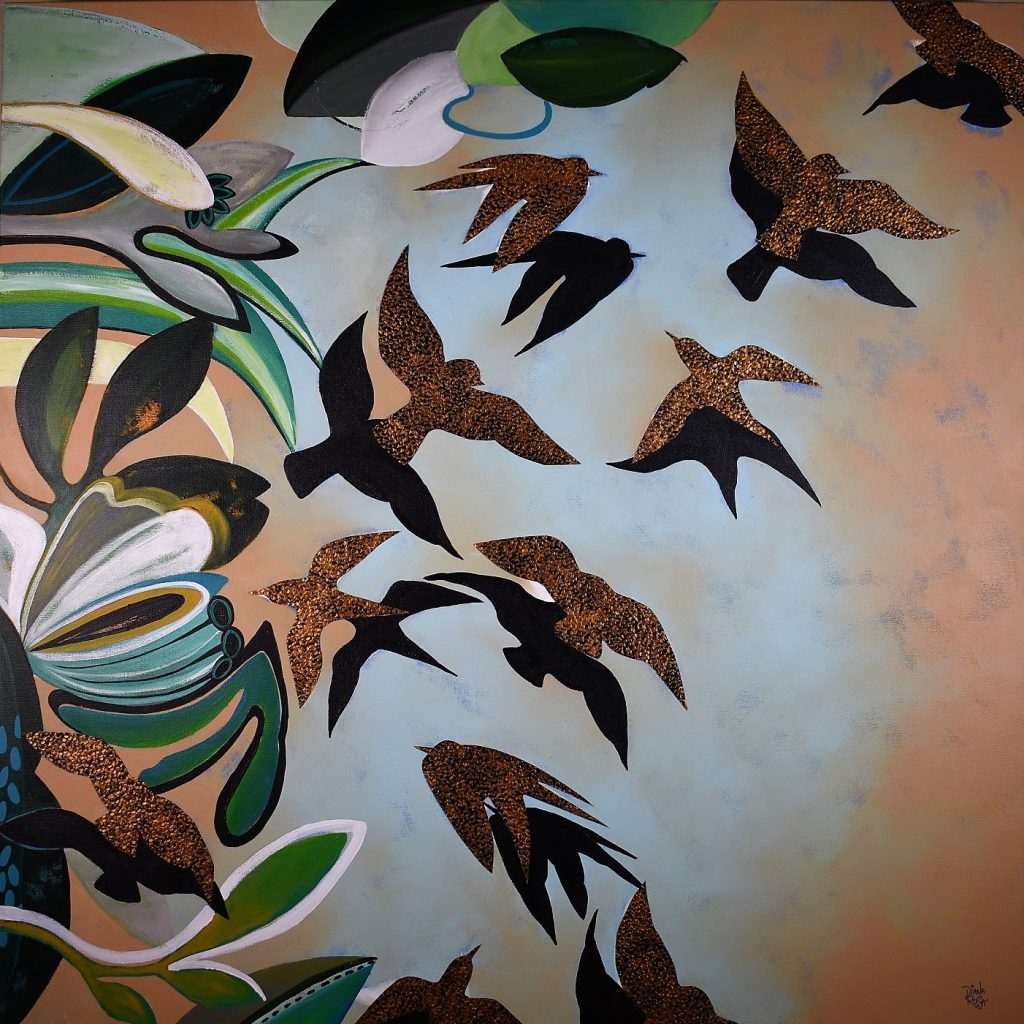 ---
What inspires your pieces?

I think the inspiration is pretty much everyday life. The beauty of life, I don't see it the way people consider beauty because for example, sometimes people tell me, "This couple that you put together, they are not happy." Many people ask me, "Why are they not happy? Why is there no connection between those two?" I say, "Because that's life." In life, we're not 100 per cent happy. People want to see an image that portrays perfection and happiness. That's what I like with art. It gives me the possibility to go to different places and have a different vision.

What is the common thread that runs through your work?

I believe it's the atmosphere, the warmth that you have, the dynamic, the narrative. Even with the abstract or figurative, you can find different meanings in each artwork. The abstract, they have the contrast with the background because they're lighter. But the colour of all those elements, they are very warm.

As a visual artist, when do you reach that moment where you put down the brush and you're like, "I think I'm done"?

I think it's the connection between all the elements. For example, the one I'm currently working on, it's an abstract piece. But with the new abstracts I'm doing now, I'm trying to add animals to get a little bit more connection with those organic elements. Sometimes there's not enough contrast, or there's a lot of shadow, or the piece isn't talking to me because there's something missing.

Are you ever unhappy with an art piece you have created?

When I'm unhappy, sometimes I cover it up or I change it, or sometimes I just leave it. Because it's all very relative. You can be unhappy with an artwork, but when somebody sees it, somebody is going to like it.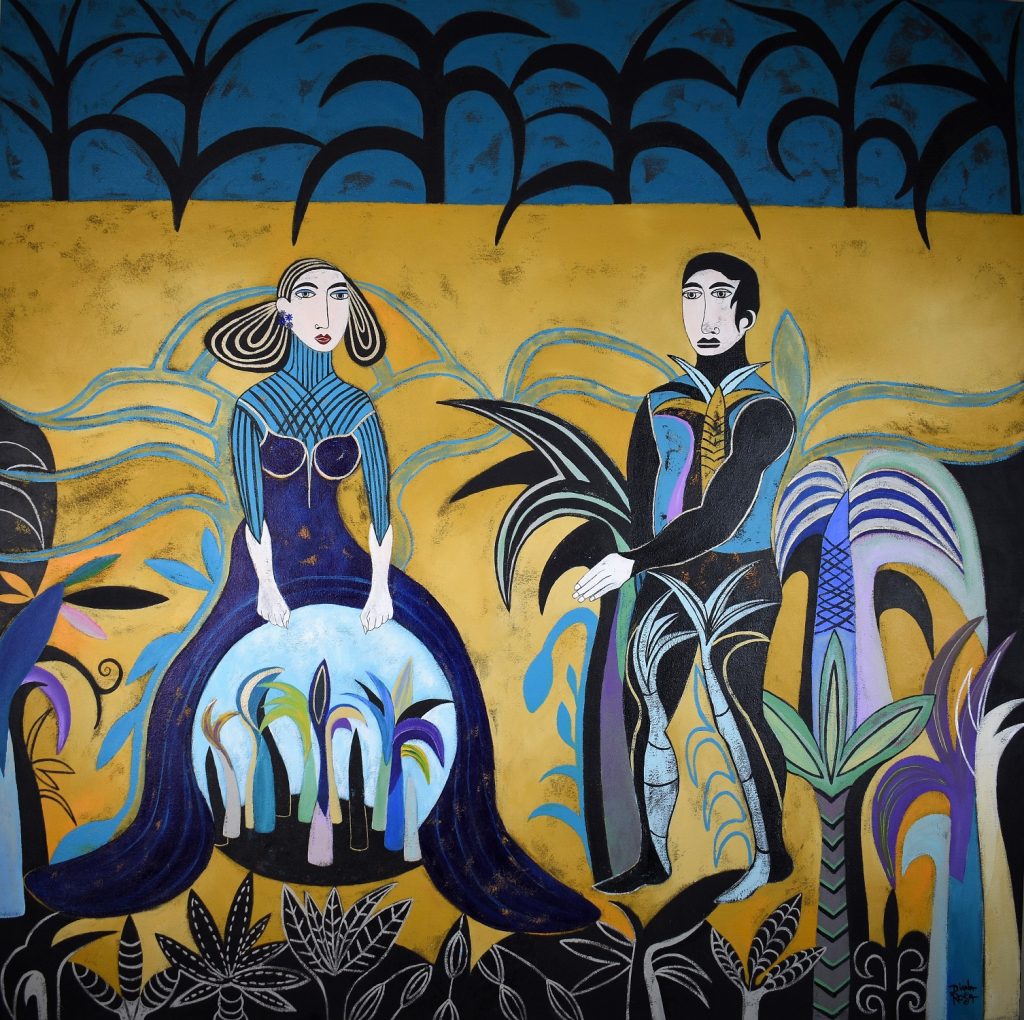 What are your favourite supplies to use for creating new art?

I love acrylics. This piece that I'm doing now, it's mixed media. So you can do so many things with acrylics. With acrylics, you can continue building up with a lot of mediums.

Have you ever tried using different mediums to create your art?

I use handmade paper, like Japanese paper. I also use some textiles. For example, for the dress of some ladies, I use lace. Sometimes I use beads, some zirconia stones. Some of the pieces I have with boats, I use rope to simulate the rope that is hanging from the boat. It's to add dimension and the physicality part that's sometimes missing on dimensional artwork.

If art was never part of your life, where would you be?

If I didn't paint, I think I would be a musician because that's what I was doing in the beginning and it's one of my passions. I like all kinds of music. It can be classical music, it can be instrumental, it can be jazz. It can be any kind of music, but I love to enjoy the vocals.

If you could describe your art in three words, what would they be?

Vibrant, humanity and freedom.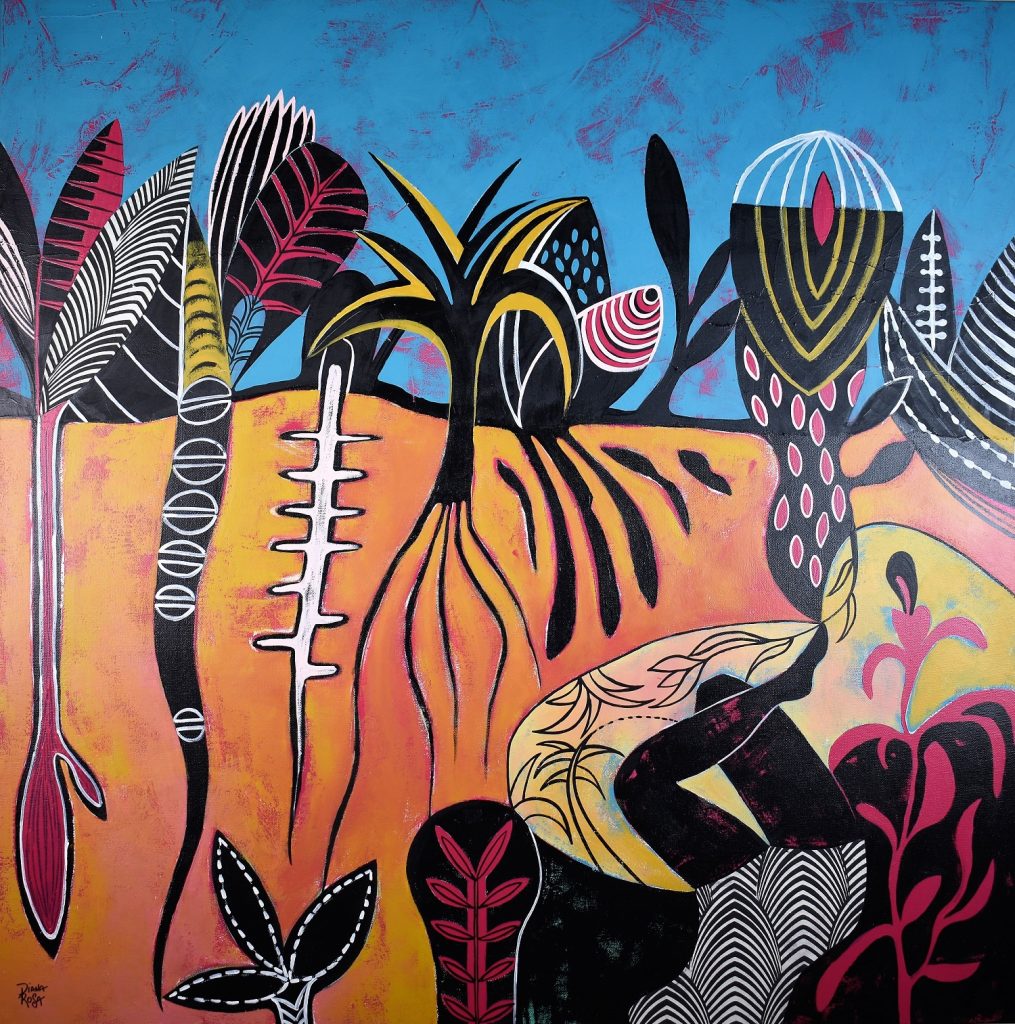 Eunice Kim is a Toronto-based writer and producer with a penchant for multimedia storytelling. Whether it's through text, visuals or sound, she is always looking for compelling ways to tell diverse stories. Eunice currently works as an associate producer at the Canadian Broadcasting Corporation.
---
Do you want to be featured? Join Partial as an artist and e-mail us at hello@partial.gallery. We'd love to share your work.