christinaessue.partial.gallery
Toronto, Ontario, Canada
In this series, we get to know the Artists behind the work with ten questions about their practice, their space, and their ideas. These are their Stories.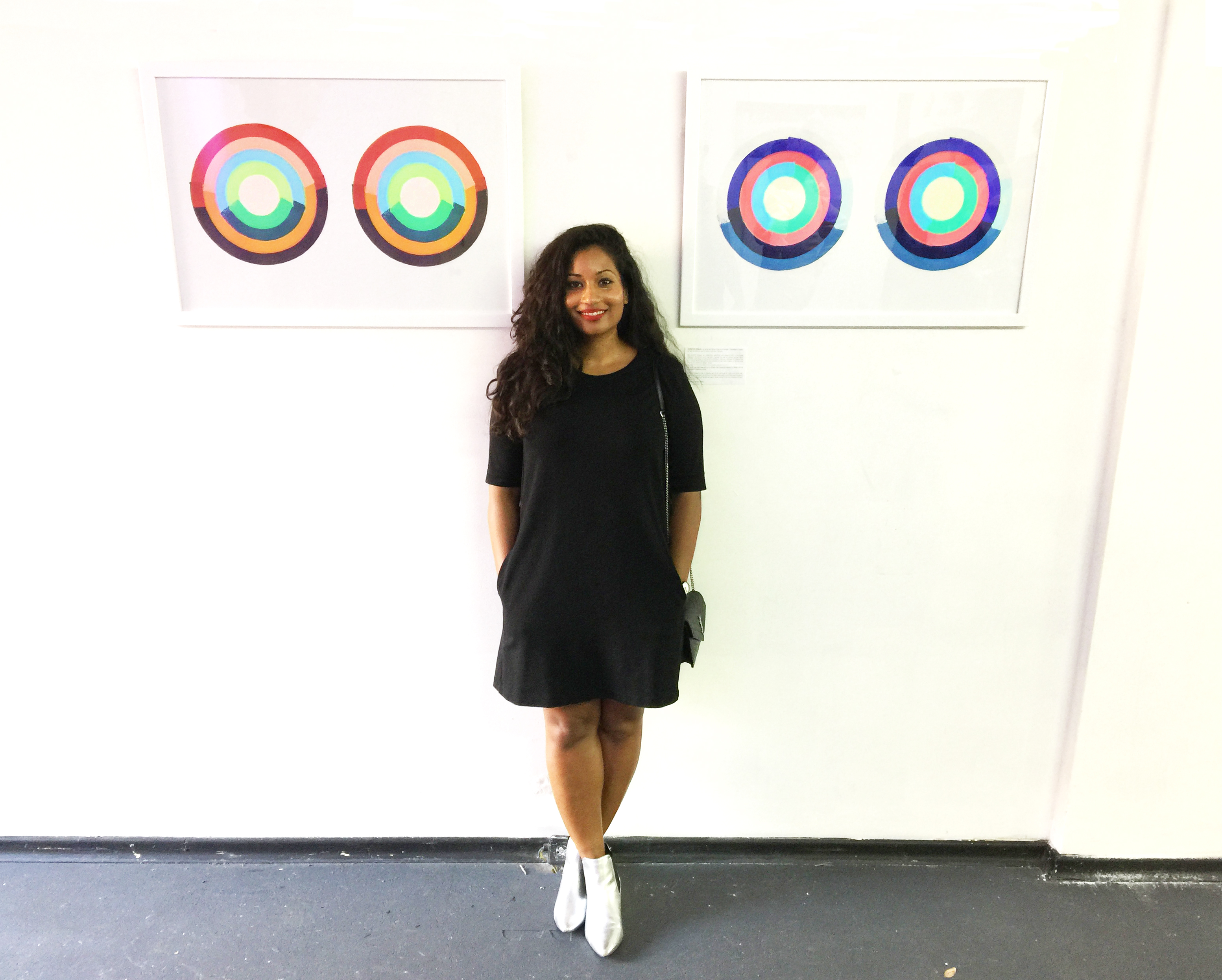 Christina is an Artist and Creative Strategist – Interested in design, art and commerce, and the many ways they intersect. 
Her artwork focuses on watercolour paintings and patterns with a minimalist approach.
Christina's work has been licensed for sale to retailers across North America, Asia and Europe and her work is also used in commercial and hospitality environments through Metropolitan Gallery in Austin, Texas. 
Her work has been featured on the MOMA San Francisco blog and in Better Homes and Garden Magazine online.
---
Why do you create art?
I've always been interested in art and design. Once I began experimenting with watercolours and pattern design things just clicked and felt really natural. I would spend hours and hours trying new things.
What inspires you to create your work?
I'm inspired by everything in the Macro & Microenvironment (fashion, art, design, music, nature, architecture, etc.). Sometimes, it's just a feeling.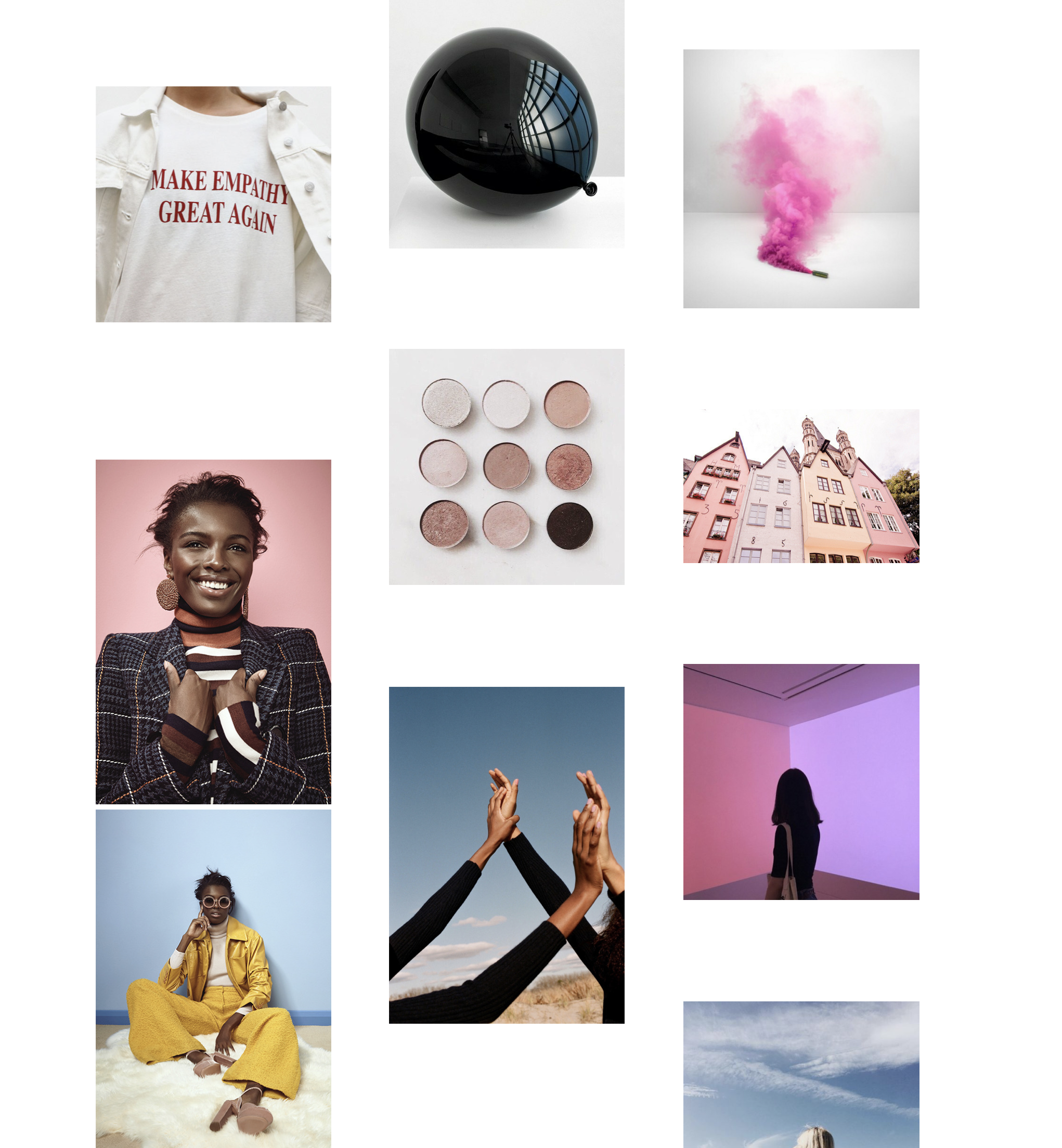 What was the first art piece you created?
I loved making art as a child, and remember proudly drawing a picture of Donatello from the Ninja Turtles in Gr. 2 (Ha!) As an adult, I pursued an "art adjacent career" in the marketing & creative strategy. After a decade of work, I took a year off to attend art school full-time, which had always been a dream of mine. The first watercolour piece I created was made with leftover paint from a colour theory class. I didn't know what I was doing but loved the result. It's still one of favourite paintings today.
What is your process when starting a new piece?
Sometimes it starts with seeing something specific. Other times, I just get a feeling and begin experimenting with colour, shape, and composition. Working in both physical and digital mediums allows me to easily experiment and try new things.
Describe why you chose your particular medium?
I create watercolours as well as surface pattern designs for textiles (by hand & digitally). I discovered both mediums accidentally and quickly fell in love with creating bright, dreamy colour combinations.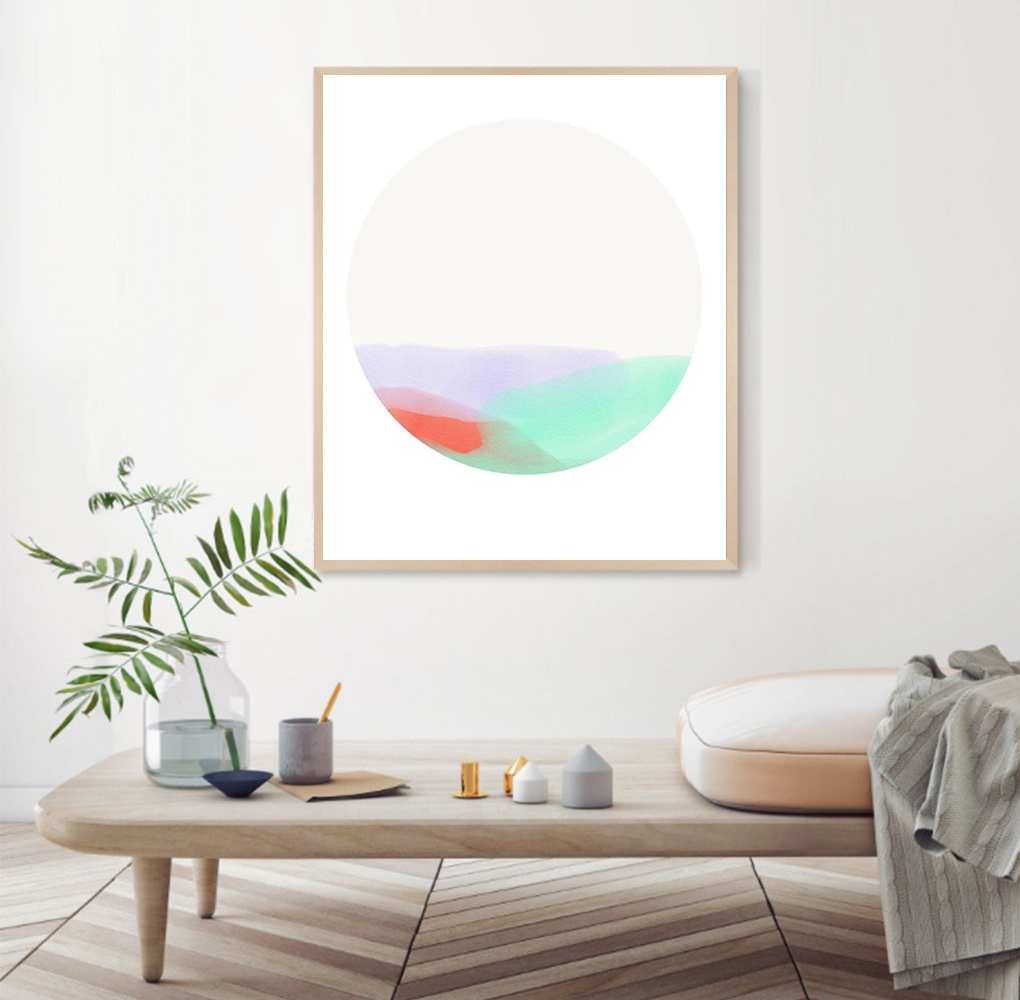 What do you want your art to express?
My work tends to be calm and minimalist, with the intent of expressing & evoking warm, mellow vibes.
How do you spend your time when you're not creating artwork?
I love music, fashion, film, concerts, biking, checking out new cities or hanging with my partner Ronan, family and friends.
When you are working, is there anything you listen to?
I love an online radio show on Soundcloud/Apple Music called Soulection. I'm also a huge fan of 90s Hip Hop, 90s RnB, house music and Indie.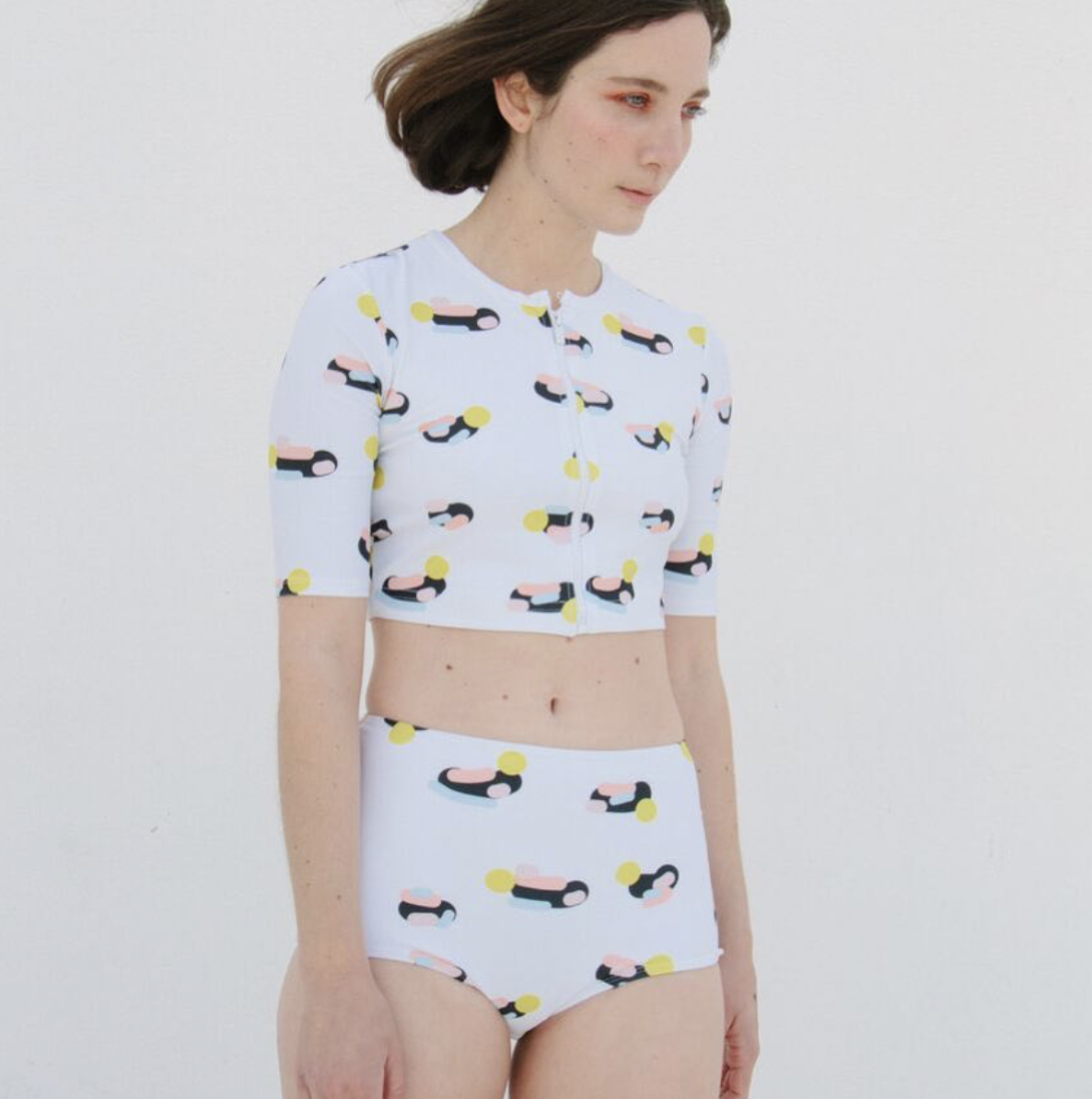 Have you ever experienced a time when it was hard to create?
Definitely. Inspiration comes and goes, so it's important to not be too hard on yourself and keep experimenting until something feels right.
Have you ever been unhappy with an art piece you created?
Yes! All the time. But I know this is part of the process. I believe iteration and experimentation are really important, and always try to push through creative blocks. This is much easier said than done and is very unique to each person.
If art was never part of your life, where would you be?
I'd be a passionate viewer, consumer and supporter of other people's work as there are so many talented creatives in Canada and abroad.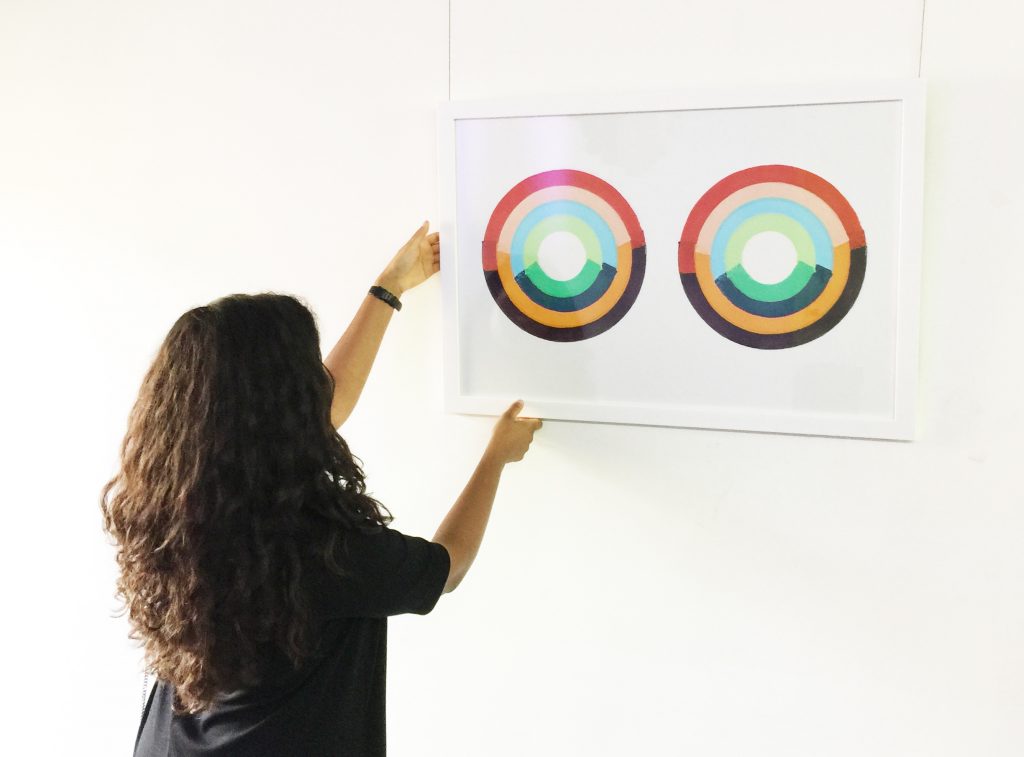 ---
Do you want to be featured? Join Partial as an artist and e-mail us at hello@partial.gallery. We'd love to share your work.