We are thrilled to announce the addition of Maggie Fairs to the Partial team, who is bringing her passion and know-how of the Canadian arts sector to grow Partial's platform into new cities across Canada as Head of Strategic Partnerships.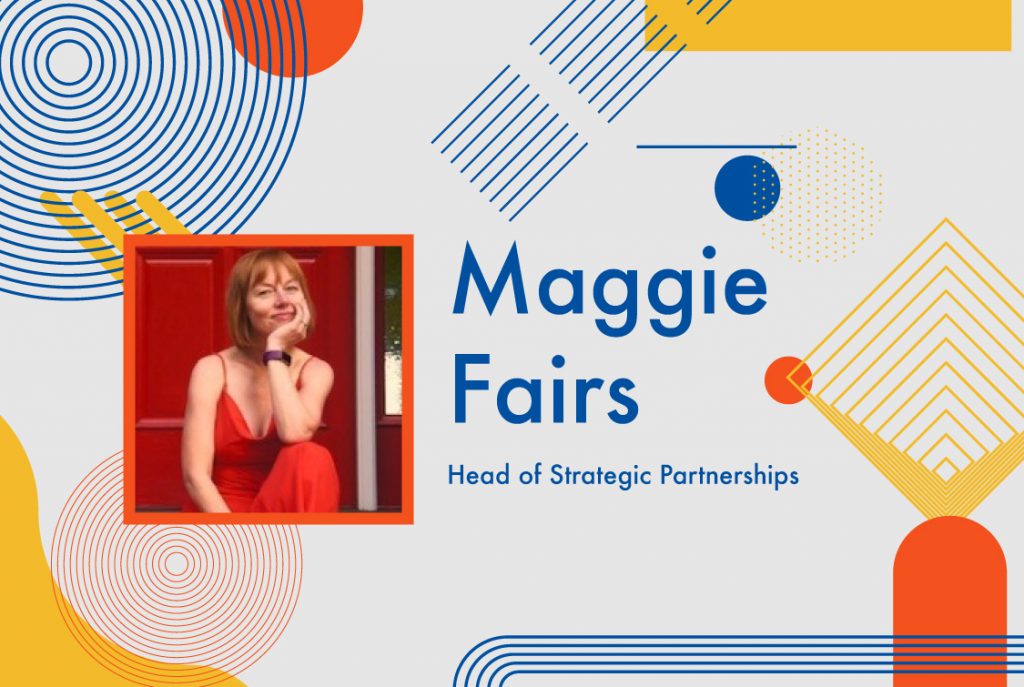 Maggie Fairs has a breadth of experience working globally and across all areas of communications, with the wonderful ability to build strong client relationships and to problem solve (a skill she credits to her career in agency work as well as in-house experience in the not-for-profit sector, where being resourceful was a necessary asset).
"I am beyond thrilled to be joining Partial. Despite having no artistic talent myself," says Fairs with a smile from her current home base of Montreal, "I am a passionate supporter of arts and culture."
During her tenure in communications, she has led award-winning campaigns for public awareness and issues management, garnering awards from the industry establishments IABC, SABRES and the Holmes Report. She also currently supports a number of arts organizations, including Business / Arts where she was most recently Program Director for the Canadian Arts Summit.
"Supporting and celebrating the arts is so important to me and such a huge part of who I am. I love what Tammy, Travis and Chris have created and am so excited to help introduce Partial to new audiences."
Fairs is also the creator behind a weekly arts blog called Plum Viewing, a curated round-up of arts and culture from around the world to enjoy online, and one that we've been enjoying over lockdown in Ontario. "The minute I can roam freely again, you'll find me exploring art galleries or taking in the latest play in wherever city I find myself!"
With Fairs leading key partnerships across Canada and helping to develop an art consultation component, Partial is looking ahead to new developments through the year for its participating artists and Canadian and U.S. art collectors – all part of Partial's mission to redefine what Canadian art means on the global stage.