By Farah Altoumah, Design Contributor
Every January the Toronto Interior Design Show brings together vendors and suppliers to showcase their newest and most innovative offerings to both the design trade and consumers. In addition to being a resource hub IDS is dedicated to supporting North America's up-and-coming design talent.
These are my ten emerging trends and highlights from this year's show.
1. Raw Materials
The use of natural or unfinished wood is nothing new, but at this year's show, there was a focus on design that featured the natural beauty of raw materials and showcased their imperfect nature.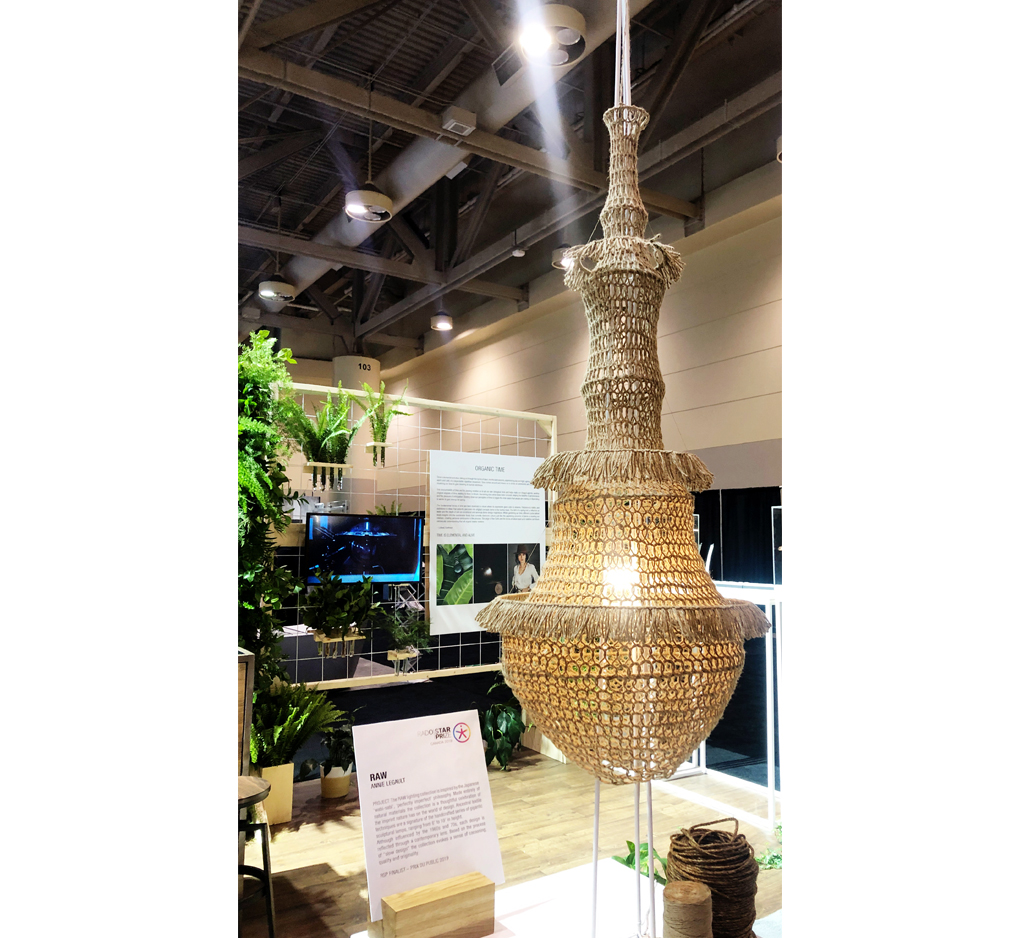 One of four Canadian finalists for the RADO Star Prize Canada 2019, Annie's RAW lighting collection is inspired by the Japanese 'wabi-sabi' which embraces a 'perfectly imperfect' philosophy. Made of natural materials the collection is the perfect way to add warmth and texture into any space. www.farahaltdesign.com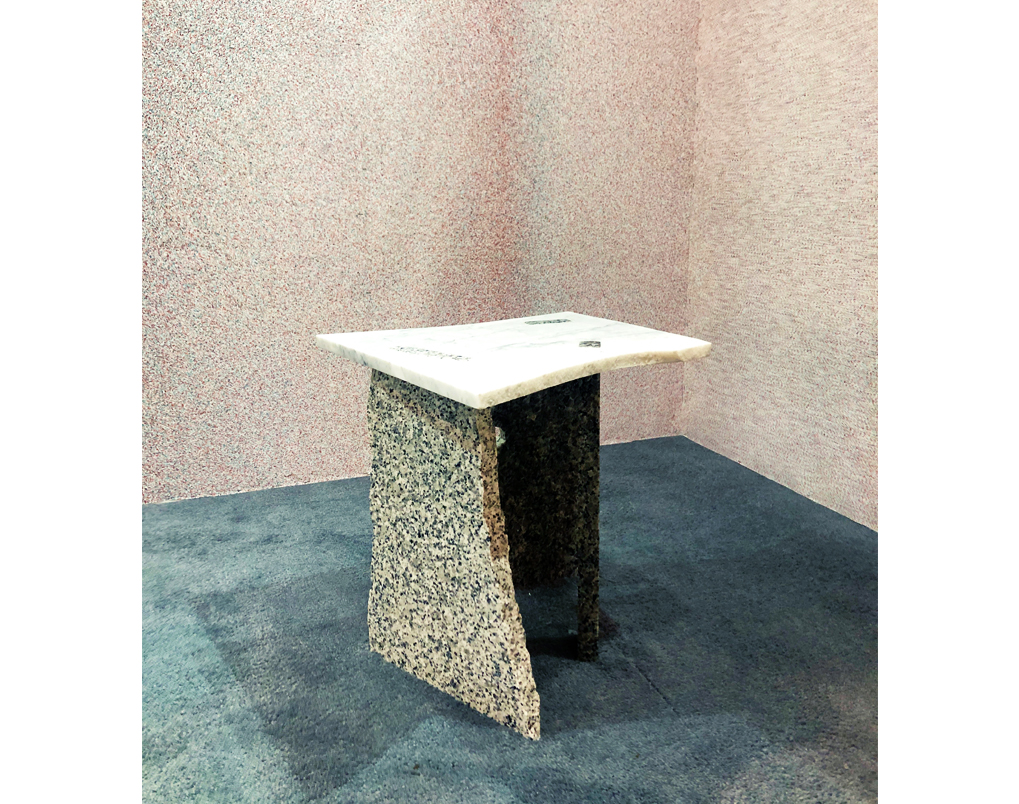 Quintus created three tables for the show from off-cut pieces of marble and granite highlighting naturally unfinished edges. These were part of a two-part), interactive exhibit for the show – EXPLORATION OF TEXTURE and VIRTUAL SPACE.
2. Custom Walls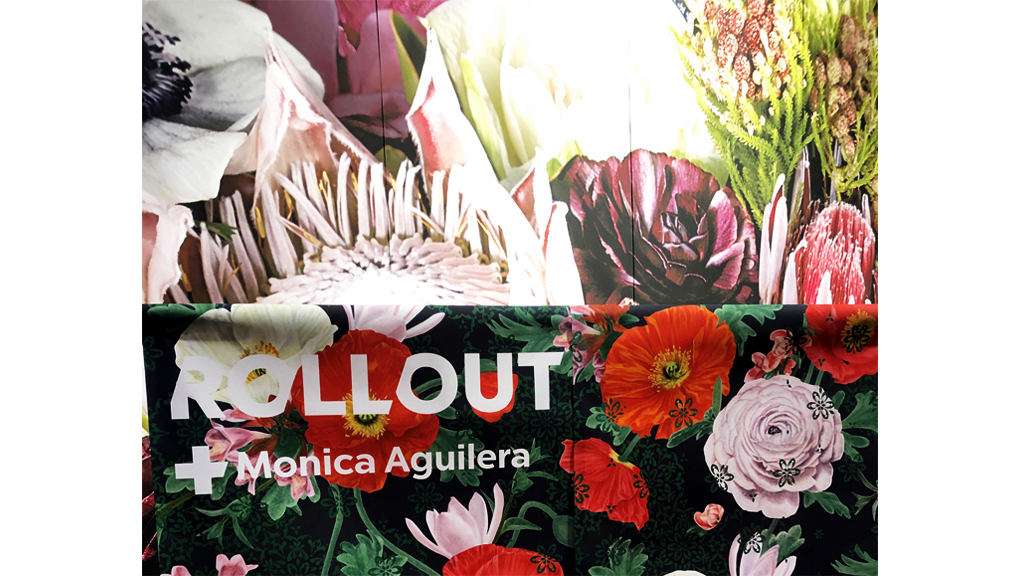 This company has been on the scene for many years and their focus is on making a client's custom-wallpaper dreams come true. This year was no different. Their booth showcased a series of patterns which they deemed 'Fresh as F*ck!' These patterns featured floral collaborations with Monica Aguilera, Yenting Chen, Alanna Cavanagh and Demetres restaurant in Markham.
3. Art Meets Textiles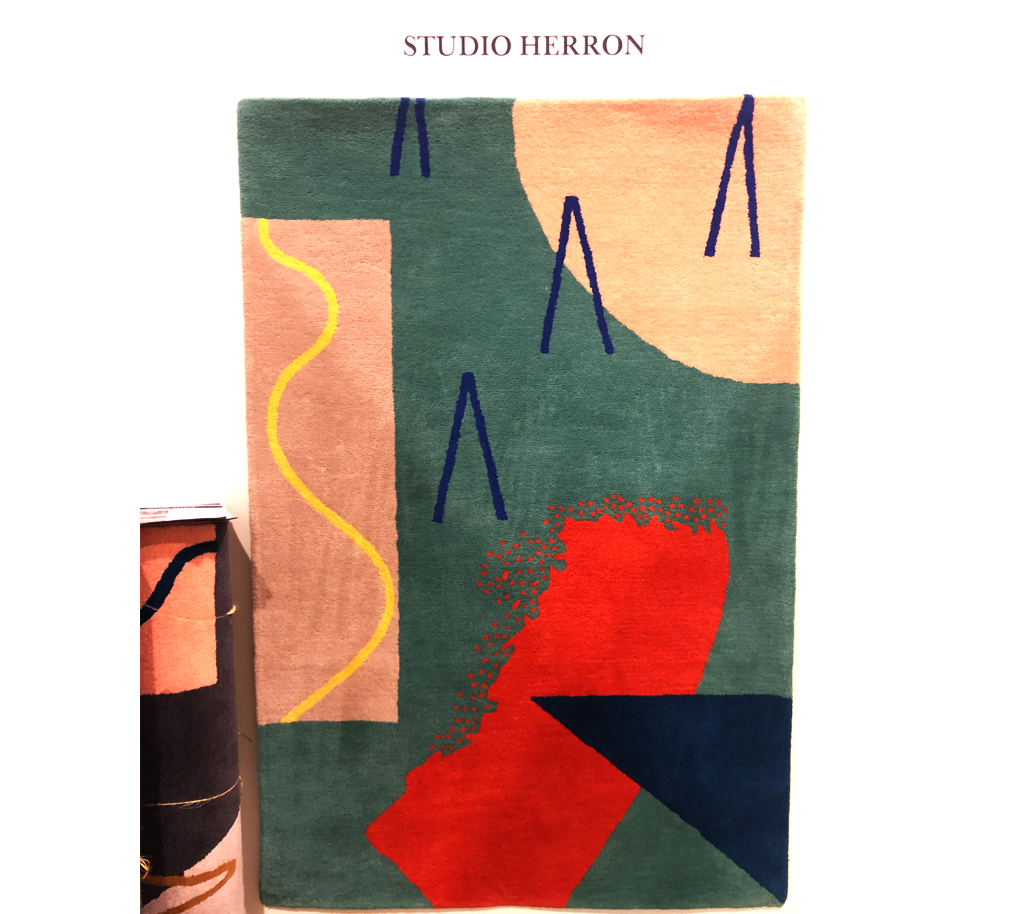 Designed by Dee Clements and manufactured in the USA, this studio is inspired to create textiles and soft products that combine an artistic process and traditional craft methodologies. Studio Herron produces beautiful and unique pieces that are thoughtful works of art for everyday life with an emphasis on utility and comfort. 
4. The Minimalists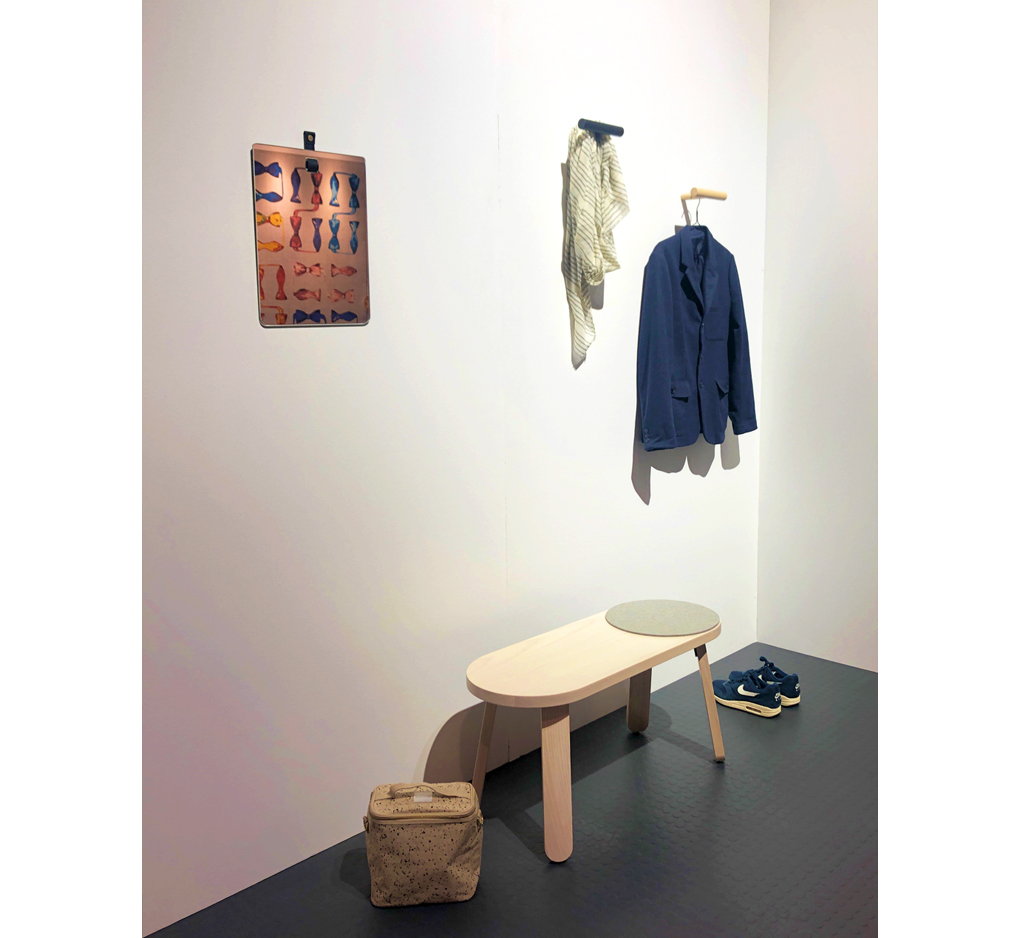 Locally designed and manufactured Kroft specializes in producing small simple yet high quality pieces for designer, architects as well as a line sold directly to consumers. With an emphasis on form as well as function these pieces are simply beautiful.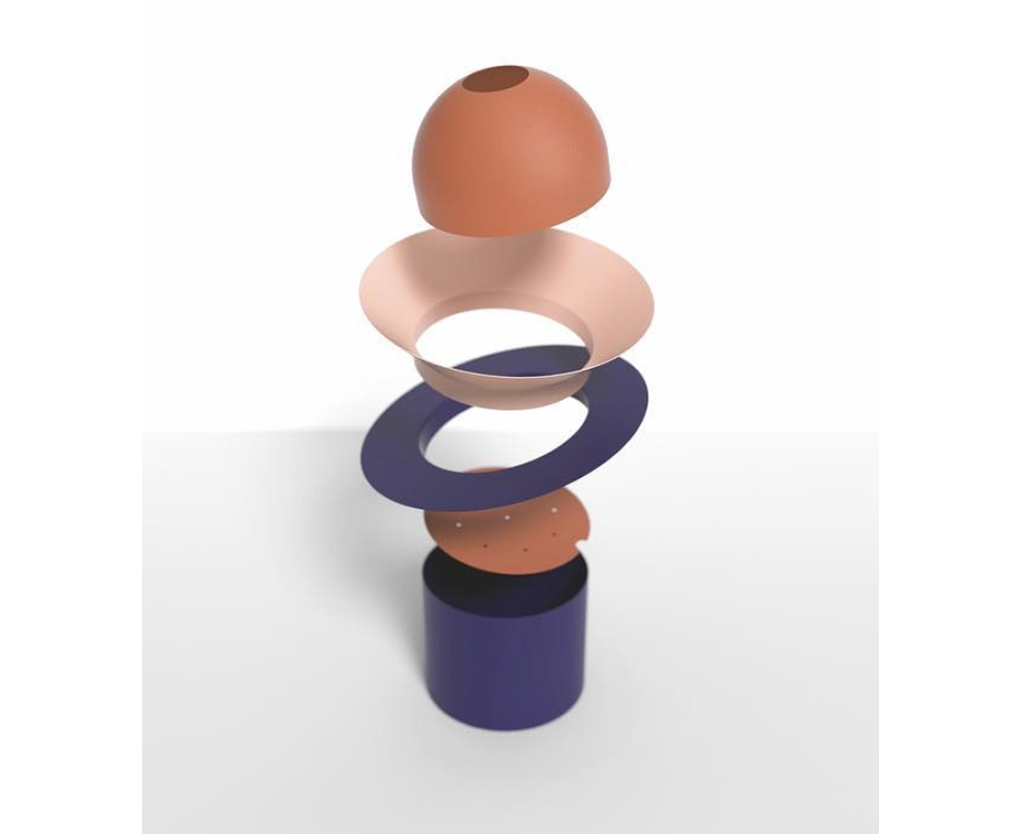 This Montreal-based industrial design studio has an eclectic list of clients and commissions. Their small line of housewares are uncomplicated and 'built to withstand the test of time'.
5. Deco Dreams
The playful nature of design was alive and well at this years' show. This sense of whimsy was demonstrated in the Vanity Chair by Vako Design and the Crenellated Lamp by Justin Bailey. Featured together they leverage colour and conjure a sense of lighthearted fun.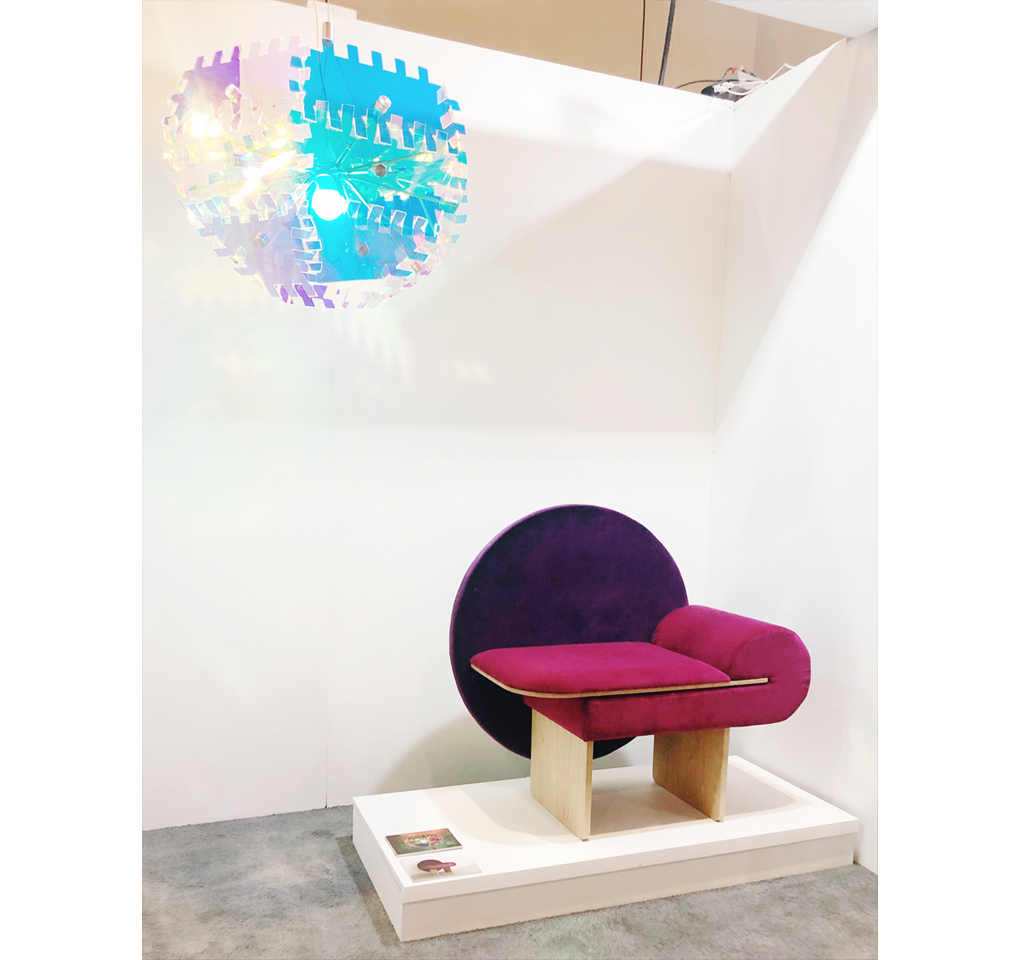 VAKO Design // Justin Bailey Design
6. Multi Functional Design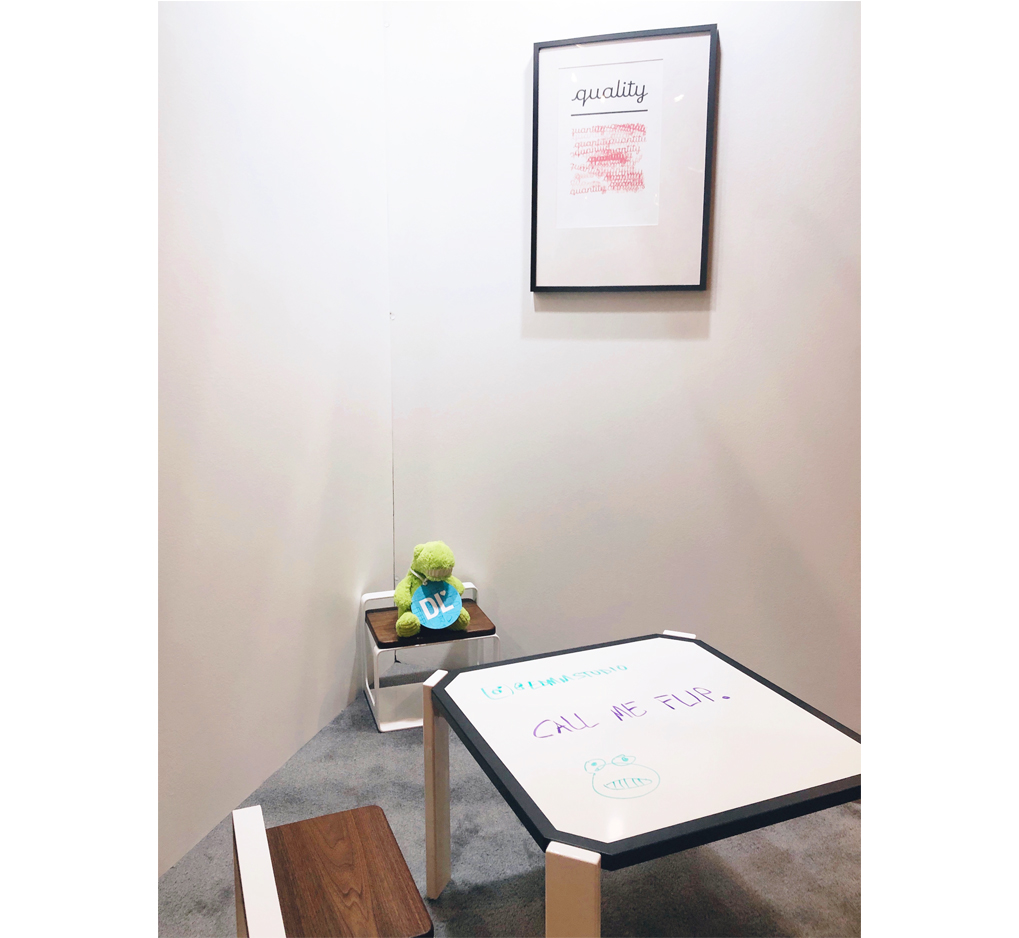 "Een Draght Mackt Maght" or "pulling together makes us strong" is the motto of this husband and wife design team who creates functional modern furniture and housewares by hand out of their Philadelphia studio. The combination of their PHLIP table (which features a reversible whiteboard top) and the UP step stool (which doubles as a kid-sized seat), were both designed as a response to the unstylish and disposable nature of children's furniture that is common these days.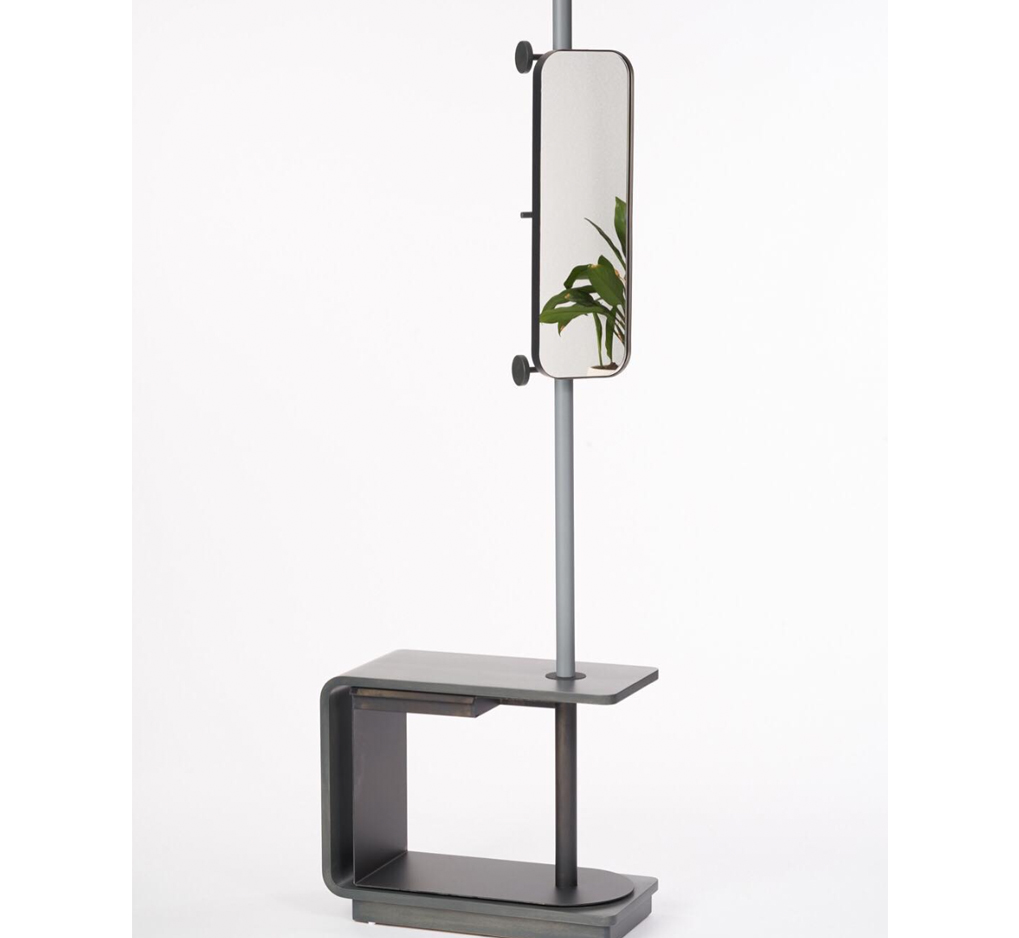 Give your entryway new life with this multifunctional piece which was inspired by the playful nature of children's building toys. Beyond the entryway, you can use this as a side table or nightstand. Manufactured by COFO Design, you know this is a completely Canadian product.
7. Biophilic Design
Biophilic Design involves designing the places where we live, work, and learn in a way that integrates nature in a deep and fundamental way.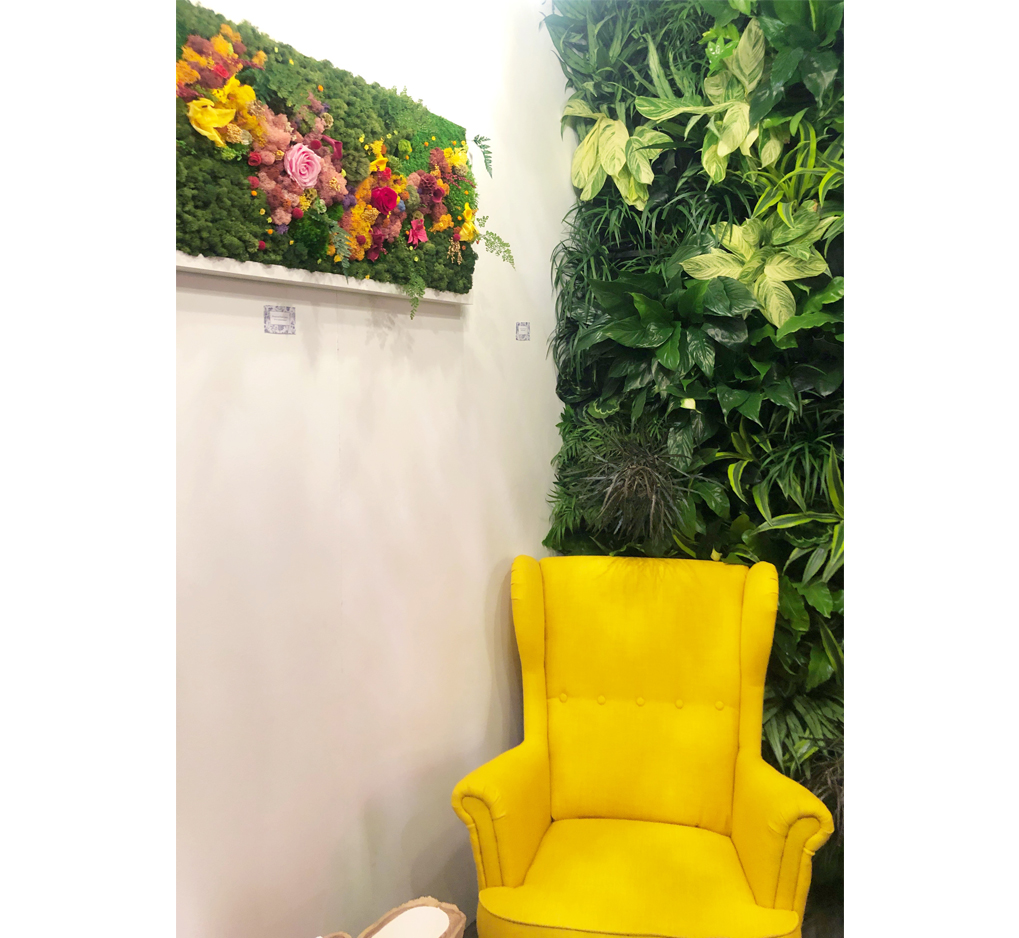 This firm aims to bring greenery to residential and commercial projects in some of the most innovative ways. Their booth was just a small representation of what they can do – check out their website for more creative projects.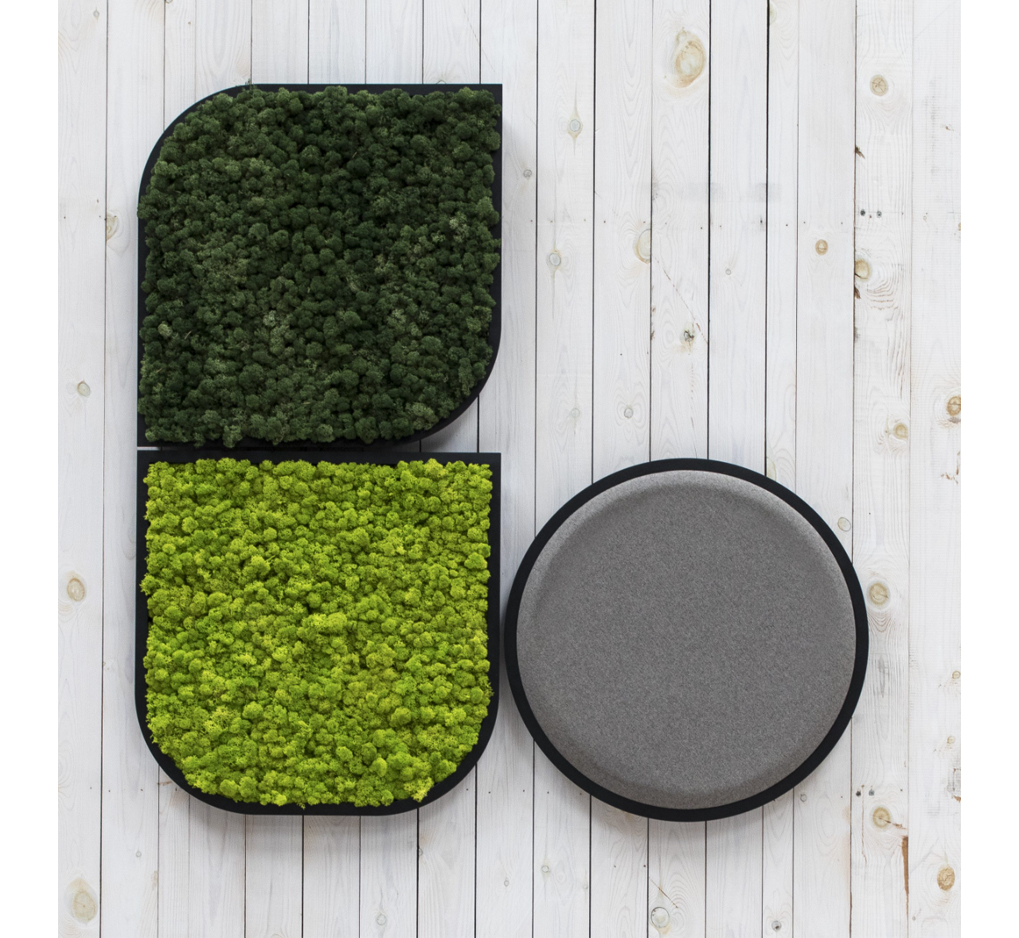 With the proliferation of open concept design, sound control and noise reduction has never been so important. Buzzi Space is focused on providing innovative solutions to acoustic problems. One such offering is Buzzi Mood – part graphic wall art, part acoustic control – this system can be designed with moss panels for noise reduction and humidity control.
8. Mosaic Magic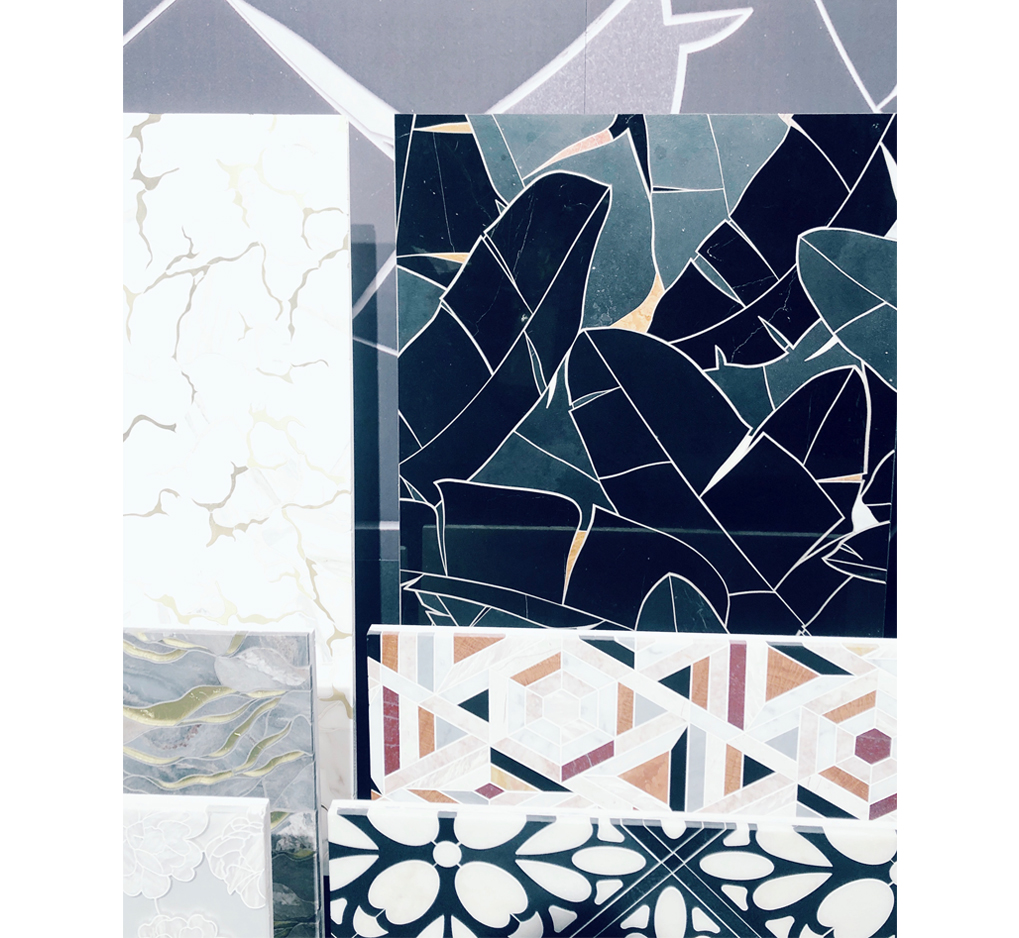 Mosaïque Surface specializes in custom stone mosaics. With showrooms in Montreal and Toronto you can customize your floors, walls, or even furniture with stunning mosaic designs.
9. Technology meets Design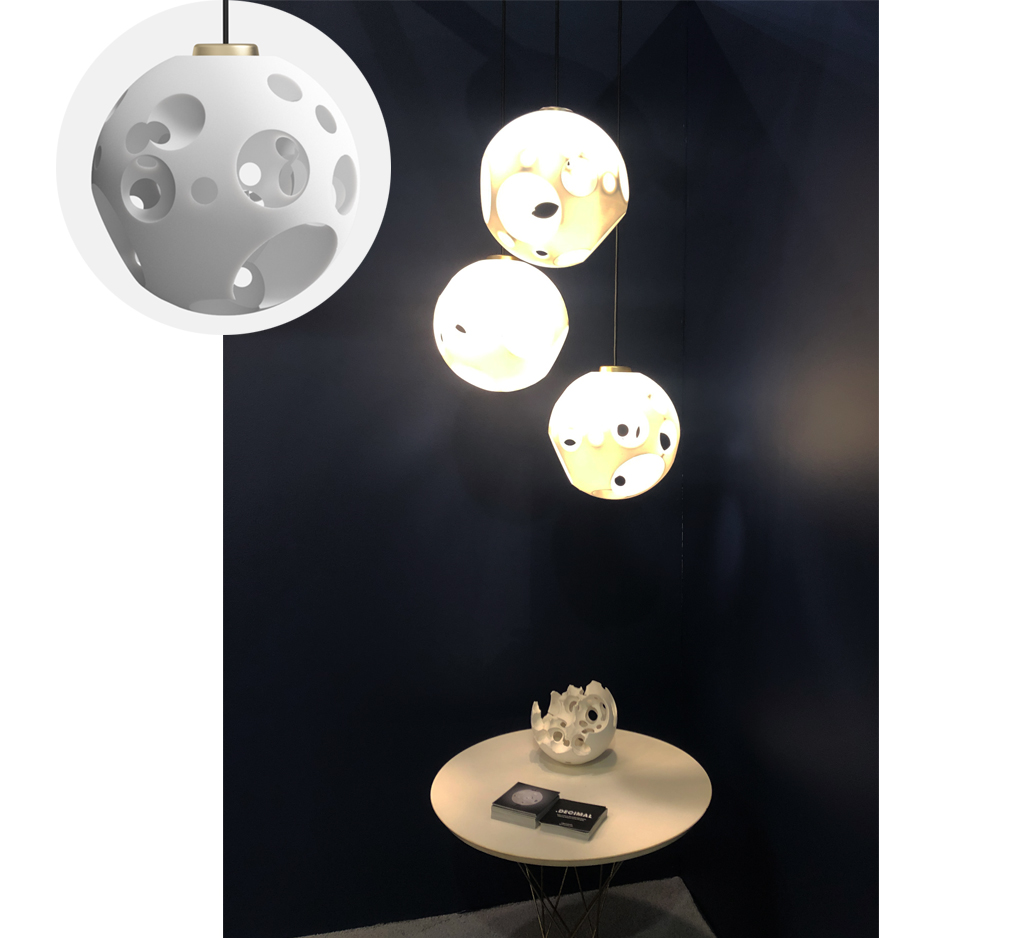 .Decimal is driven to create ingenious, unique and captivating lighting solutions. They have partnered with Toronto's Partisan Design to 3D print a pendant light – .015 aka the Moon Lamp – which uses bubbles to produce cavities in what would have been a traditional sphere pendant.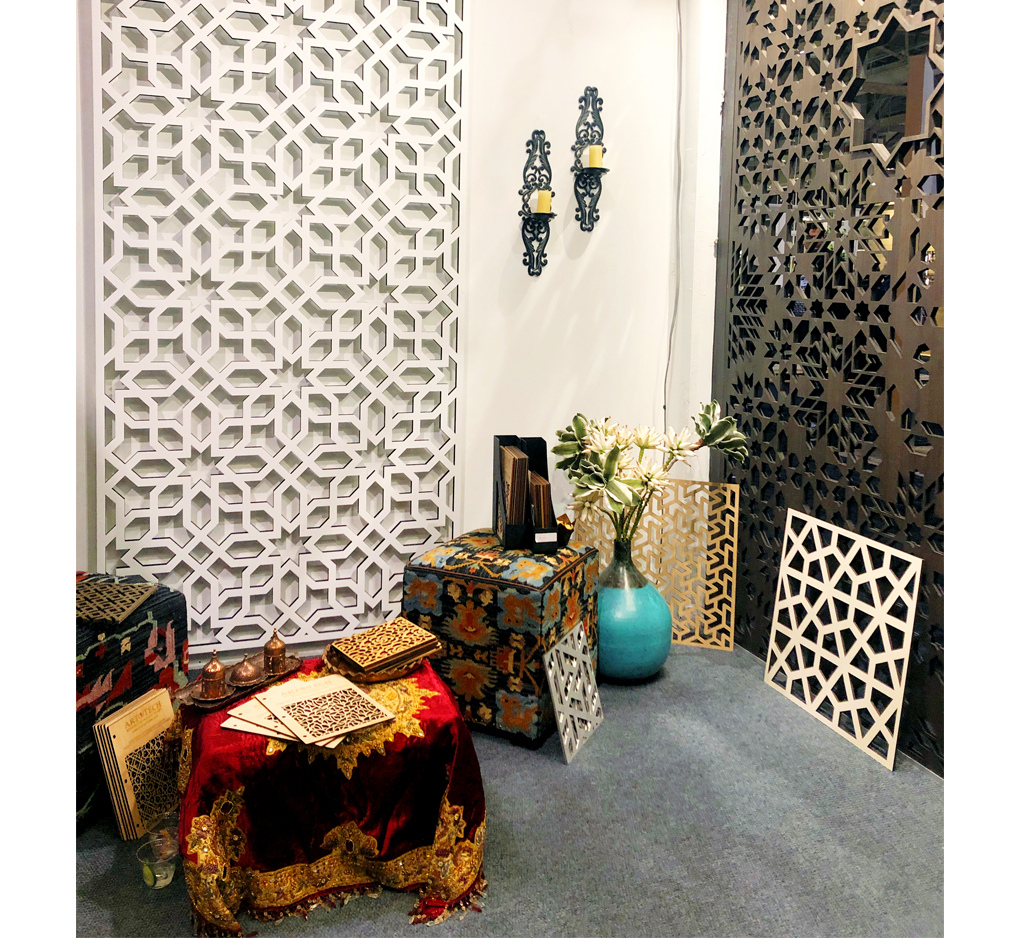 When it comes to laser printing the possibilities are endless. This Canadian laser processing facility specializes in advanced laser cutting and laser engraving on metal, MDF and wood. Go ahead, let your imagination run wild.
10. Kit Homes
The Backcountry Hut Company was founded back in 2015 with the goal to create simple, recreational structures that could be easily assembled in remote locations. At this year's IDS the BHC displayed the Great Lakes Cabin model; at 260 sq ft it sleeps 2-4 people.
---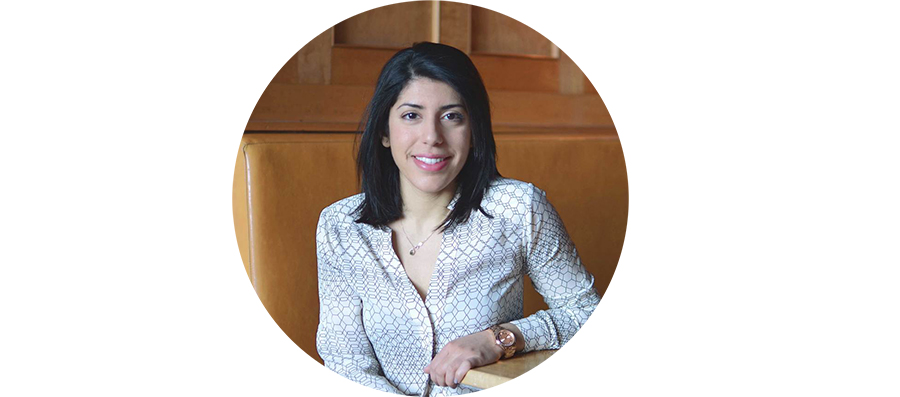 Farah Altoumah is a Toronto-based designer, specialising in residential projects ranging from styling a single room to extensive structural renovations. Farah crafts spaces that are modern yet fun with a mix of unique vintage pieces, artwork, wallpaper and unexpected pops of color.