By: Dhriti Gupta
The words "art collection" often evoke images of cavernous galleries, socialite gatherings, and exclusive auctions. This way in which art collecting has been popularized in mainstream culture falsely dramatizes just how impenetrable the art world is unless you meet the main requirement of being wealthy.
What all the movies and cartoons would rather you not know however, is that anyone can start an art collection.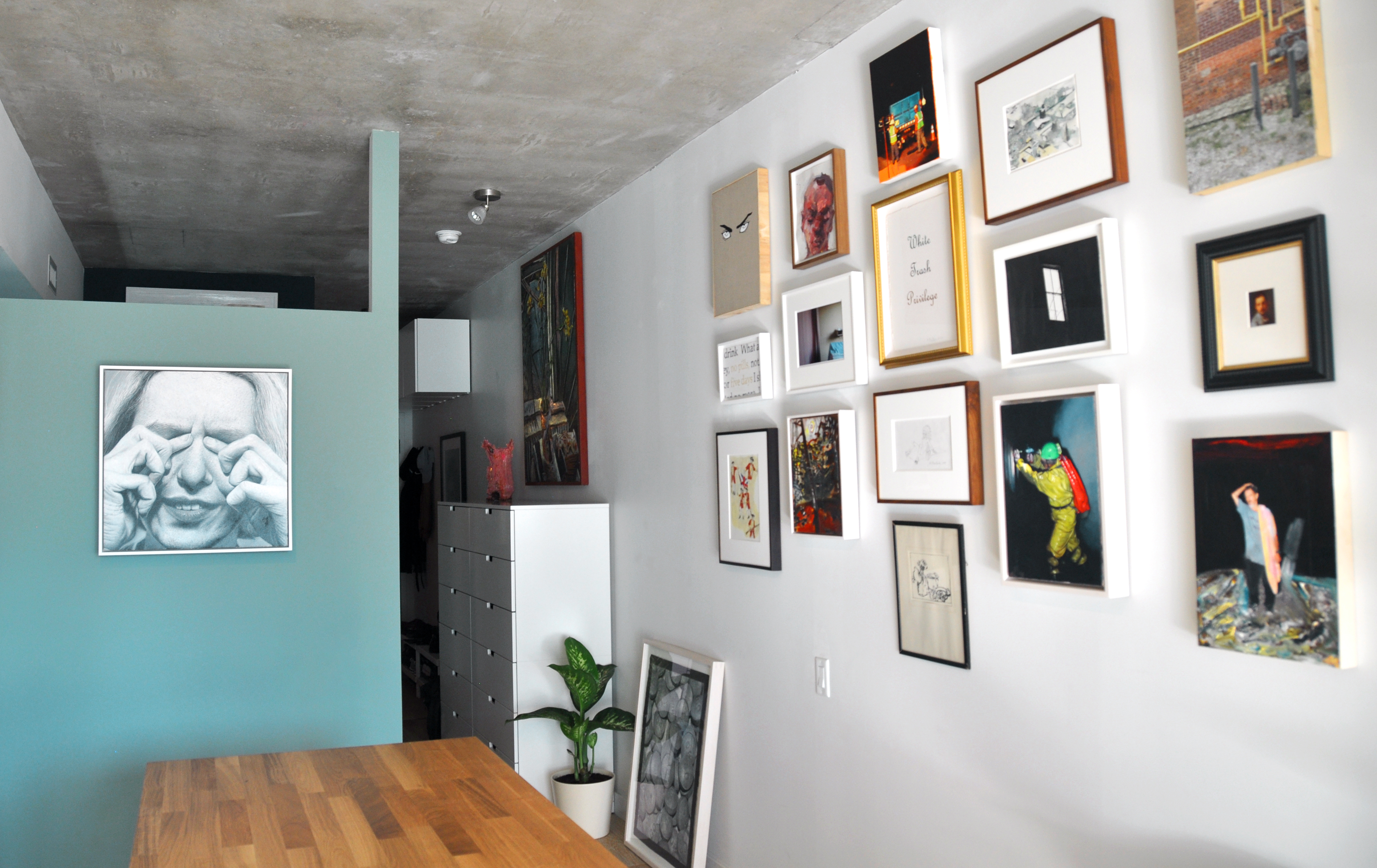 You don't need a 7 figure salary, an expansive knowledge of early Renaissance painters, or even an initial understanding of the gears and cogs of the art community. The only thing one really needs to start collecting art is the desire and relatively basic financial means to support artists within their own personal space.

In fact, Geoff Plant-Richmond, an avid young collector of art, didn't quite purposefully get into art collecting. The familiarity of certain paintings on the wall that remained a constant as he and his family moved from house to house, gradually translated into a vested interest in the local arts community in Toronto as he grew into an adult.

Now 30, Plant-Richmond has been building his collection for the past eight years, and owns work from the practices of artists like Kent Monkman, Tau Lewis, and each of the four Bierk brothers. Art has always been present in Plant-Richmond's life in some way or another, but he believes anyone with the intent to start a collection can easily do so.

As a starting point, he recommends buying signed editions. An "edition" is any part of an artist's practice that exist in multiples. Certain works, like paintings and drawings, are originals – one of a kind in a sense, and most often, found at a higher price point.

Editions, on the other hand, can include things like screen prints or etchings – basically pieces which the artist can translate into multiple copies. These editions are often limited by number and are signed by the artist. This makes for an ideal starting point for new collectors that want to get their hands on a piece of an artist's practice at a lower price point, sometimes even less than $100.

However, Plant-Richmond warns those new and eager to the hobby of art collection against going all in on the signed editions.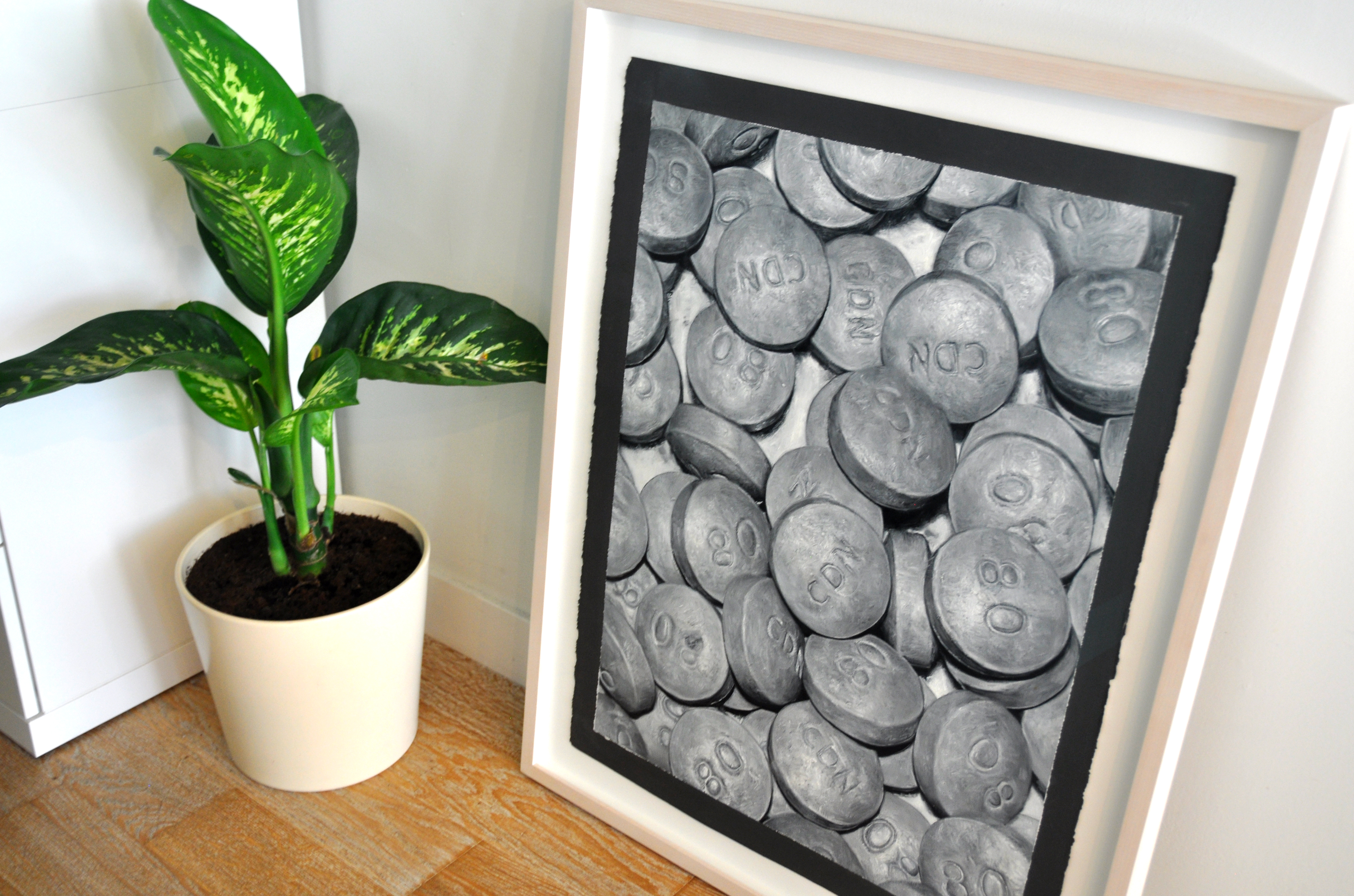 "A collection isn't about getting as many works as you can, resulting in having a bunch of different stuff everywhere, it's not like that," he says. "Your perspective on what you like will change over time; what I'm collecting now is somewhat different than when I first started, and if I'd made stronger financial commitments at the beginning, it just would have been a more painful mistake."

Instead, he encourages people to try and diversify what they're buying. If it feels easy to fall down the rabbithole of buying editions from every artist you like, consider buying an original artwork. The higher price will slow you down a bit and help you build a slightly more balanced collection containing less, but likely more important works.

To determine what to include in your collection, Plant-Richmond recommends working towards a collecting mandate. It might take a few pieces and some thought before you narrow it down, but a mandate is essentially the focus and backbone of a collection, and is entirely up to you.

"Some people take a purely aesthetic approach to their collection – they buy with their eye – they like the way a particular thing looks and they want to acquire it," Plant-Richmond explains.

He, however, is personally more interested in collecting based on the artist practice and message rather than the physical manifestation of the art.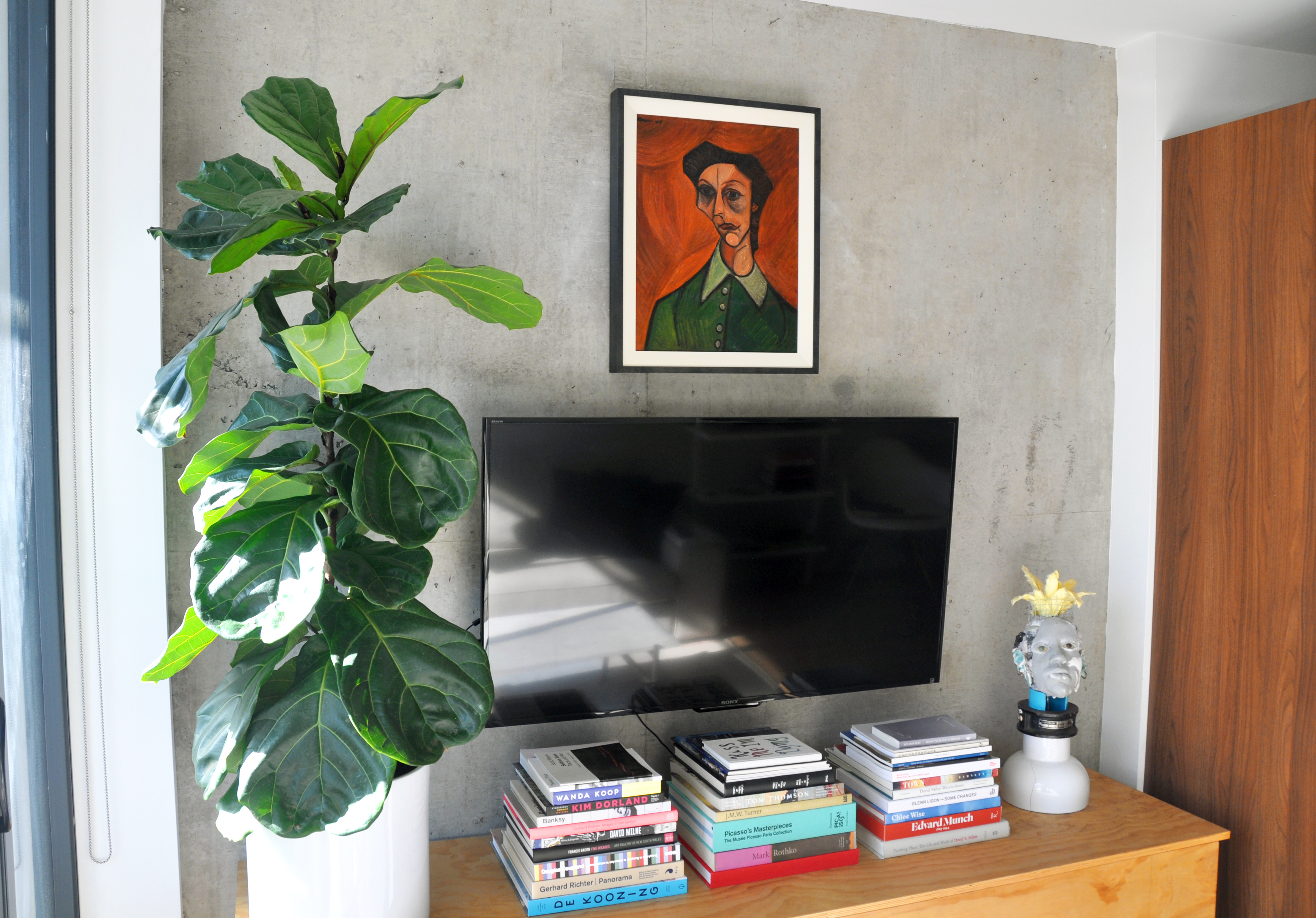 "Whether it's a reflection on one's own personal history, self-identity, or another of the endless possibilities of messages that an artist could be communicating – for me, it's the content of that message which ultimately determines whether the art is powerful or not." he says.

For instance, a piece from his collection by Kent Monkman called Study for Rebellion (Miss Chief), depicts the artist's genderfluid alter ego. In many of his works, Monkman gives colour to what it means to be indigenous and queer, and challenges colonial notions of Canadian history.

For actually finding and viewing art, Plant-Richmond suggests art fairs as a good place to start. If you don't have a lot of time, or aren't sure what you like, art fairs house a vast amount and variety of art in one place. As well, artists and gallerists are present so you can ask all the important questions.
"I'd recommend asking about the intention of the artistry, why did the artist make this piece, what's the practice about, what's the message they're trying to convey, what are they tackling, what are they interested in exploring?" Plant-Richmond says.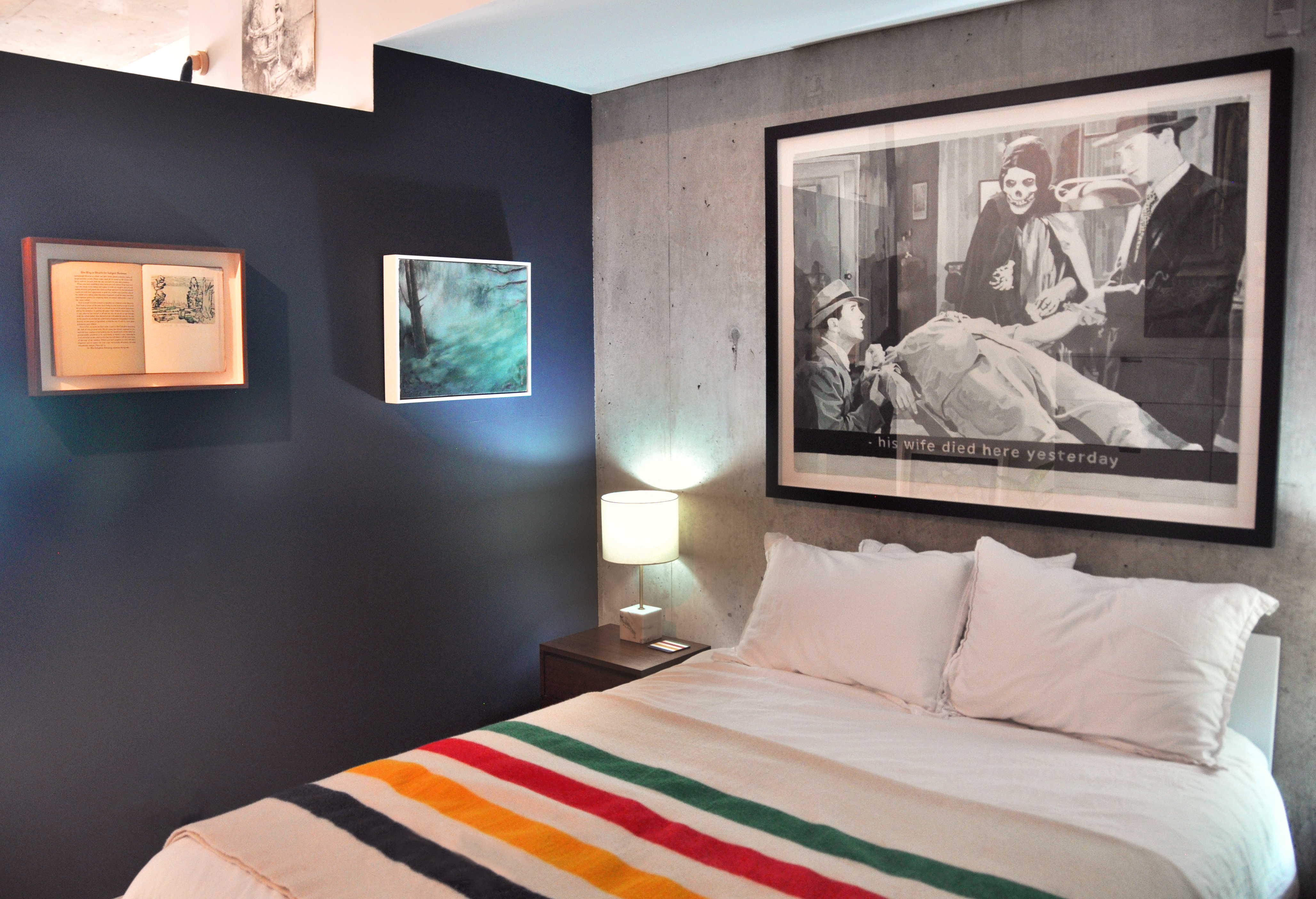 He says there's a huge misconception when it comes to asking questions about art, and visiting galleries to do so. Often, people are afraid they won't be able to afford the art, that they'll be the only person in the gallery, they don't know enough about the art, or will make a fool of themselves. Plant-Richmond wants to put these fears to rest:

"Gallerists want to talk to people, they're not scary – in fact often the opposite, they are friendly and open to chatting with anyone who strolls in. You can walk into a gallery and say hey, I don't know what I'm looking at and I want to learn. And people will tell you what's going on."

To keep a finger on the pulse of the local arts community, Plant-Richmond attends gallery openings and museum events, as well as follows artists and institutions on Instagram.

"It's good to be on the radar. If you express an interest in a certain type of work or artist, people can keep you in mind if something similar comes around," he says. Plant-Richmond explains that this is especially handy when looking for work from an artist that is within a specific set of size or price parameters.

Furthermore, Plant-Richmond emphasizes that an art collection is not an investment opportunity. The secondary market for art is very limited, and success in reselling art for a profit is very rare.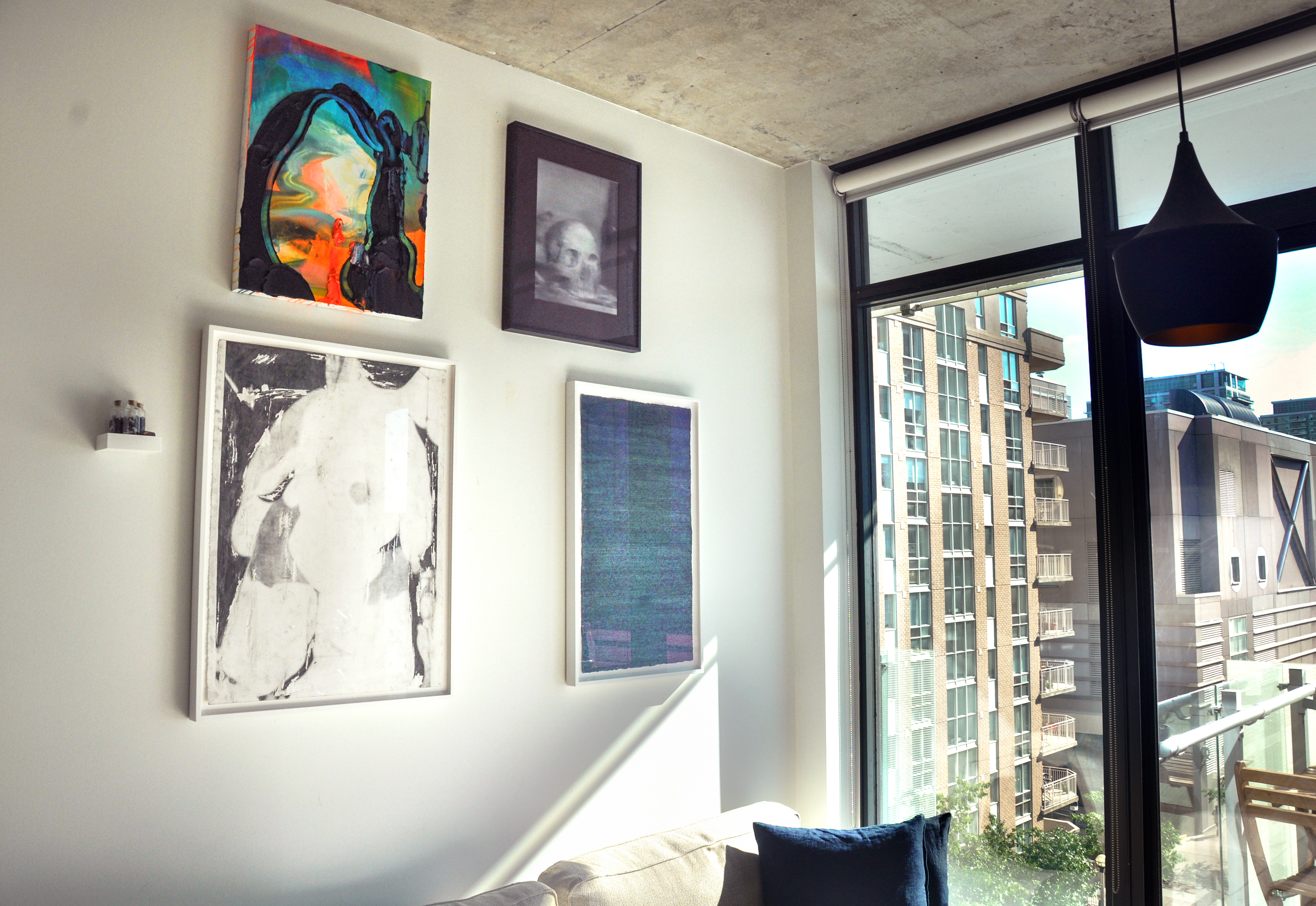 "You often can't resell this stuff, it's not liquid," Plant-Richmond says. "That's not why you collect art."

The bigger question then lies with the buyer, of what art they really see themselves living with. Partial offers try before you buy options, giving you the ability to "test" out a piece in your home for up to three months before deciding if you'd like to permanently purchase it.

Above everything else, Plant-Richmond hopes people remember art collecting is supposed to be enjoyable, not scary.

"People should not feel intimidated by art collecting. There are price points for everybody and living with original art, and the messages it represents, is a wonderful privilege."





---

Dhriti Gupta is a writer. She's currently pursuing a bachelor of journalism at Ryerson University and learning all the magic tricks that are involved in telling a good story.