"This highly-anticipated and timely exhibition explores the breaking of boundaries, both physical and symbolic, and considers how the artist's ceramic works form a basis for his ongoing exploration of urgent social justice themes, including immigration, freedom of speech, and the repression of dissent."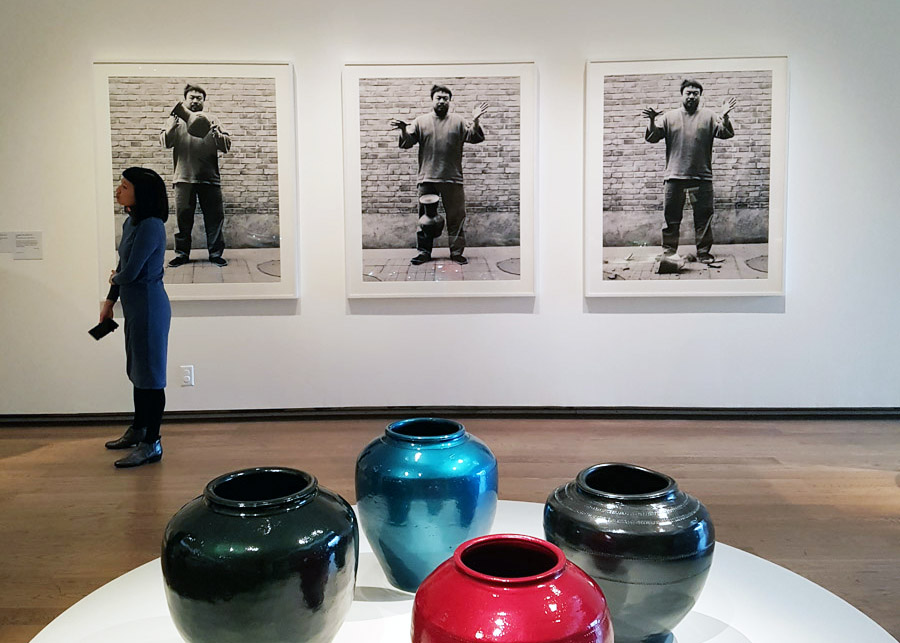 For new and old fans of Ai Wei Wei's work, the Ai Wei Wei: Unbroken at Toronto's Gardiner Museum is a must-see. This compact exhibit spans a range of work by the recognizable contemporary artist and outspoken critic of China. In particular, Ai Wei Wei's role as a champion of human rights is felt most fully in the room, despite it being showcased alongside other works and their messages. The masterful execution of the porcelain works, alongside necessary commentary on the refugee crisis, make this show a captivating – and accessible – compendium of the artist's mission.
---
Tips for your visit
Expect to spend about 45 minutes in this exhibit, and another 1-2 hours exploring the rest of the Gardiner Museum. Their gift shop is one of the best, where you can purchase the original work of Canadian ceramic artists.
Schedule your visit to the museum to coincide with their daily free tours at 2 pm. The volunteer tour guides are a wealth of information, and really broadened our appreciation of ceramics, while giving more context in the lead up to the Ai Wei Wei: Unbroken exhibit.
Ai Wei Wei: Unbroken is included in general admission ($15 CAD). Book your tickets today: click here.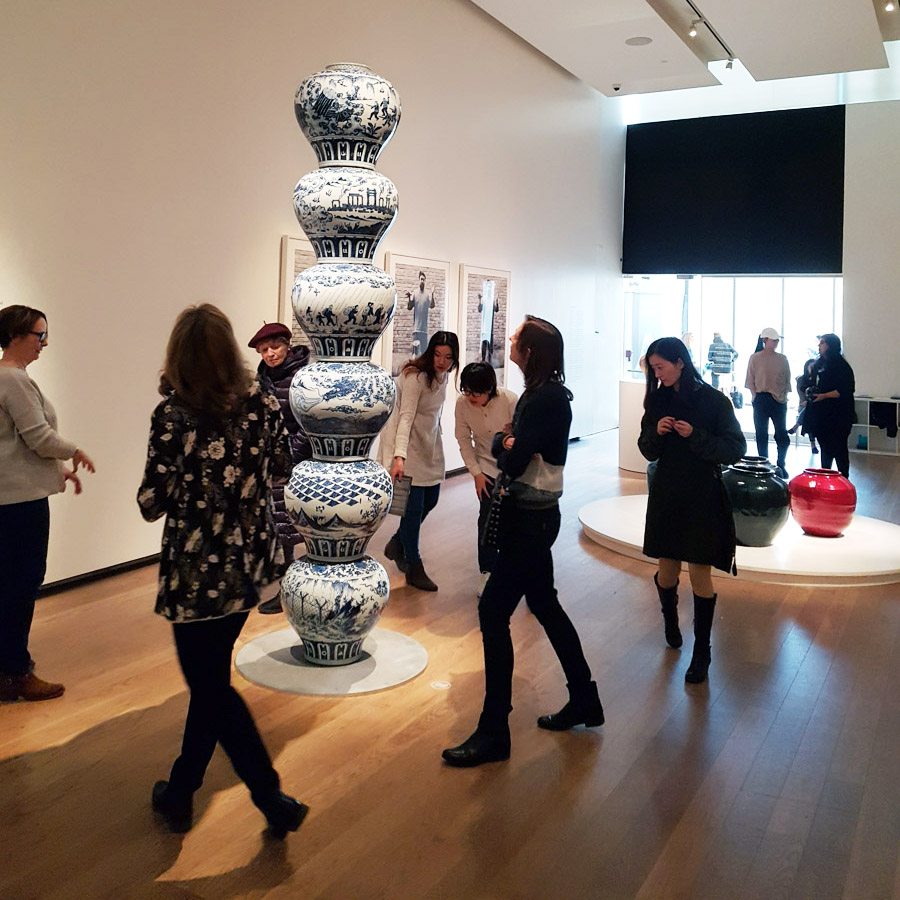 For a more detailed summary of the works on view in this exhibit, we suggest popping over to The Art Newspaper's review of the show.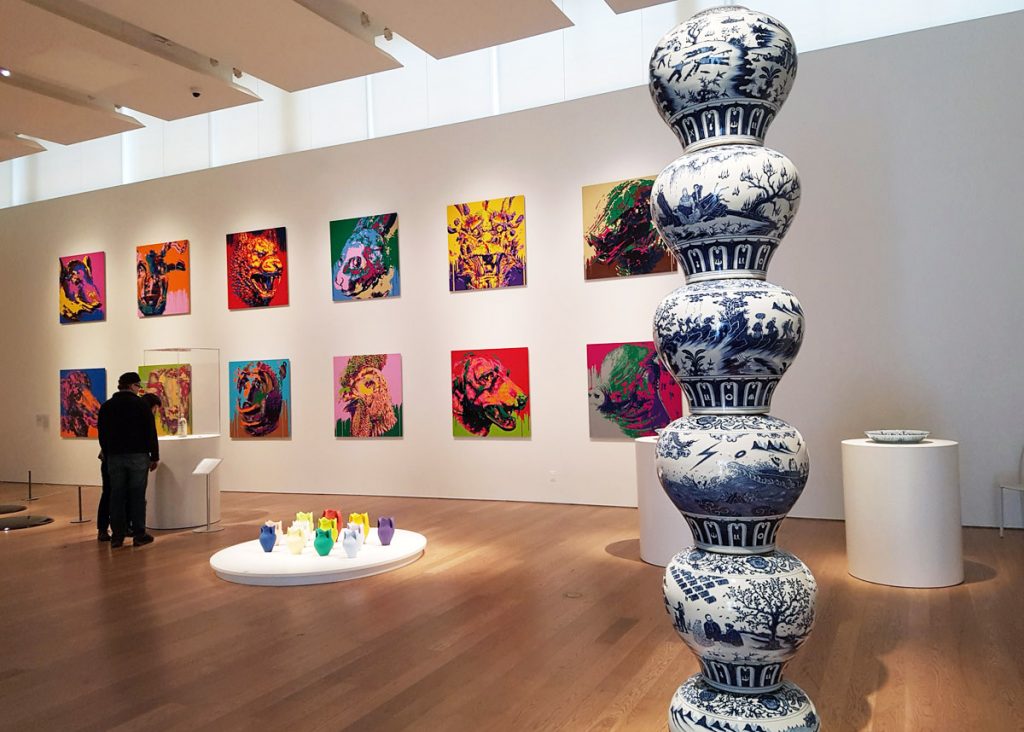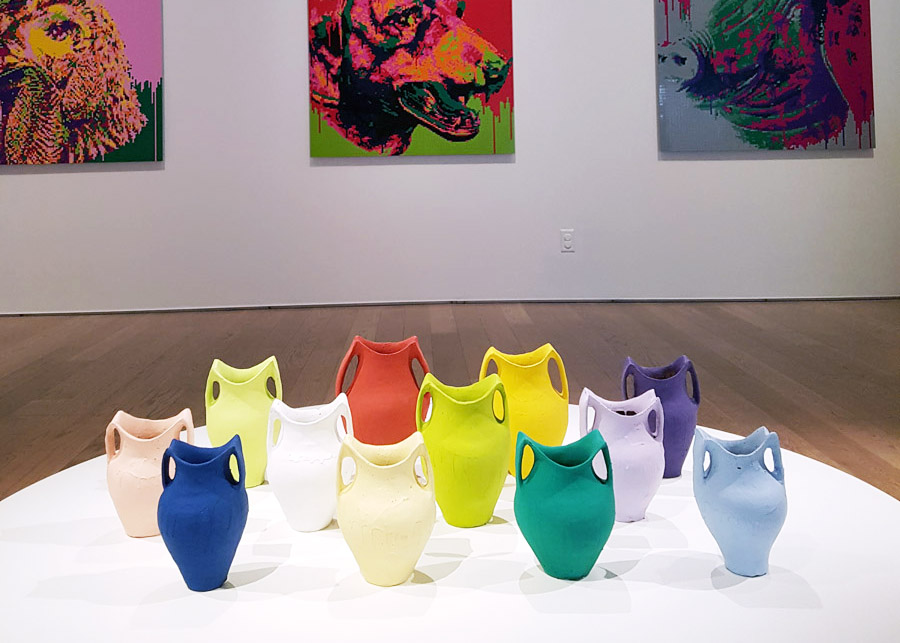 If you're clever, enhance your understanding of the subject matter by participating in one of these upcoming exhibition programs & events.

AWW Free School
Delve deeper into the themes presented in Ai Weiwei: Unbroken with interdisciplinary workshops on documentary media, spoken word, performance, and online journalism.
Tuesday, April 2: Fake News
Tuesday, April 16: Extreme Music Therapy
Thursday April 25, 8 pm – 12 am
New Ho Queen: Undivided
New Ho Queen curates an art party that breaks down walls and boundaries, and, through the lens of queer Asian artists, explore how building bridges and fostering chosen families create subcultural spaces for expression and belonging.
Tuesday May 7, 6:30 – 8 pm
Hidden from View: China's Repression of Uyghurs
This panel will explore Human Rights Watch's ongoing research on China's mass arbitrary detention and mistreatment of Turkic-speaking Muslim Uyghurs.
Tuesday June 4, 6:30 – 8 pm
AWW Free School Final: 6/4/89
Coinciding with the 30th anniversary of the student protests at Tiananmen Square, this culmination of the AWW Free School will feature an onstage conversation with journalists and activists who witnessed the massacre, reflecting on its impact.