FOR IMMEDIATE RELEASE

21 May 2020, Toronto, ON – While the shutdown has turned otherwise vibrant and diverse neighbourhoods into ghost towns (and several favourite local gathering spaces shuttered for the foreseeable future), a small but powerful act of visual art is helping to revitalize some of Toronto's neighbourhoods.

Together Even When We're Apart is a new art initiative featuring the work of 11 emerging Toronto artists around the theme of nature and resilience. These works have been produced as extra-large posters and installed in 25 locations – on windows of empty shops, sidewalk hoarding, and boarded up buildings across the city. "We are constantly being exposed to art", says artist Avi Odenheimer. "It is important that the body of art that surrounds us is one that is produced locally and a representation of our specific community and the people that set the tone of our city." The public installations intend to add art and beauty to neglected spaces, while serving as a reminder that artists are those who have been bringing joy to our quarantine experiences.

The project was imagined by longtime friends and collaborators, Tammy Yiu Coyne, co-founder of Partial Gallery and Regina Sheung, owner of Labour of Love. "I had been feeling hopeless and a bit lost during the lockdown," says Sheung, "I knew that the only way to feel hopeful again was to connect with people, to help each other, and to collaborate to rebuild our communities." Grassroots Advertising Inc., a 35-year old Toronto guerrilla marketing company, stepped up to sponsor the printing and installation of the large posters around Toronto, embracing the belief that businesses could offer resources to benefit their communities at this time. "Now is the time to think of creative ways we can help each other and spread positivity," says Emily Rieger, Design & Operations at Grassroots.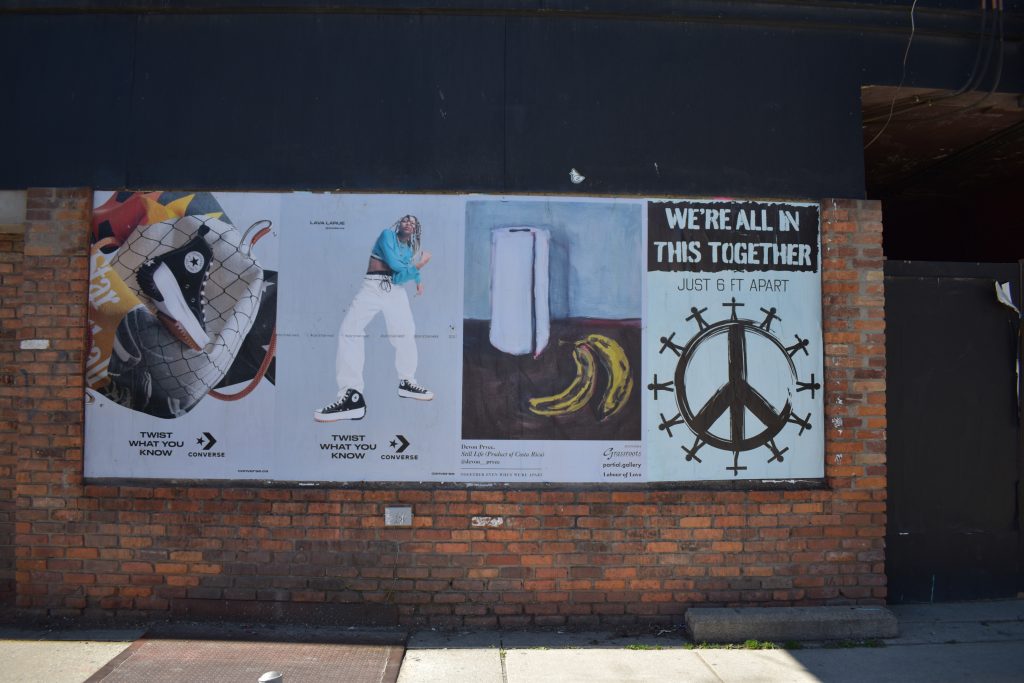 The participating artists of Together Even When We're Apart are Ruthia Pak Regis, Genevieve Blais, Farihah Shah, Liang Wang, Devon Pryce, Larissa Mattwich, Avi Odenheimer, Daniel Maluka, Amy Wetton, Erin MacKeen, and Malika Pannek. The selected works will also be available for purchase as 8" x 10" limited edition prints exclusively at Labour of Love, with all profits going directly to the artists.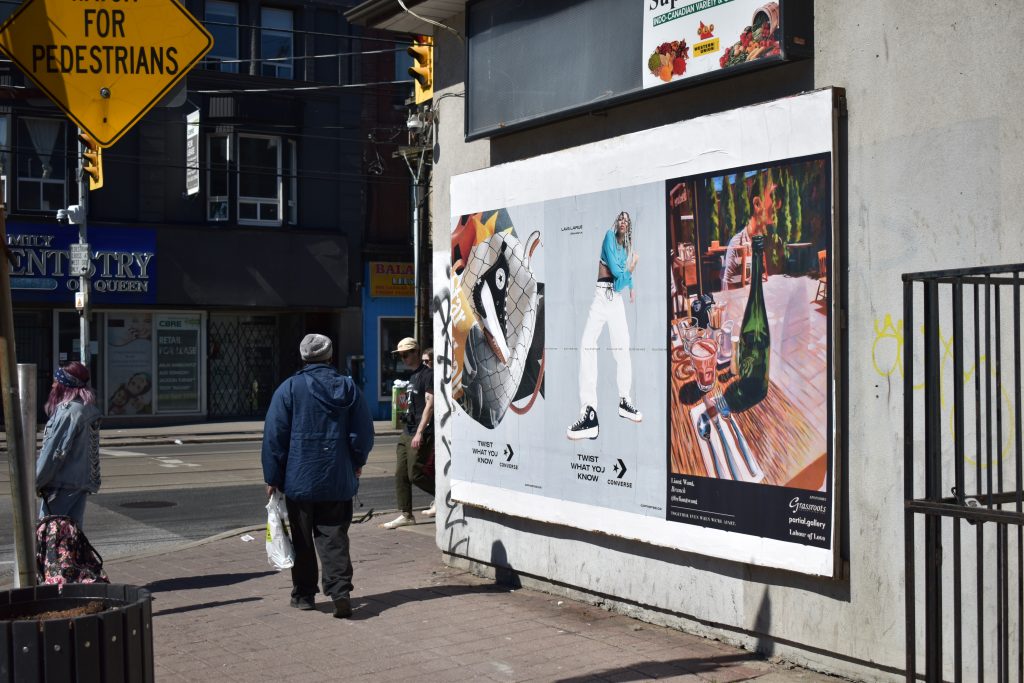 Together Even When We're Apart prints ($25 + shipping and applicable taxes) available at thelabouroflove.ca, or originals (starting from $160) at partial.gallery.
Together Even When We're Apart is on display in various public locations across downtown Toronto, this May through June 2020.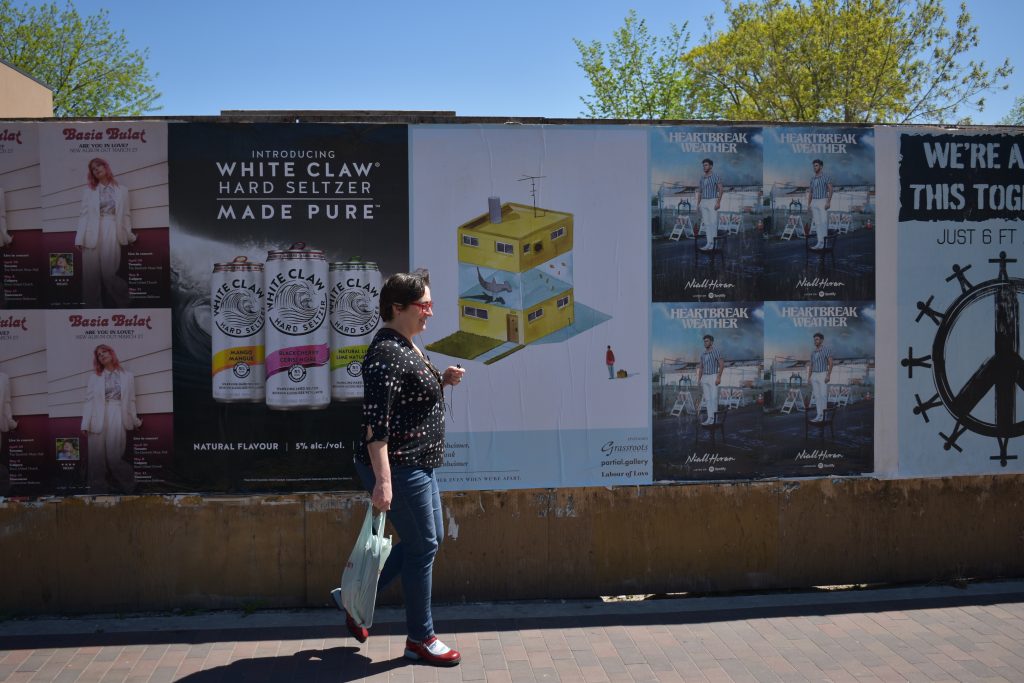 ---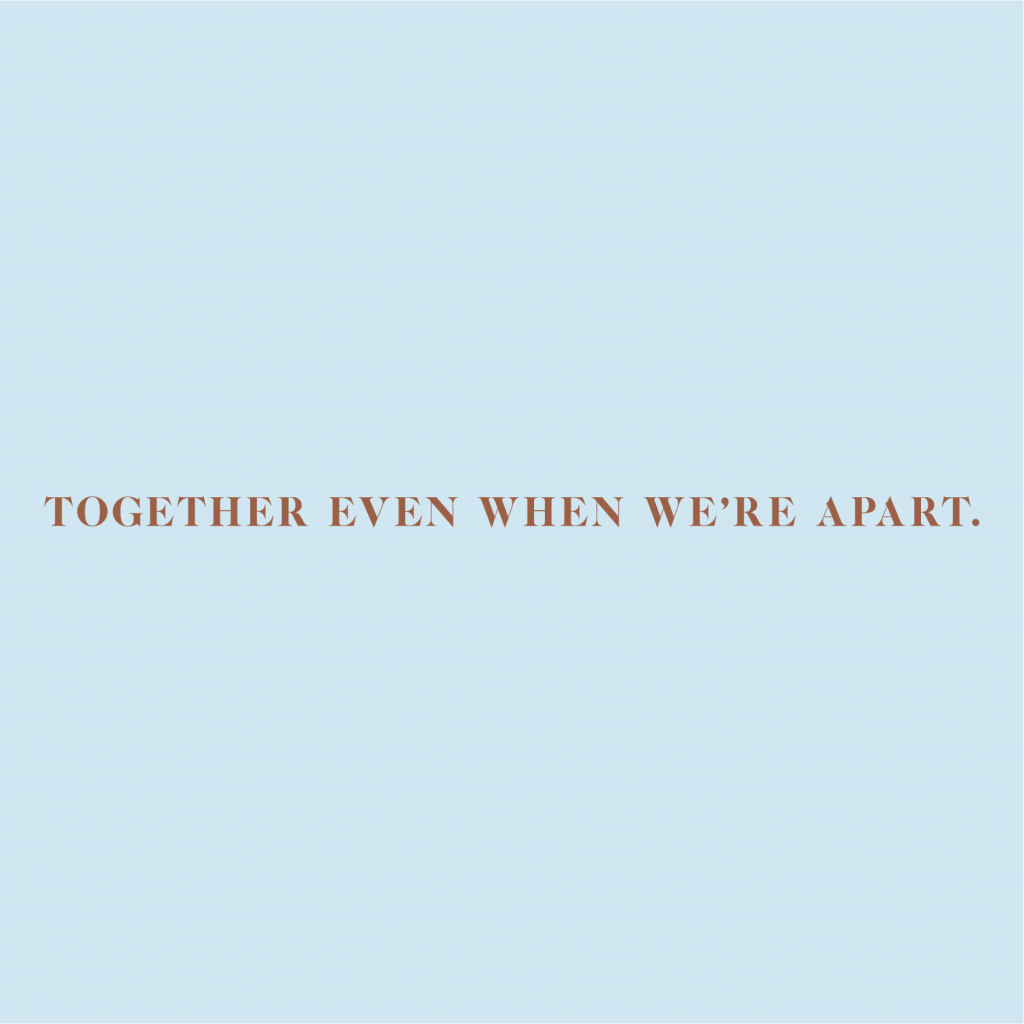 About Labour of Love
Labour of Love is a concept store in Cabbagetown in Toronto; they utilize their unique space not only for retail, but for hosting events, collaborating with artists, and cross-promoting other local, small, independent businesses. It's a place to shop, to discover new artists and unique products.

About Partial Gallery
Partial Gallery began in 2016 with the simple goal of bringing more art out of artists' studios and into more homes. Through a curated artist directory, art-seekers can connect and engage with Canadian artists in genuine, accessible interactions on an online platform and grow their art collections.

For Media Inquiries & Image Requests:
Tammy Yiu Coyne
Creative & Community Manager
tammy@partial.gallery

###