It should be easier for art-seekers to discover your work. Partial is more than just an artist directory; it's also a handy toolkit for any motivated independent or emerging artist. Happily based in Toronto.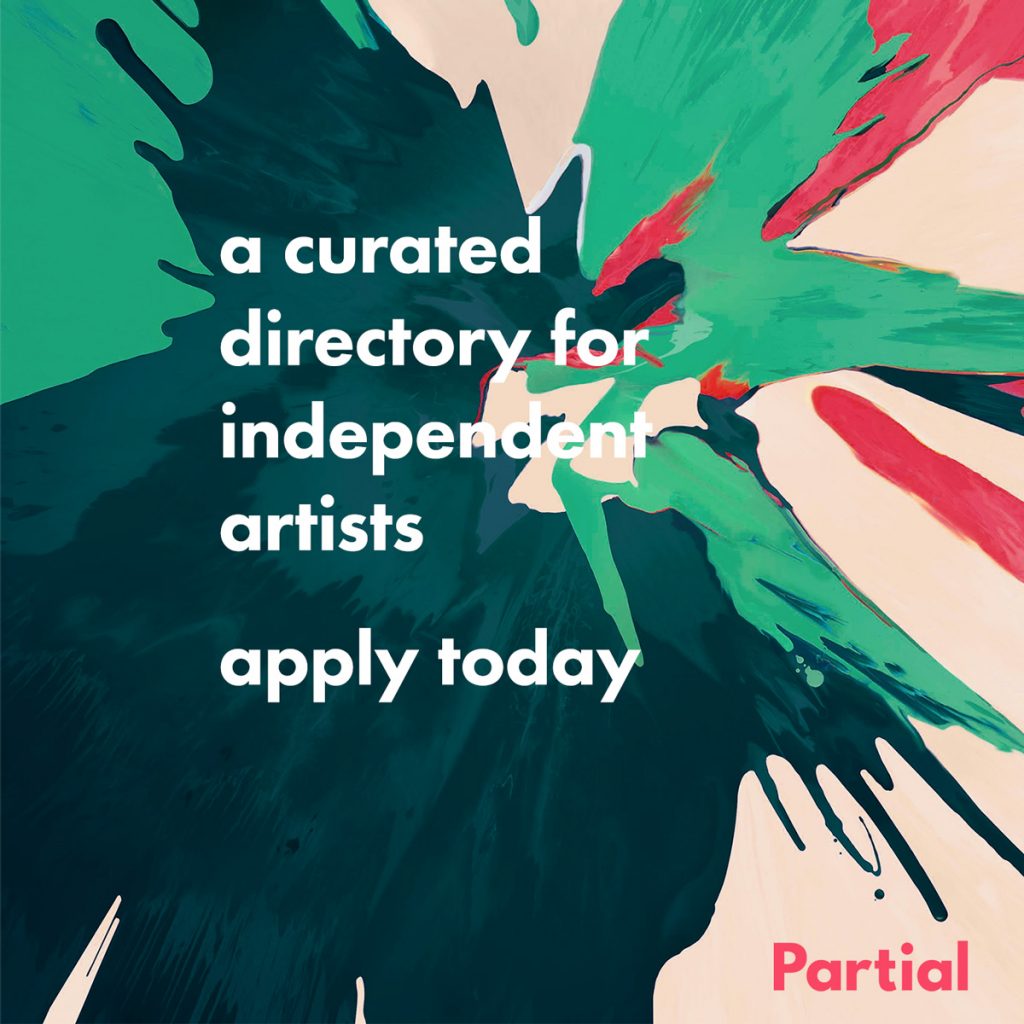 Partial is a growing curated directory of noteworthy independent and emerging artists in Canada (and beyond). 
It is free to be listed on Partial, and Artists must submit their work for review and approval by our team. If you know a great artist that should be showcased on Partial, please invite them to submit to our Call for Artists.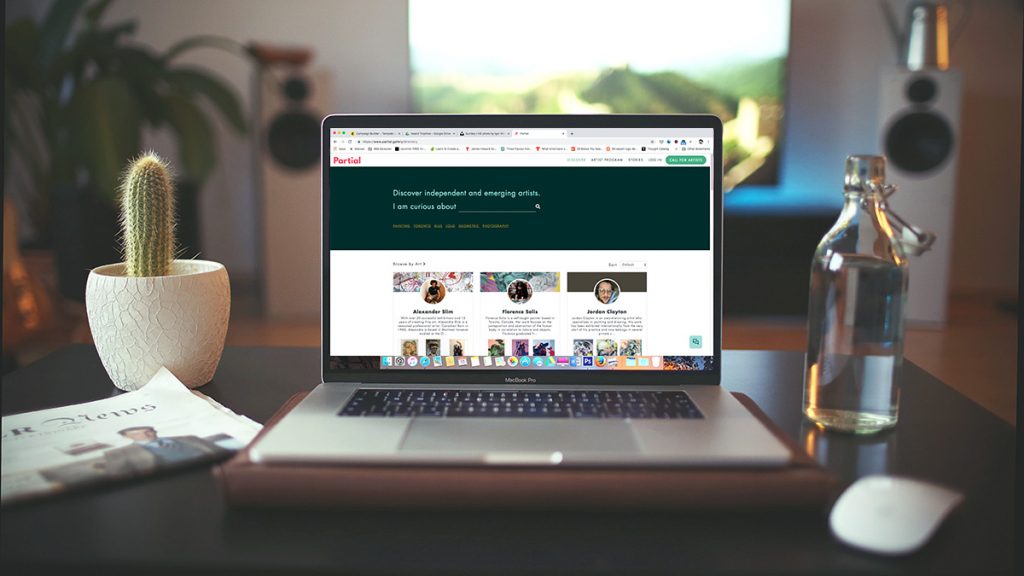 Since we started in 2016 as a little Squarespace website, we realized the value for our Art-seekers and Artists to make Partial was a hub for fascinating, quality Artists. We have always been a destination for people to discover artists, and we've decided to embrace that wholeheartedly.


Accepted artists have the option to upgrade to a Pro account ($59 CAD/year) to take advantage of all of the incredible features that makes Partial unique:
Smart try-before-you-buy plans for your clients
Insurance protection for your artwork
Trade access to set decorators and designers
An intelligent dashboard in collaboration with OCAD U CEAD that gives you even more insights to improve your Artpreneur status – Coming Fall 2019
More details are coming soon. In the meantime, take a look at who's on our directory now, and add your portfolio to the mix.
Apply today to join the directory.