The 2022 theme for Black History Month in Canada this year is: "February and Forever: Celebrating Black History today and every day," which focuses on recognizing the daily contributions that Black Canadians make to Canada. As we approach the end of the month, the stories of Black Canadians are stronger than ever; important conversations are being had about the lack of Black Canadian stories in the history books is finally being addressed (however belatedly), the success of The Porter, a new TV series inspired by the true story of the first Black union in North America, sets a new standard for what Canadian TV should be, and on Feb 22, 2022, the Honourable Helena Jaczek, Minister responsible for the Federal Economic Development Agency for Southern Ontario (FedDev Ontario), announced an investment of up to $480,000 to Nia Centre for the Arts, Canada's first multi-disciplinary professional arts space for Black artists and residents in Toronto.
To celebrate new progress on the Canadian landscape – and more to be made throughout the year – here is a roundup of some noteworthy emerging Black Canadian artists that you should know about (and invest in).
Born in Ghana, Jasmin-Nicole's art practice focuses on a contemporary representation of Black womanhood and West African culture through figurative art, abstraction, and sacred African braiding practices.
"Combining spirituality, sensuality, and nature with my lived experiences is vital in the creation of my artwork."

Jasmin-Nicole A.
Through figurative art, abstraction, and sacred African braiding practices, she depicts contemporary visuals of Black womanhood and West African culture. Using various shapes, patterns, textures, saturated colours and mixed media, she creates large scale portraits and abstract dreamscapes that are inspired by her personal memories, dreams, and traditional West African hairstyles.
Discover more of Jasmin-Nicole's work on Partial | @jasmin.a_
---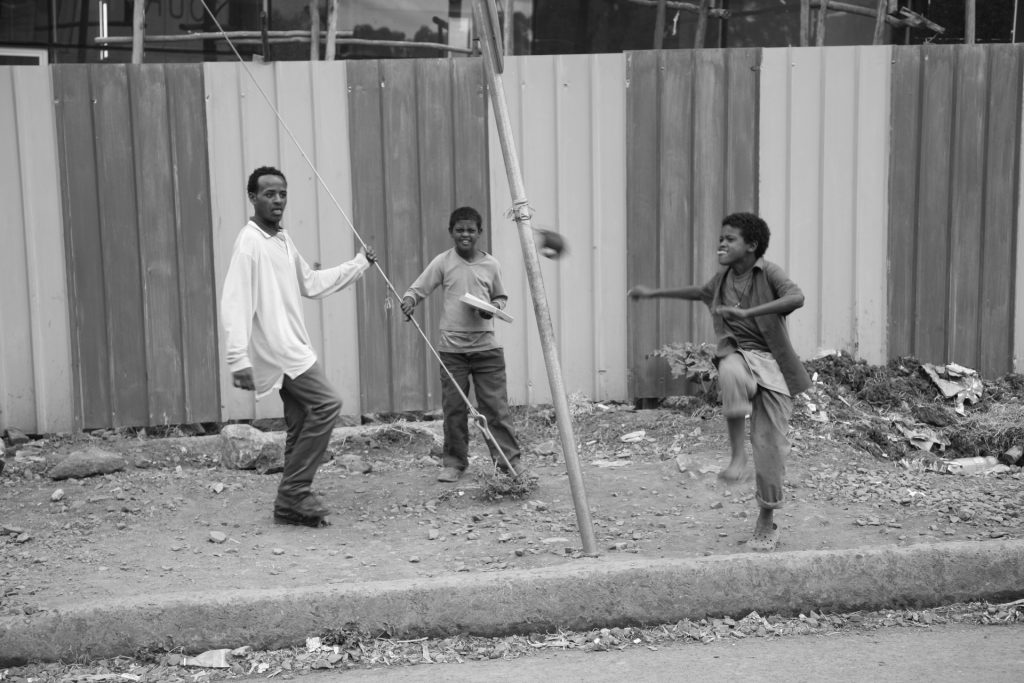 Ebenezer Haile is an artist of Ethiopian descent born and raised in Toronto, Ont. As the son of a photographer images have been integral to his upbringing and his sense making of the world around him. Although much of his education strayed from the arts, attaining a biological sciences degree at the University Of Guelph, his continued interest in beauty and the narratives surrounding images of value pulled his interests back to the arts.
While working in the pharmaceutical industry, a part time enrollment at the Academy of Art Canada, a fine art atelier specializing in traditional art instruction reaffirmed his need for fully embracing a life as an artist. After a few years of attending AAC he decided to leave for Florence, Italy to attend the Florence Academy of Art where he further strengthened his draftmanship skills and his artistic proficiency. Aside from his ability to realistically represent images in an artistic manner, Ebenezer attempts to anchor his images with narratives concerned with the human condition in its many forms.
Discover more of Ebenezer's work for purchase and rent on Partial | @aone_studios
---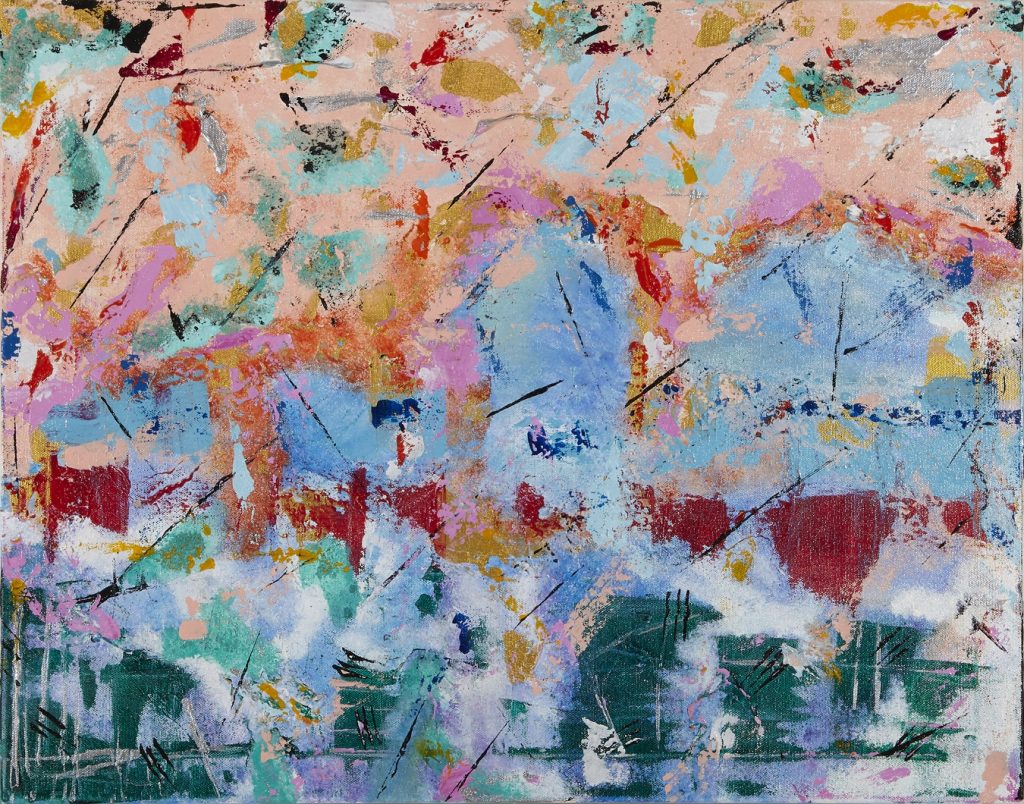 Juliet Sekandi is a Ugandan-Canadian Toronto-based artist working primarily in acrylic on canvas. Juliet is a master of creating emotive abstract art.
"I believe that the spaces we live in are sacred they reflect who we are at any given moment in time. To live in a gallery is to surround ourselves with pieces of art that not only express who we are but evoke layers of emotions that can be experienced and explored by all that enter these spaces".

Juliet Sekandi
Juliet approaches each piece organically and uninhibited incorporating textured techniques that interplay with color to add dimension and depth to her work. Juliet draws her inspiration from her Ugandan culture, street art, architectural designs, and her love for travel & fashion.
Discover more of Juliet's art for purchase and rent on Partial | @thelivedingallery
---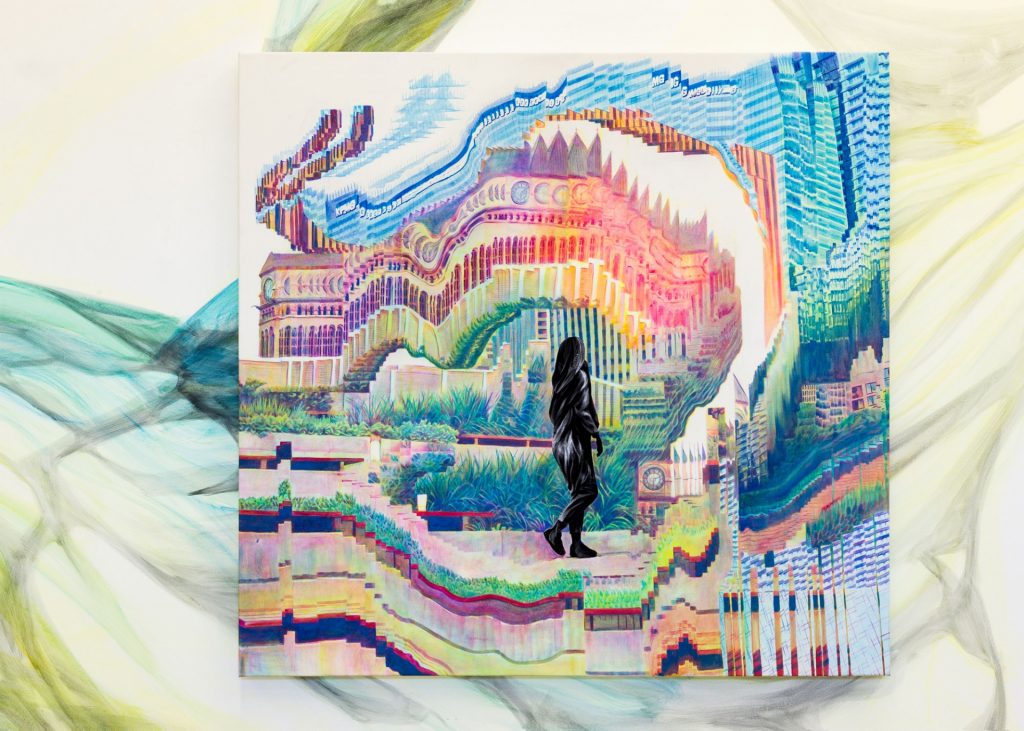 Leone McComas is a Canadian-Nigerian Artist, Muralist, and Designer.
She is Toronto-based, London (UK) born, and bred below sea level in the Netherlands. Her painting practice examines ideas of the self and the internalization of social ideals; observations of which are used to create conceptual relationships between figure and post-digital landscapes. Following a growing sense of artistic responsibility, Leone now creates work from her source of life to counter-act the increasing presence of anxiety, social polarization, and emotional fatigue. Metaphors of transformation sift the surface of her work, reflecting ideas of change and perspective shifts; while contrasting matte black paint magnifies the sensation of renewal despite the unknown.
Discover more of Leone's work on Partial | @lehohneh
---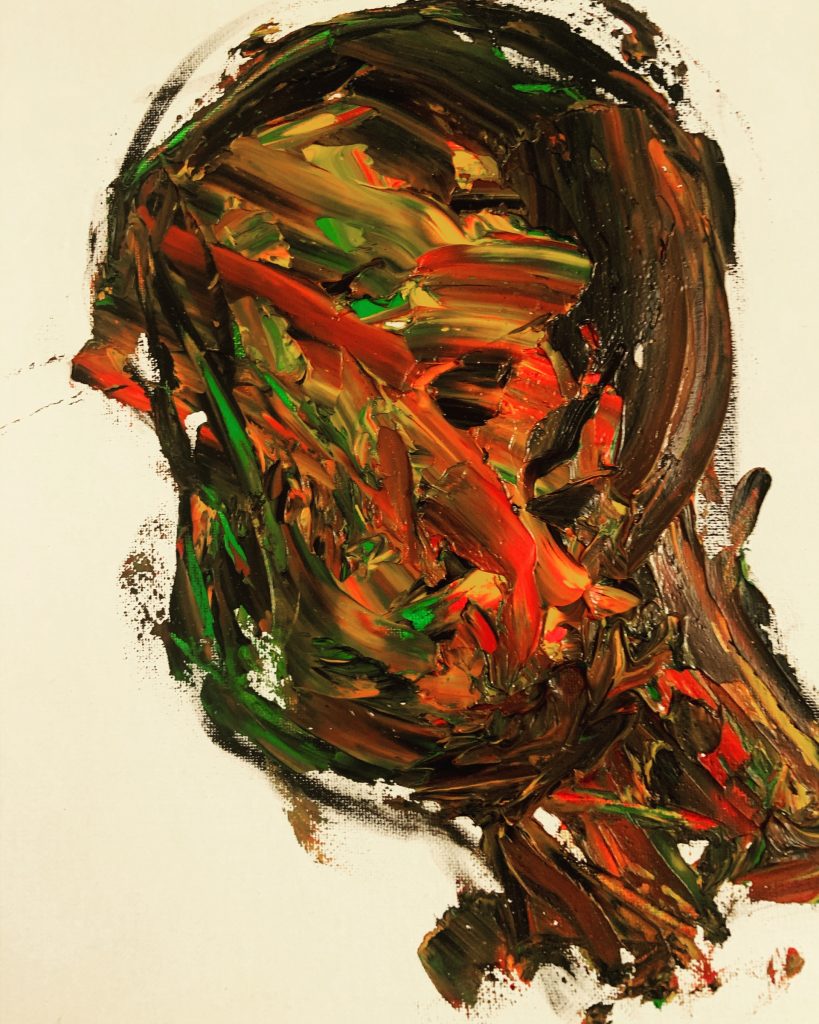 Reynold Thomas is a visual artist whose work shows a perfect mix of exquisite beauty and raw strength. His art is marked by distinct colour selections and bridges abstract and figurative art to capture on canvas what transcends reality. Thomas uses the visual sensory experience of his work as a space to explore and deconstruct the female identity and body—spiritually and physically.
His work is a recalling and remembrance of grace and culture coupled with an excavation of modernity through the symbol of beauty.
Discover more of Reynold's work on Partial | @renzzzart
---
Sue-Ann Kathleen Brereton is a Toronto based visual artist working mainly with acrylic and watercolour paint and a selected feature artist on the OCAD U Showcase, a juried showcase of talented alumni and students from OCAD University. Outdoor creation, landscapes with colourful shapes, trees, flowers, hills, sky, sea and birds captivates Brereton and informs much of her work.
Through observation and imagination, I enjoy composing original nature and abstract paintings that are visually cheerful and serene, to fill the human need for inspiration and beauty. My first painting was in Trinidad where I was born, when I captured in that image an enchanting sandy beach with lovely palm trees and blue ocean waves.

Sue-Ann Brereton
Discover more of Sue-Ann's work for purchase and rent on Partial | @sueannk.art
---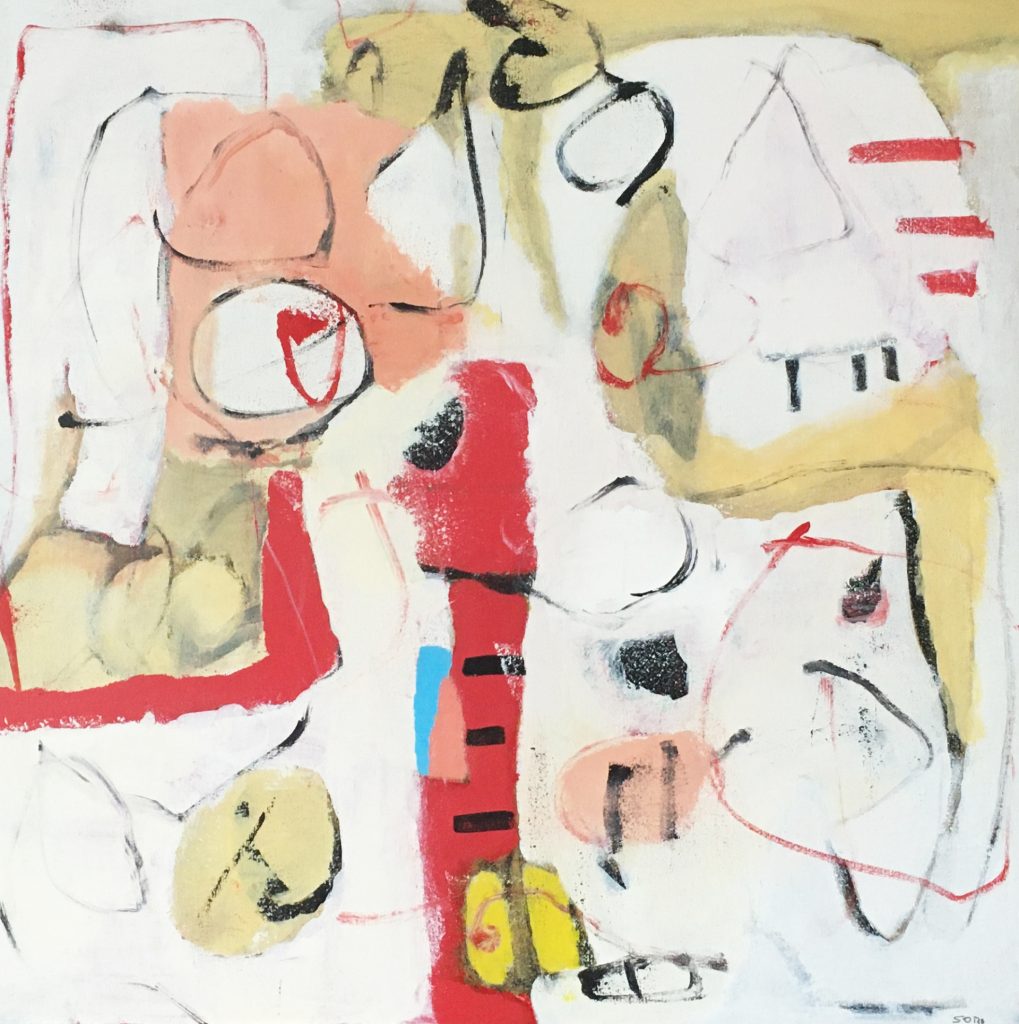 As a child, Sobo lived steps from the famous Sea Wall in Georgetown, Guyana. When she was in grade school, her family moved to Toronto, Ontario. She loved drawing and painting and dreamed of becoming a professional artist.
With a principle focus on abstract, Sobo consistently captures the essence of the human condition in her abstract paintings. With a style that varies from the layering of colour to vibrant palette knife painting, she continues to grow in style and confidence with each new work. She also incorporates the tropical hues of her childhood bringing an effervescent, yet visceral feeling to the viewer.
Surrounded by an array of artist peers from a new and thriving Toronto Art Scene, Sobo's patrons continue to grow with works finding homes in Canada and the United States. Her private collectors include Grammy and Juno Winners, Music Publishers, Film/TV Executives, collectors in the real estate and finance sectors, and entrepreneurs.
See more of Sobo's art for purchase and rent on Partial | @soboartz
---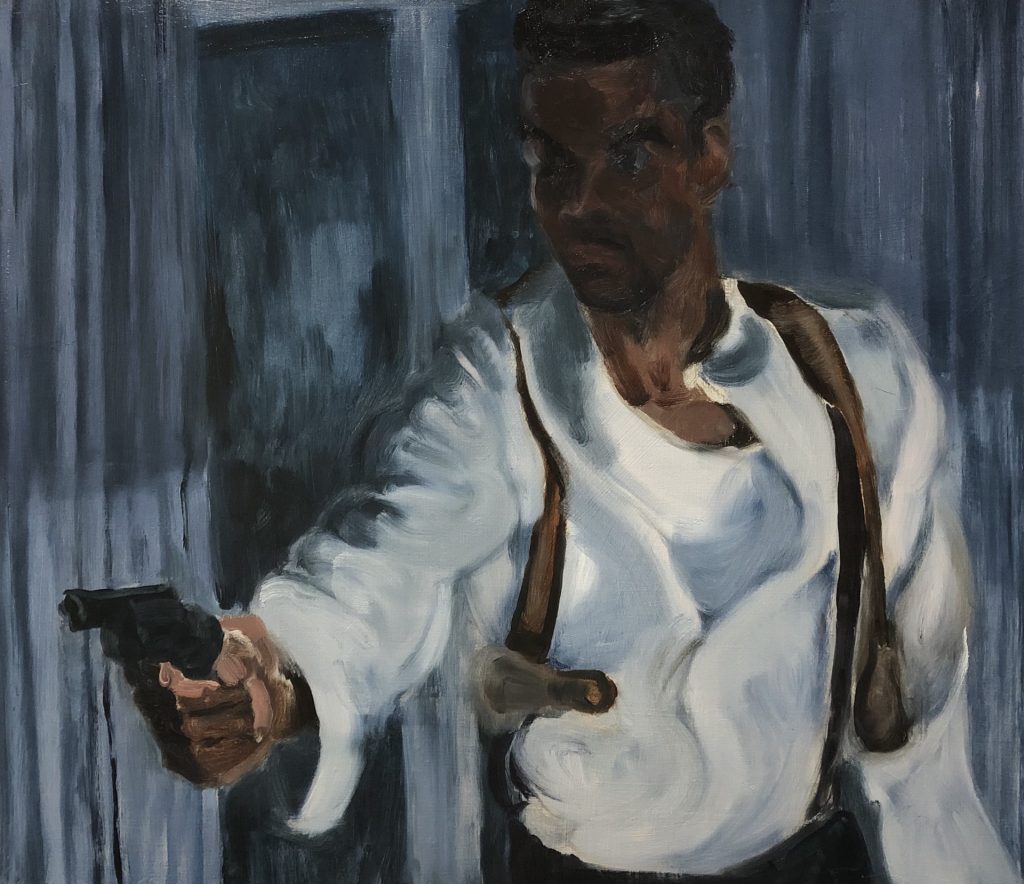 Devon Pryce is an emerging artist currently working and living in Toronto. He completed his BFA in Drawing and Painting from OCAD University.
Devon's work incorporates painting, digital concepts, and cinematic themes. His work explores issues of anxiety, the mundane and displacement. Devon is interested in the mechanisms humans use to manipulate their surroundings, and the influence that those measures have on the psyche. His paintings involve experimental renderings of people, places and objects that are created using a thin application of oil paint that allows for an atmospheric and watery quality in the painting. By a process that often crosses digital media with oil painting, the narrative subject matter exists in balanced space between fabrication and reality.
Discover more of Devon's work for purchase and rent on Partial | @devon__pryce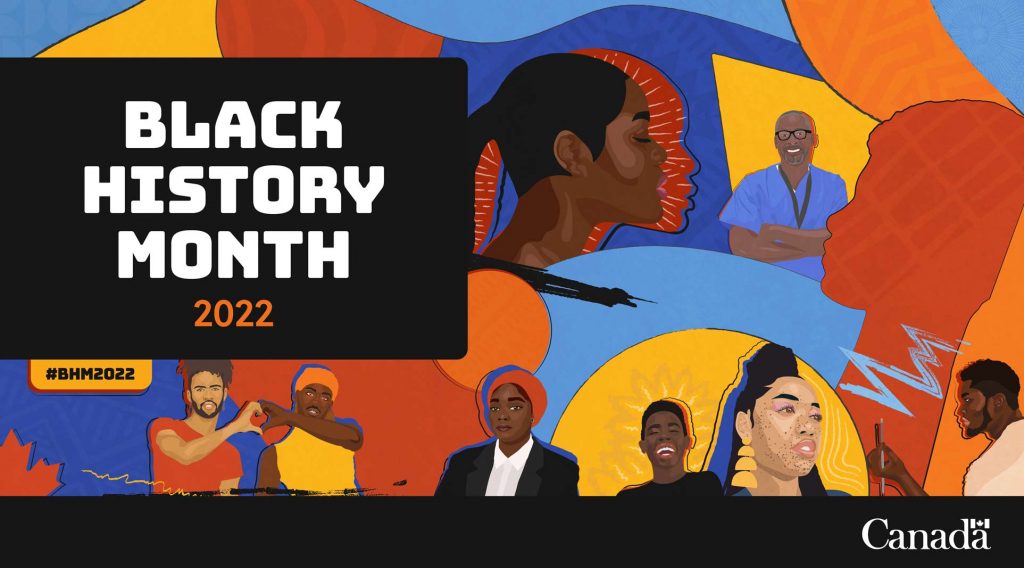 "Canadian art" should be reflective of its creators – dynamic, diverse, and inclusive. As part of Partial's commitment to spotlighting exciting work by all artists, Partial is committed to elevating BIPOC artists and donating 1% of all art sales and rentals to The Indigenous Curatorial Collective.
Grow your art collection with Partial. Questions? Contact us anytime at hello@partial.gallery.