Hanging art is simple but intimidating if you don't know how. That is why we recommend How to Hang a Picture: And Other Essential Lessons for the Stylish Home by Jay Sacher and Suzanne LaGasa. Our contributor Cat Khansryri pulls some of the best tips out of their chapter about how you can display art without hanging it. Ingenious.
Wall shelves, bookshelves, and picture ledges can be the supportive friend your artwork needs. Along with keeping your items in cliques, it's efficient for keeping objects easily accessible and organized. Image art shelves can be an inventive way to boost the environment, creating a more engaged space.
Picture ledges are beneficial to create an arrangement of mixed art, books, succulents, knick-knacks, oils, lotions, and potions. With its size, you can mount it to any wall space (that is not currently occupied by art), in any given room to your heart's desire. Similar to salon-style hanging art, you can create a salon-style picture ledge, showcasing all kinds of art and objects. Pictures ledges are excellent in limited and big spaces. It's fun creating an arrangement of pictures and 3-D art, which best brings out the features of the room.
Stacking picture ledges incorporates the salon-style method. Its an arrangement of mixing hung art, books, and 3-D artworks. When creating the salon-style, it helps to plan it out on a large sheet paper.
---
A tip to follow: find a targeted area to act as an anchor, then build around it.
---
The same goes for arranging the artworks. A big space means a big wall, and it can be overwhelming to plan. Instead of smaller lengths, try long ledges, equally spaced out, with a mixture of 2-D and 3-D art.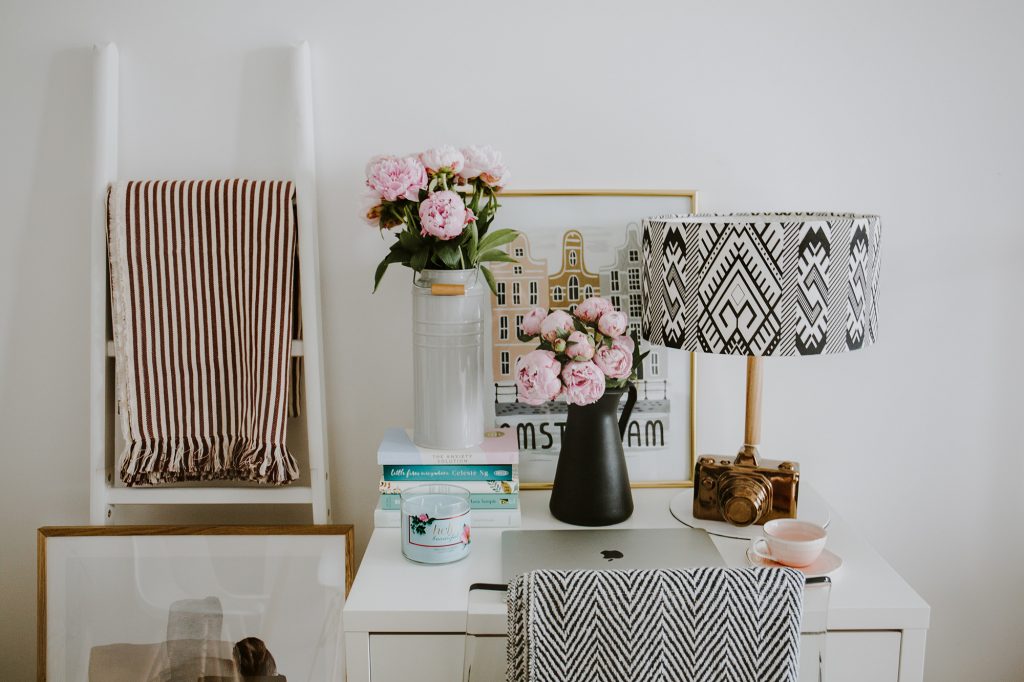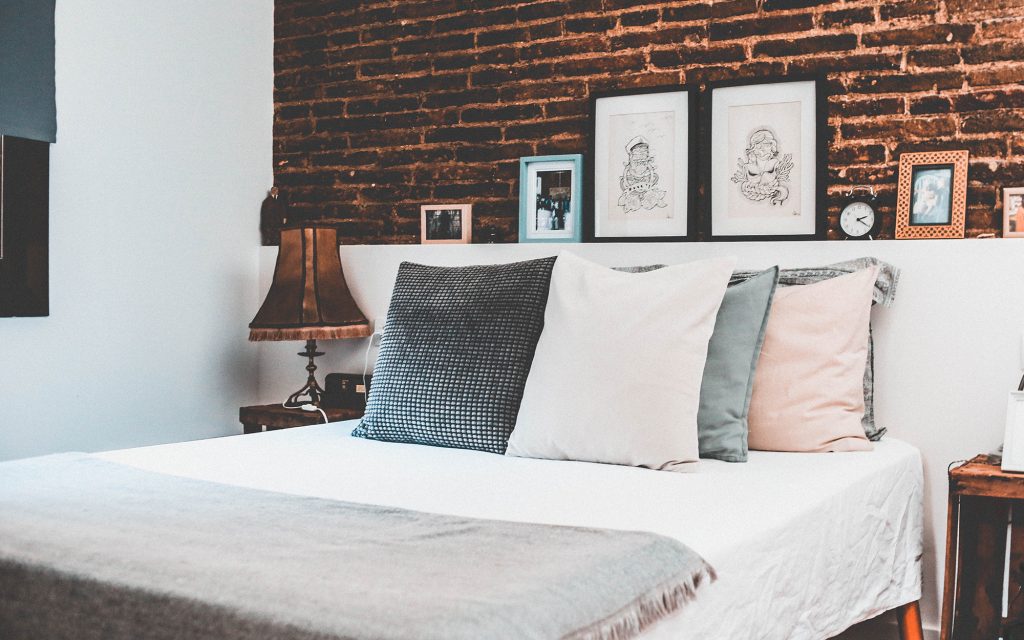 A collection of art is personal and is individual to the art-lover. The way you showcase your art should reflect its personality. Using an off-balance (odd numbers, asymmetry) composition is essential to keeping your collection fresh. When thinking about showcasing your art, don't forget, colour is also an element that can be used to unify or separate objects.
Bookshelves can be a collection of books and art. If you have a full shelf, try adding little ornamental objects in front of the books. If you have extra room to play with, you can line the higher shelves with bigger art pieces, and line the bottom with small single art pieces or objects. Another idea: you can stack books, then top it off with some art. No part of the bookshelf is off limits unless it really is inaccessible. Whether it be the sides held by S hooks or the front of the shelf, help by a picture wire or hung on hooks.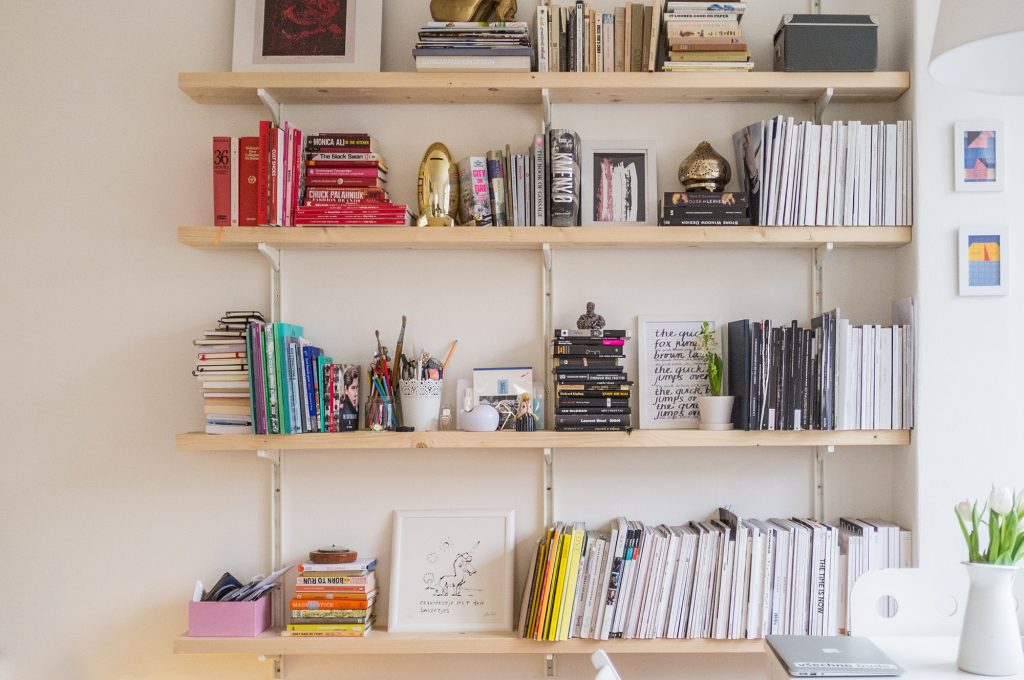 Art adds that extra oomph to places you didn't know needed that kind of attention. For the office shelves that are looking a little plain, if you have any sentimental objects of art on your desk, add it to the shelf. You'll have a desk that won't distract you from your productivity and a unique workspace. For that empty bench, try popping one of your larger art pieces. The artwork translates differently in different settings. As the art moves to a three-dimensional sphere, the space changes.

The Mosslanda picture ledge by IKEA from $9.99 CAD
New York Blackboard Picture Ledge Shelf from $73.99 CAD on Wayfair