🏳️‍🌈 In June, we celebrated Pride Month and the diversity and inclusion of all our LGBTQ2S+ communities. We toasted to Pride with a week of art by just some of the noteworthy Canadian artists on Partial. Works include recognizable symbols of the rainbow (the colours reflect the "rainbow" of human sexuality and gender, as well as the diversity within the community), to works by queer artists depicting the human condition, beauty, and powerful reminders of the legacy of the LGBTQ2S+ community in the fight for equality.
DAY 1: 'Daisy' by Terran McNeely, a large 48" x 48" oil painting on wood panel. This work was part of a group show called "Positive Masculinities" at Maison Depoivre Art Gallery and available to purchase on Partial for $1200.

Shop
DAY 2: 'Chromophore' by artist Jordan Clayton is other-worldly and perfectly natural, all at once.
"This abstraction belongs to a continuing body of work that opts to blend science fiction, bio-organic form, and narrative together in a kafka-esque melange to greater understand the human condition through a queer-coded lens." Exhibited at Beaver Hall in Toronto.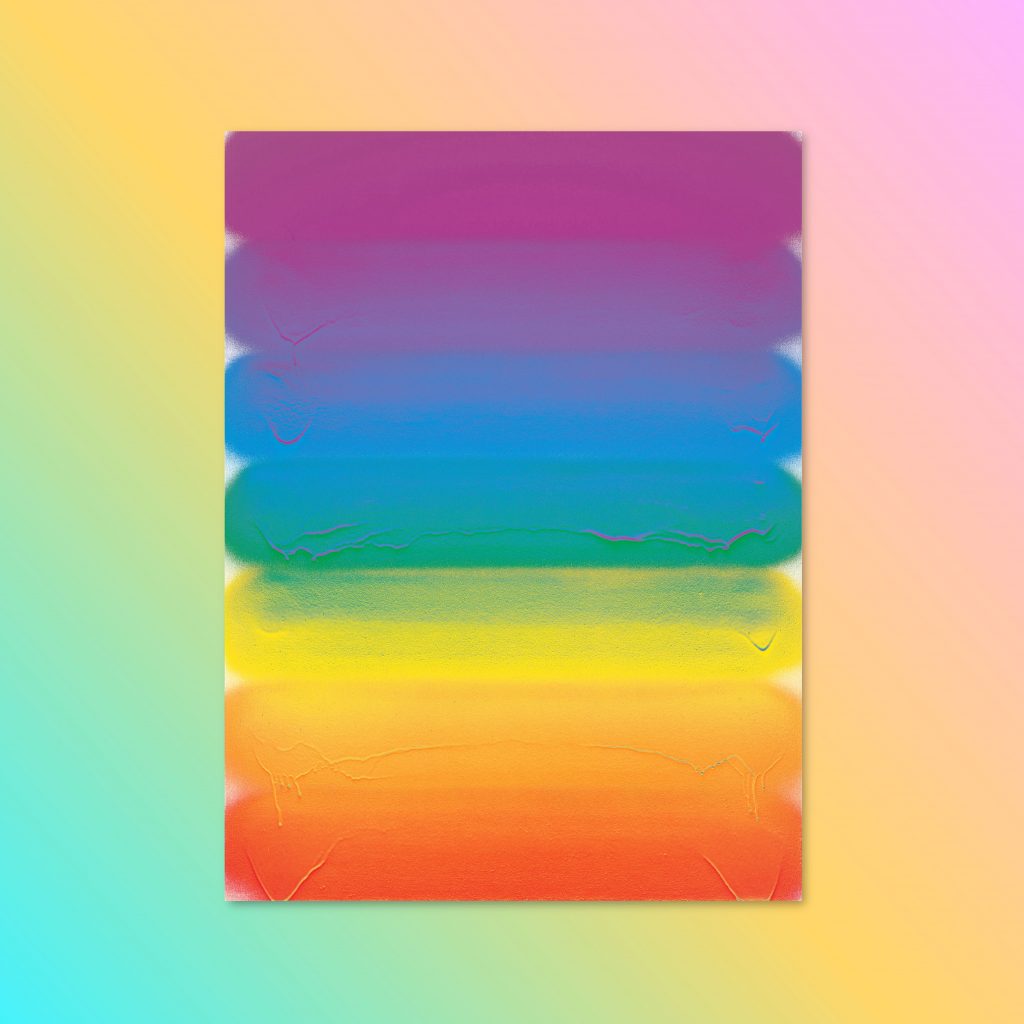 DAY 3: 'Dream Painting A11' by established artist and JUNO Award nominee, Kyle Yip. "The following body of work are hypersurrealistic reproductions of art conceived and produced during the rapid-eye movement dream state of the artist. ​While the purpose of dreams are not completely understood, psychoanalysts believe are the manifestations of our deepest desires and fears. They are the direct expression of imagination and utilize the most efficient language of symbolism and mythological archetypes."⁠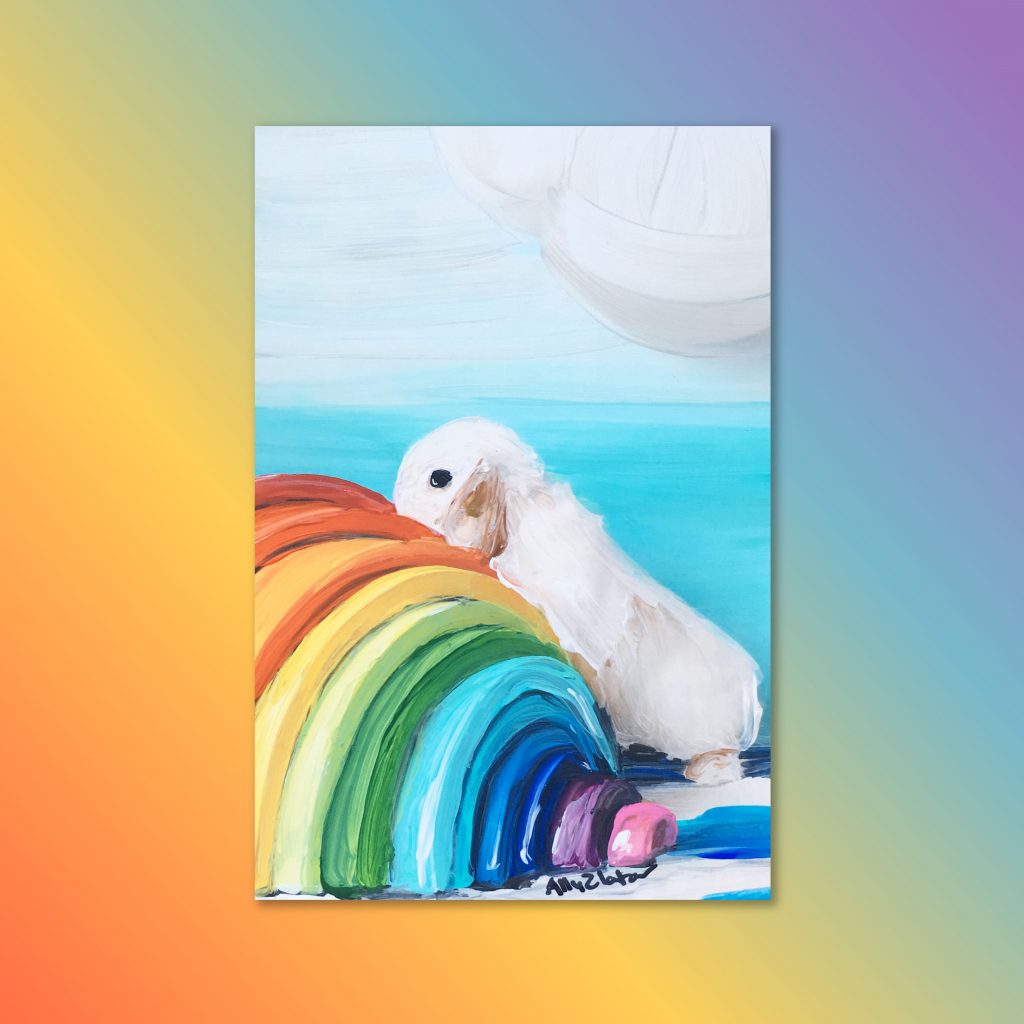 DAY 4: 'some bunny over the rainbow' by Ally Zlatar is a 4″ x 6″ acrylic painting. In her art making, Zlatar explores methodology that suggests the human condition is more complex than we think. She examines notions of the individual experience through specifically focusing on philosophical discourse, body image, embodiment & ethics.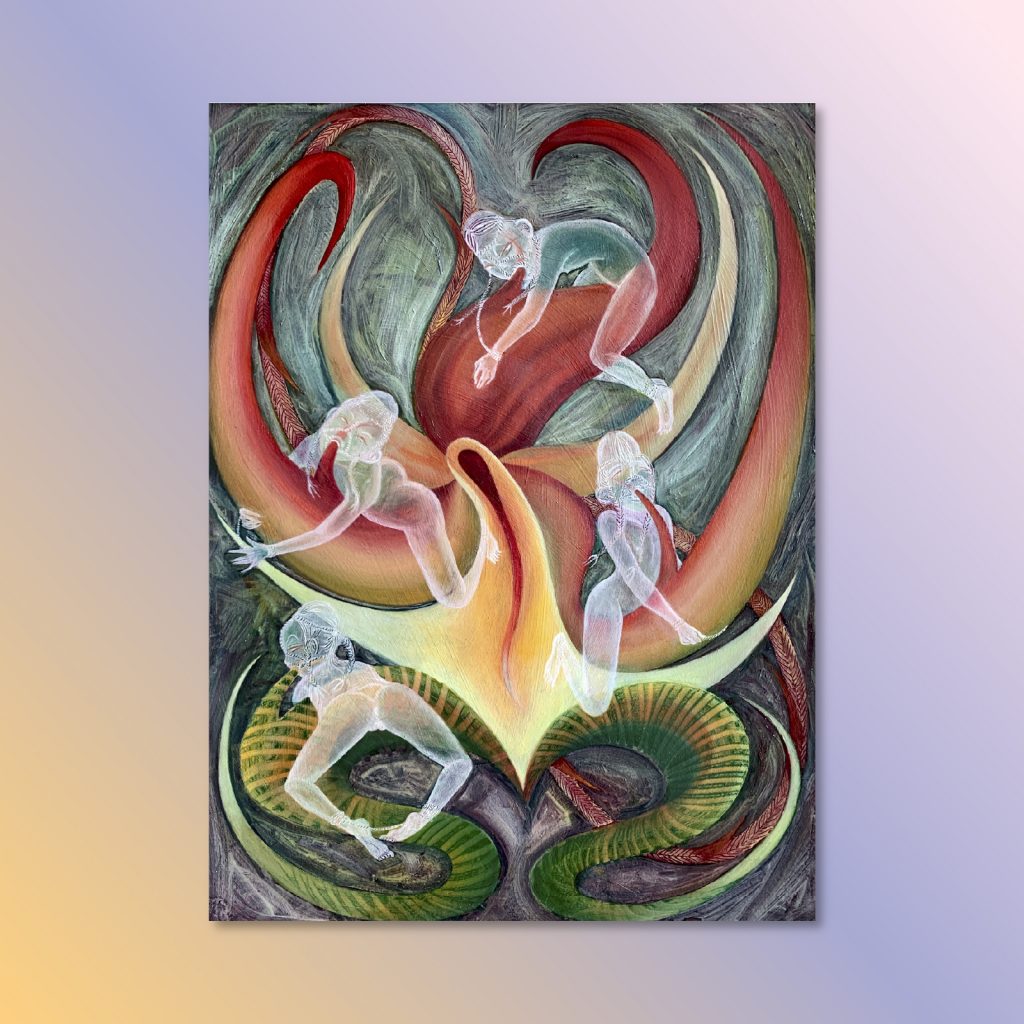 DAY 5: 🌺 'Eating an Orchid', an 18″ x 24″ oil on cold press paper, is part of Tina Guo's ongoing series. Tina Guo is a queer Chinese artist based in Toronto, Canada, and Baltimore, USA. They are currently interested in depicting the erotics inherent in social and natural environments through painting, creative writing, and coding. Tina is also a BFA candidate for Interdisciplinary Sculpture at Maryland Institute College of Art.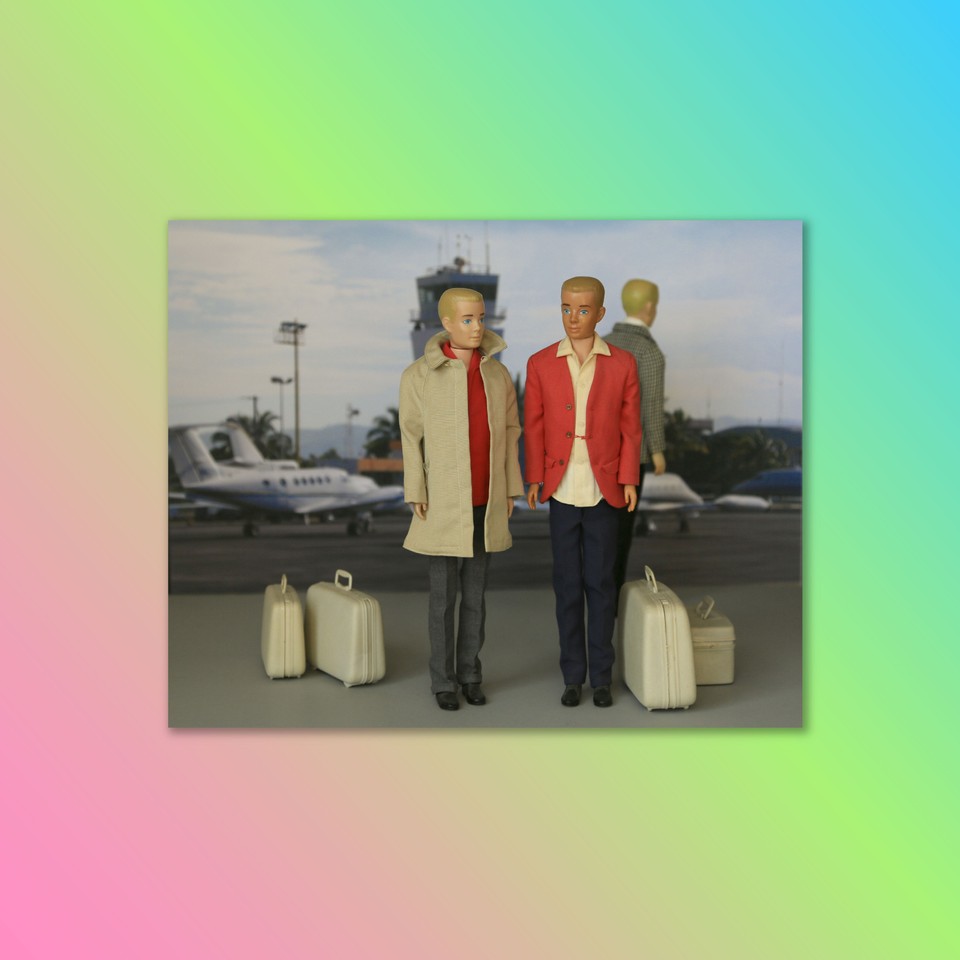 DAY 6: 'Airport' is a limited-edition print by Belgium-born and Toronto-based photographer Walter Segers. This 20″ x 16″ giclee print as part of his series "What I Did On My Summer Vacation", showcased at the Pegasus On Church in 2019, The Window Gallery YYZ in 2017, and the Fashion History Museum in Cambridge, ON, in 2016.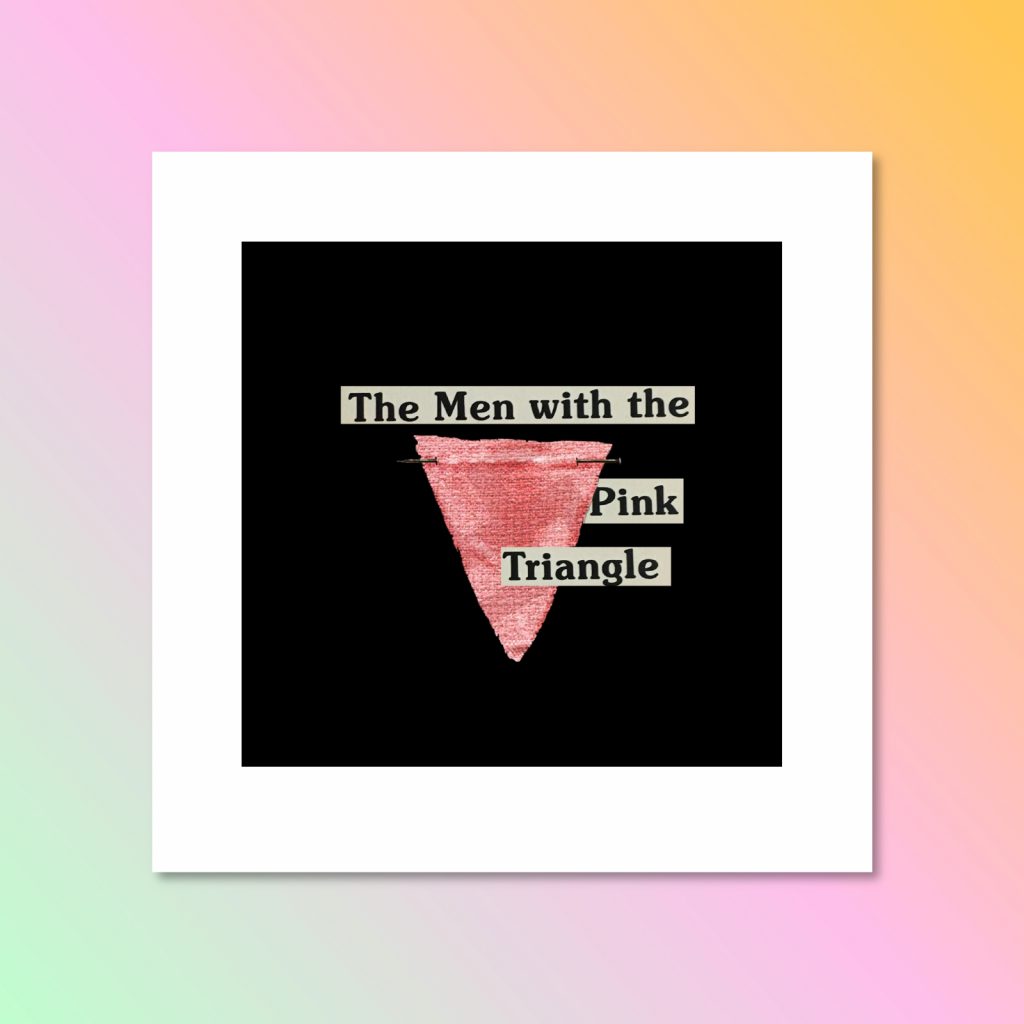 DAY 7: 'Remembrance' by Venezualen-born photo artist Rizzo Nervo is a 10″ x 10″ inkjet print that was part of Contact Photo Festival in 2019 and ready for an art collector. A pink triangle has been a symbol for various LGBTQ identities, initially intended as a badge of shame, but later reclaimed as a positive symbol of self-identity.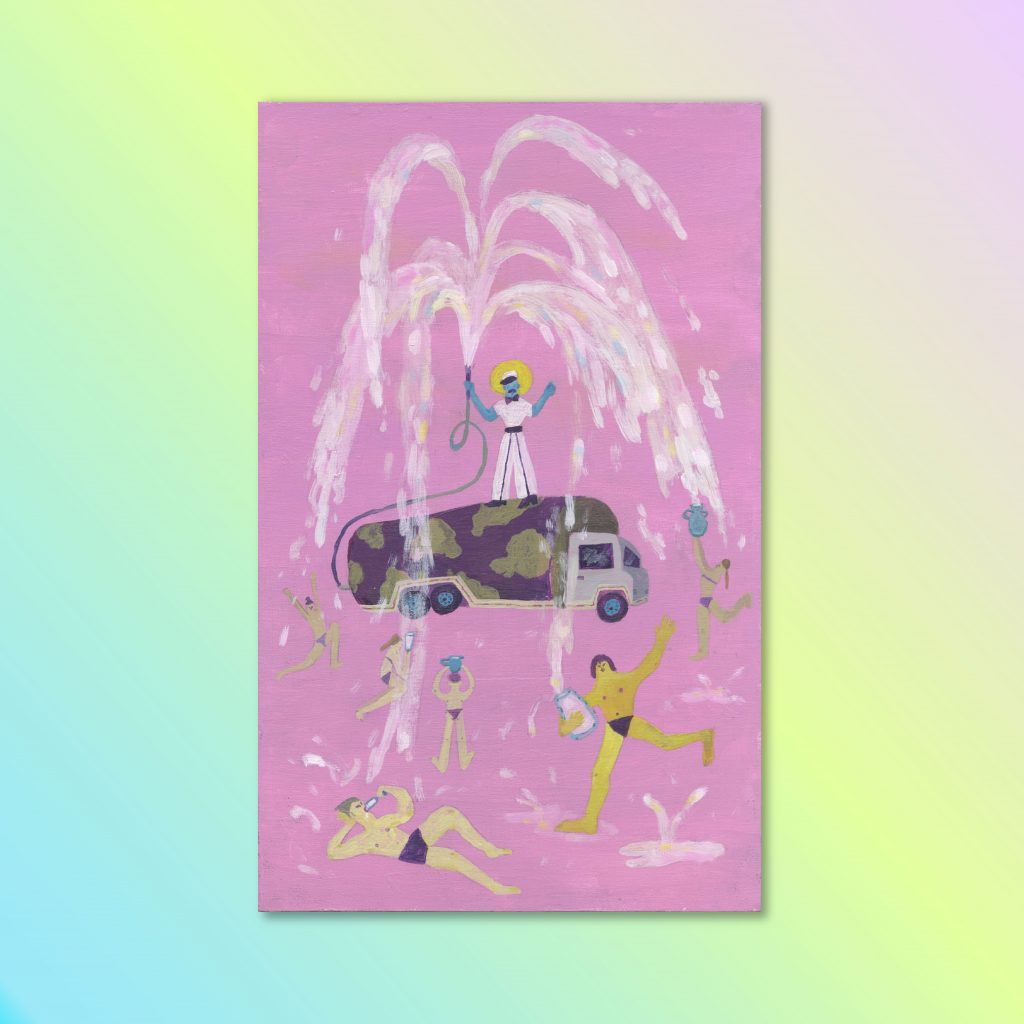 The final artwork for our Pride week of June 🗓️ – DAY 8: 'Milk Cult Celebrates Return of Great Milk Man' is a 10″ x 16″ acrylic painting on wood panel by featured OCAD U showcase artist Brian Jiang. Brian Jiang is a queer non-binary artist and illustrator of Chinese descent based in Toronto. Jiang's current work is often playful in tone with content that usually comprises of ambiguous characters, fantastical scenarios, and lush flora. Their work references the formal qualities of folk art, 60's Japanese Graphic design, Fauvism and Surrealism.⁠
We invite you to enjoy these works, and continue to support the art and stories of Canadian LGBTQ2S+ artists.